Your MBA admissions essays are your chance to persuade the admissions committee of your chosen MBA program about why they should accept you at their school. They are your chance to show off your motivations, reveal your strengths, and prove that you are a rock star who belongs in an elite business community. They often function to highlight your most important achievements while communicating what makes your chosen program the right place for you.
There is one element, however, that you may not be thinking about: your MBA essays also function to show the adcom what you can give to your future MBA class, program, and business school.
That is because – although it may not always be obvious – admissions questions are a two-way road. They communicate to the admissions committee what you need from them; they also show the adcom what they need from you.
So, how can you communicate to your chosen b-school what you plan to contribute to their program?
Don't worry, we've got you covered! Not only can we help you understand what you can contribute but also how to communicate that vital message to your elite MBA program.
Why is communicating your planned contribution important?
So, why is it important to tell the adcom what you plan to contribute to their program, their school, and your future MBA class?
The answer is simple: what you plan to contribute reveals your values.
Your essays – first and foremost – function to persuade the admissions committee that you need a degree from their school to succeed as a future professional. Usually, you do this by discussing your goals, context for those goals via past experiences (what we call 'stories'), and specifics from the program or community – such as classes, clubs, faculty, or extracurricular opportunities – that will help you build the skills you need to reach those goals. In other words, most of the content in your typical goals essay functions to show the adcom what you need.

Only communicating what you need, however, does not always ring well with readers. Imagine getting a letter from a friend asking you to teach them French. While they might be a great friend, I'm sure you will be much more inclined to begin tutoring them if they offered something in return for the time, effort, and energy you would need to help them out.
Similarly, your message to the adcom is much more likely to be well-received if it's not just a message about what you need, but also what you plan to give in return. In other words, your intended contribution helps to communicate that you value giving back to your future community.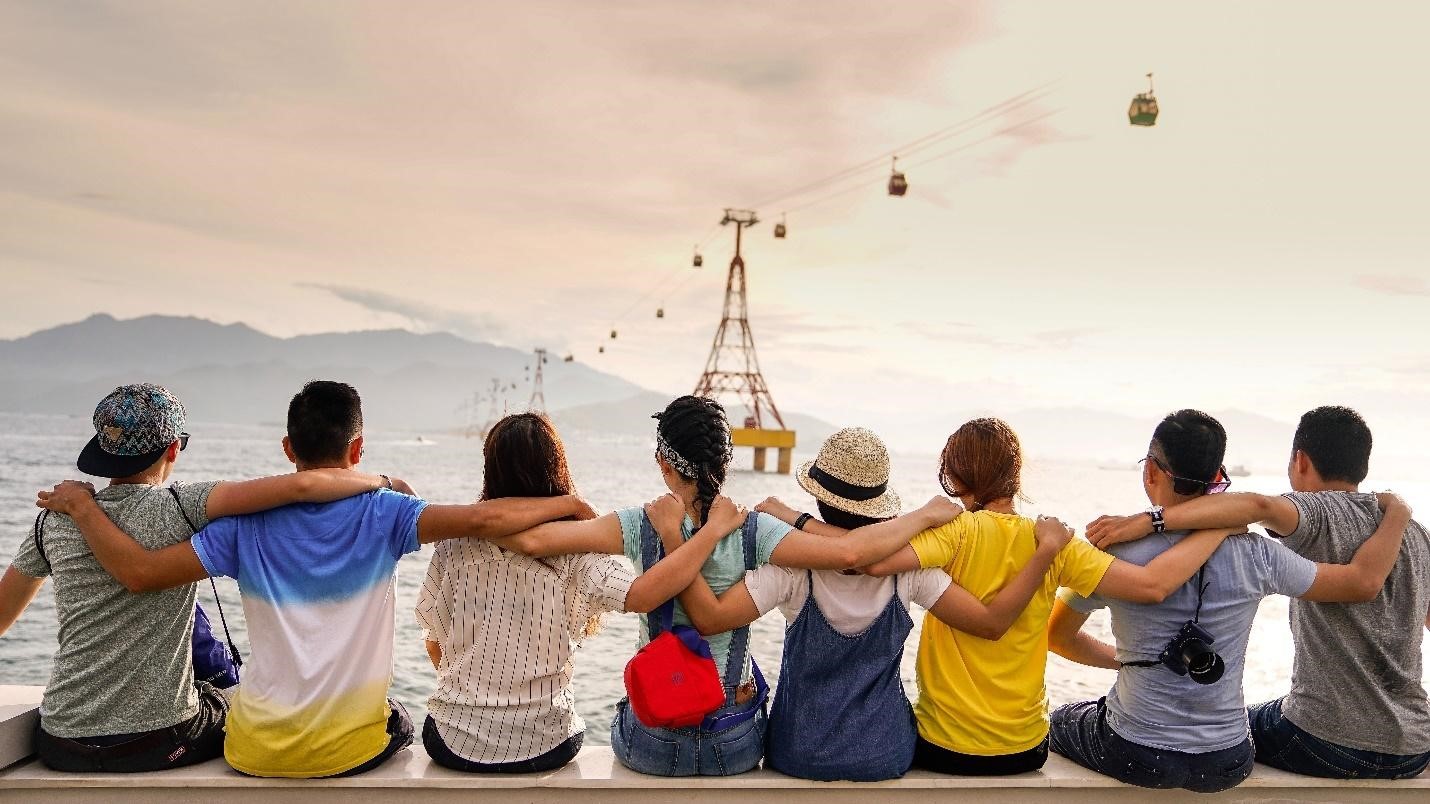 Community – alongside other key values such as leadership, positive impact, diversity, or growth – is a core value for nearly every elite MBA program. Schools like Duke, Wharton, Cornell, and ESADE even have essay application questions that specifically ask candidates to explain what they plan to contribute to their future MBA community.
By showing what you could contribute to your future business school community, you reinforce that you share that value.
While it is essential to communicate essential values like community to the admissions committee, it is even more important to communicate the values you have in common; a commitment to shared values helps persuade the adcom that you will fit in at their school.
Finally, communicating what you plan to contribute to your future MBA community can help underline the type of impact you plan to make. If your main message (what we call a 'theme') is how you plan to impact your country or community as a future professional, showing that adcom that you want to start now by impacting your peers and your academic community can go a long way to convincing them that you truly mean what you say and are passionate about that type of impact.
Last but not least – beyond core values like community and impact – communicating what you can offer your future business school is valuable for just that: showing the unique things you can do for your future community!
But, what can you contribute, specifically? Well, let's take a closer look at that.
What can you contribute to your MBA community?
Where should we start? The list of what you can offer your future b-school is nearly endless. Here, we have included just a few ideas.
Help your future classmates
This is one sure-fire way you can contribute to your future MBA community. Peer support is a great way you can help those around you, succeed as a team, and grow by learning together. You can support your future peers in the following ways: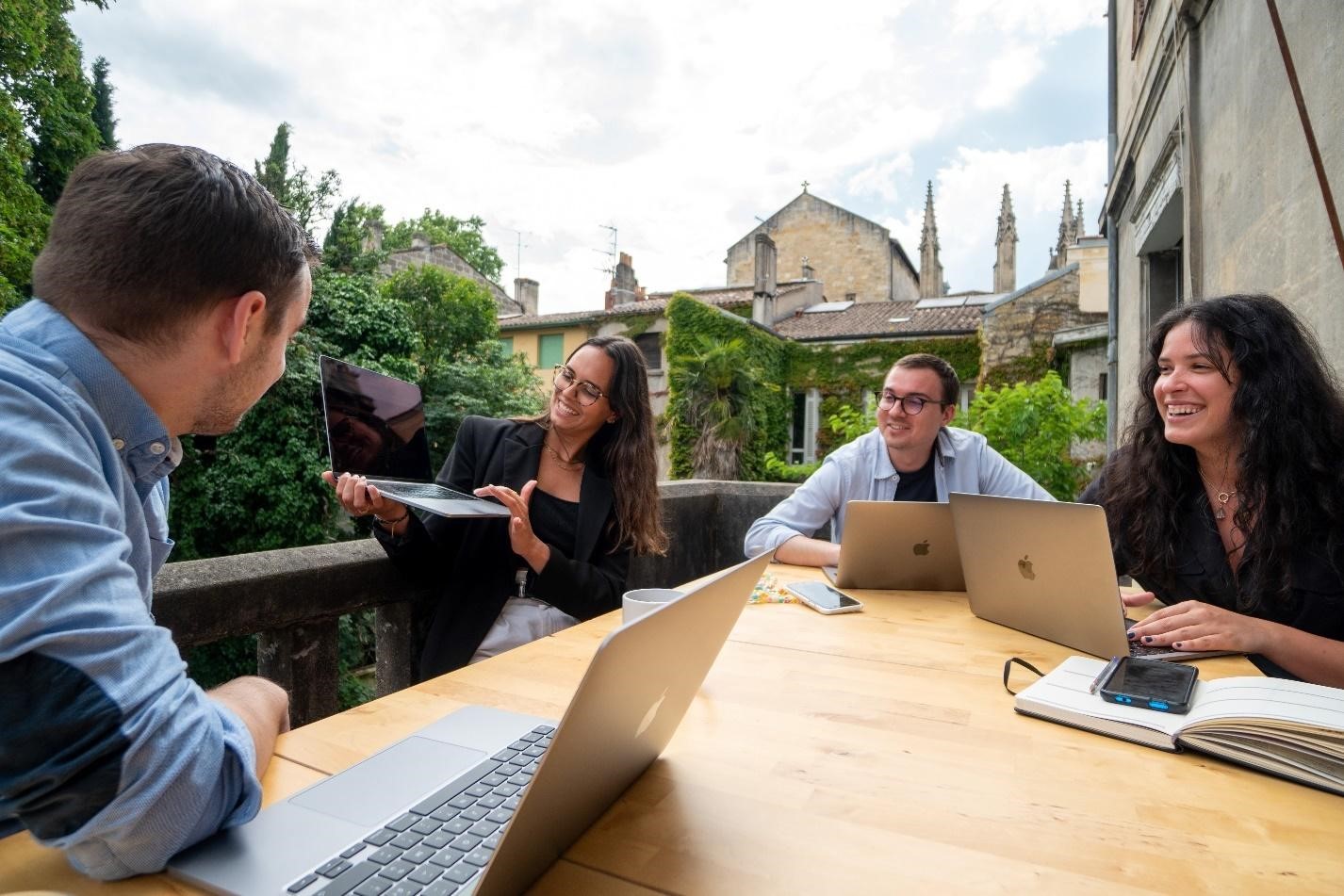 Give back to the local community
Keep in mind, all business schools are integrated into a local community that can make good use of your personal and professional skills, knowledge, and passions. Dedicating your time and effort towards helping others off-campus is also an invaluable way to show your dedication to those around you. You could, for example:
Support local charities, drives, or donations via volunteer work, for example through Kellogg's Kellogg Volunteers or Haas' Challenge for Charity
Use your business skills – such as fundraising, marketing/outreach, or accounting abilities – to help grow local initiatives or NGOs, for example through Booth's Polsky Small Business Growth Program
Intern at NGOs or local businesses or join a community consulting project like Tuck Community Consulting
Identify opportunities to participate in community service (ex: check out Yale's community service offerings)
Join or start a program to help locals learn new skills
Join or start a program to support disadvantaged groups within the community (ex: persons of color, immigrant communities, or the economically disadvantaged), such as through HEC's HEC 4 Refugees
Contribute to the community via artistic opportunities or community improvement projects (ex: community gardens, mural projects, cleaning up waste, etc.)
Promote and support DEI
Since the rise of movements like Juneteenth and #MeToo, diversity, equity, and inclusion have become not just important values to business schools – they are essential values. Showing that you not only share these values but are dedicated to increasing, highlighting, and supporting DEI movements of all kinds is a great way to demonstrate your commitment to your future MBA community. Take a look at these opportunities to help promote DEI:
Inform yourself about your program's DEI offerings and mission statement
Provide academic support to marginalized groups at your b-school or local schools
Join one of your institution's DEI initiatives, such as Emory's Black MBA Association or LBS' Out in Business
Start a new, unique DEI initiative or club
Create a program within the local community to promote or support DEI
Network with local businesses about the value of DEI
Support your peers' DEI challenges and concerns, for example through NYU's Wellness Exchange
Establish programs for monitoring, measuring, and integrating DEI measures on campus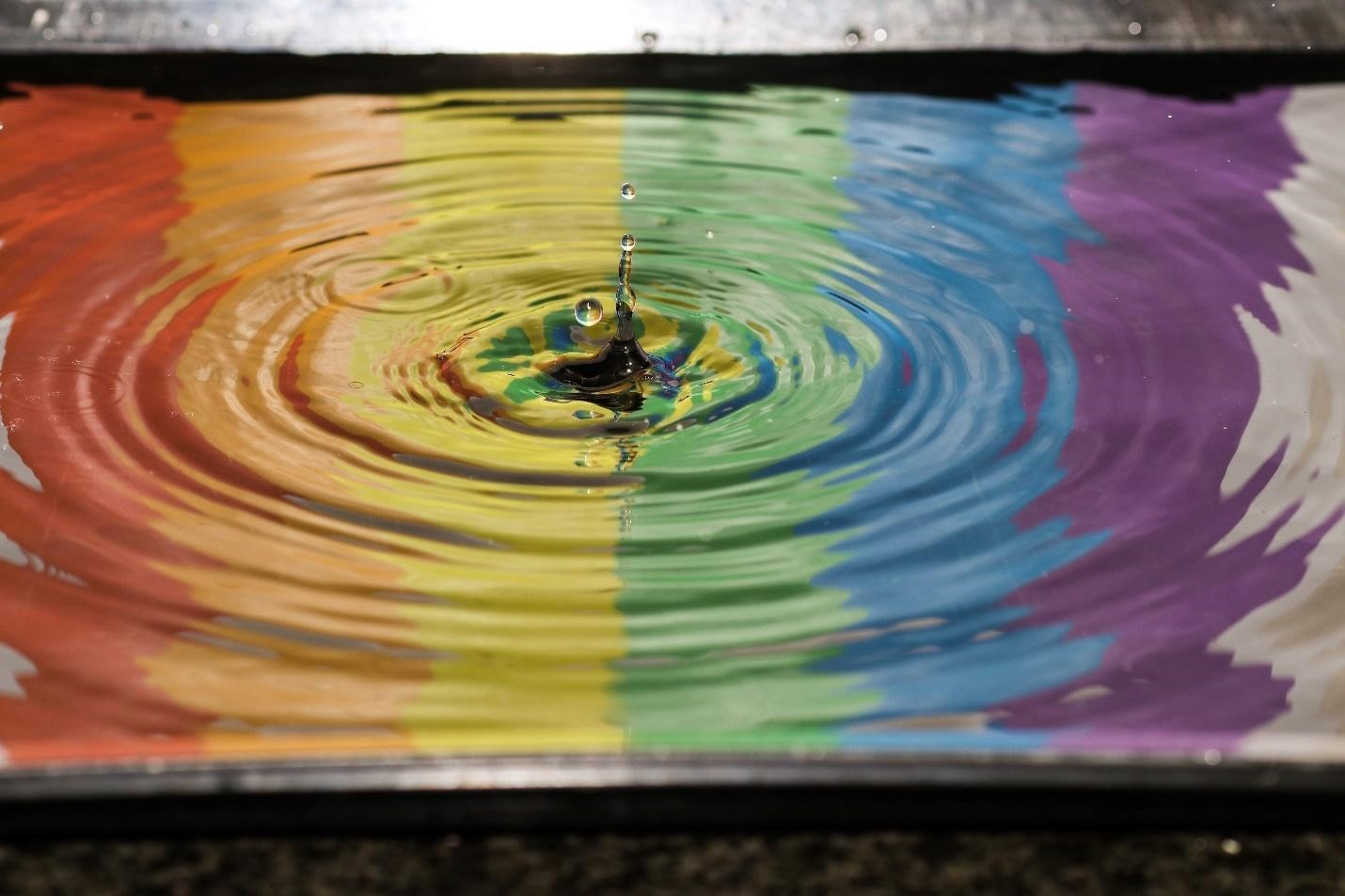 Join a club!
Participating in clubs is another good example of how your MBA program is a two-way road. Most MBA programs have a long list of professional, regional, and interest clubs through which you can connect with other students who share your interests while learning more about your field, region, or hobby. However, it can provide further growth for you and your classmates by explicitly mentioning how your perspective or skills can enrich the club. Your participation could include:
Join clubs related to your special or unique personal or professional interests (ex: Berkeley Haas' Improv Club, USC Marshall's Travel & Hospitality Club, or INSEAD's Music Club)
Join one of your school's recreational or professional sports teams, like Chicago Booth's Volleyball Club or HEC's Club Judo
Connect a club to specialized professionals in your network
Create a club! Some schools may not have a club related to your special interest – like a Surf club or an East-Asian Cuisine club – which makes this the perfect time to start one yourself.
Start a new program, initiative, or activity within an existing club
Initiating activities to focus on a particular area or subject in an existing club (ex: within Wharton's Impact Investment Club, you could invite international speakers to provide perspectives on cross-border investments)
Get a head start on impact
Another way to emphasize your planned contribution while also focusing on what you really care about is to focus on how you can get started on making the kind of impact you hope to focus on as a future professional. A contribution related to your future area of impact could include:
Networking with faculty and peers to find others to collaborate with on current or future projects related to your area of impact
Promoting studies or focus groups on your desired area of impact
Attending and representing your b-school at related conferences
Connecting with companies in the local community focused on a similar impact
Find platforms at the school to emphasize the importance of your area of impact to others (presentations, talks, clubs, etc.)
As a future alumnus
Your ability to contribute to your MBA program of choice goes far beyond what you can do as a current student. After all, you are making a lifelong commitment as a member of your MBA community! To that end, discussing the contribution you can make as a future alumnus can also be beneficial. For example, you could contribute as an alumnus in these ways:
Mentoring or tutoring current students in the future (ex: INSEAD's Global Mentorship Programme)
Introducing future students to your industry or offering them valuable networking opportunities
Opening up your professional network in your home country
Representing your b-school as a future professional, especially in terms of DEI or specialized impact
Expanding your b-school's network within your home country
Conducing outreach and marketing initiatives within your home country to encourage future students to attend your alma mater
While there are lots of options for contributing to your MBA community, there is one golden rule: your planned contribution must be authentic.
While you can dream big, nobody wants to hear empty promises. Whether you plan to start a new club, mentor local students, or open up your network to your industry peers, your planned contribution should be both realistic and honest. Just like you should never make a promise you can't keep, never include a planned contribution that you don't intend to actually make, should you be accepted into the program.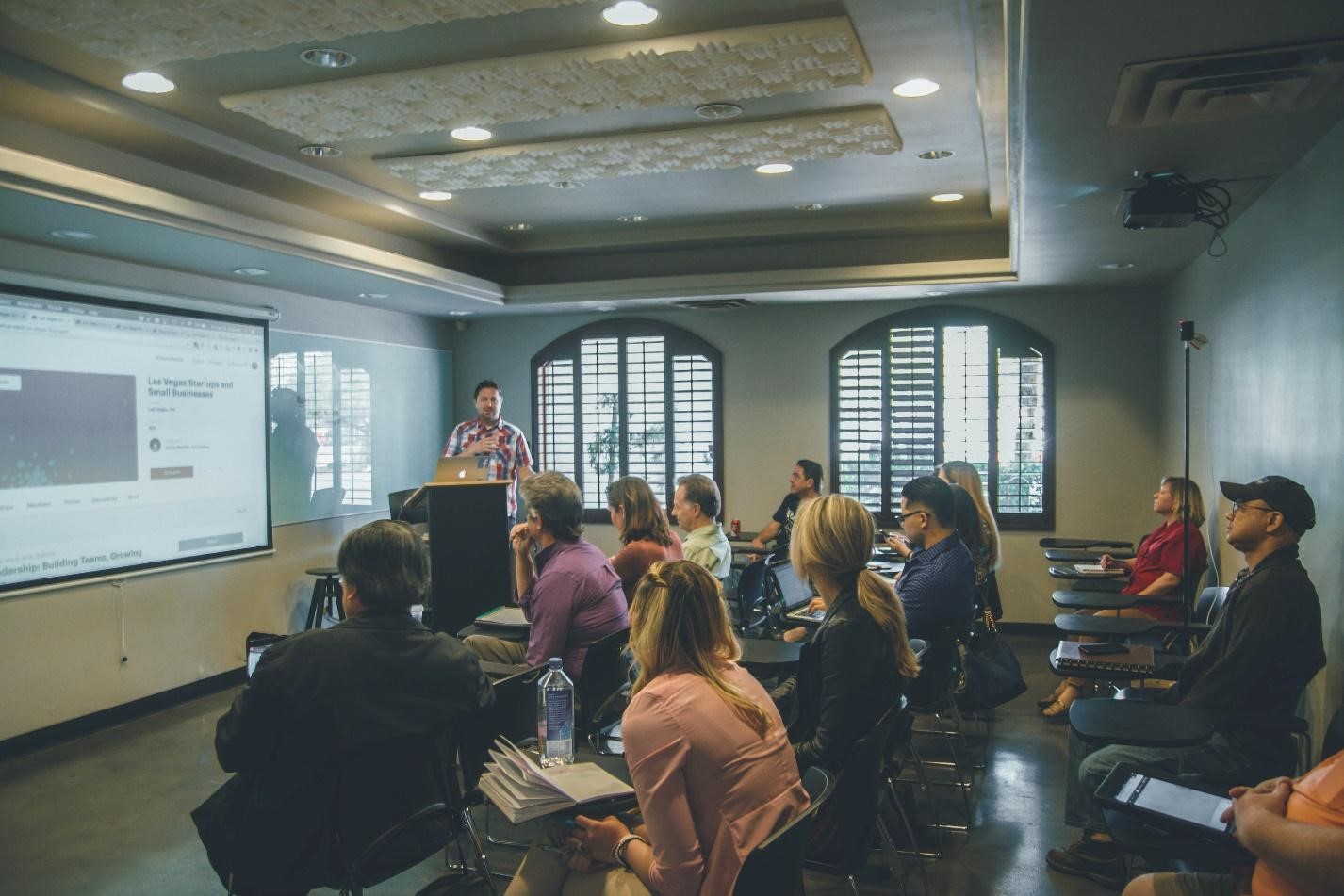 Demonstrating your planned contribution within MBA admissions essays
Even if you already know what you can contribute to your future MBA program, you also need to think about how to communicate that message to the admissions committee. Where should you include what you plan to contribute in your essays? And what do you need to say to ensure that message is clear, authentic, and unique?
Where to demonstrate your planned contribution
Some kinds of essays are better than others for revealing what you intend to give to your MBA community.
First of all, you should double-check to see if your program of choice has a question that specifically targets your intended contribution to their program. Since community is a core value, as discussed above, many schools explicitly want to know what you can offer them in return for an elite business degree.
For example, take a look at the following questions:
For these questions, the school is asking directly for ways that you can contribute to their program. Duke even wants to know three ways you will give back to support their community. For these questions, be sure to answer each specific prompt carefully and thoughtfully – and, of course, make sure you are always answering the exact question being asked!
However, many schools do not have a specific prompt that asks you to show your planned contribution to their school. In this case, there are a few different options.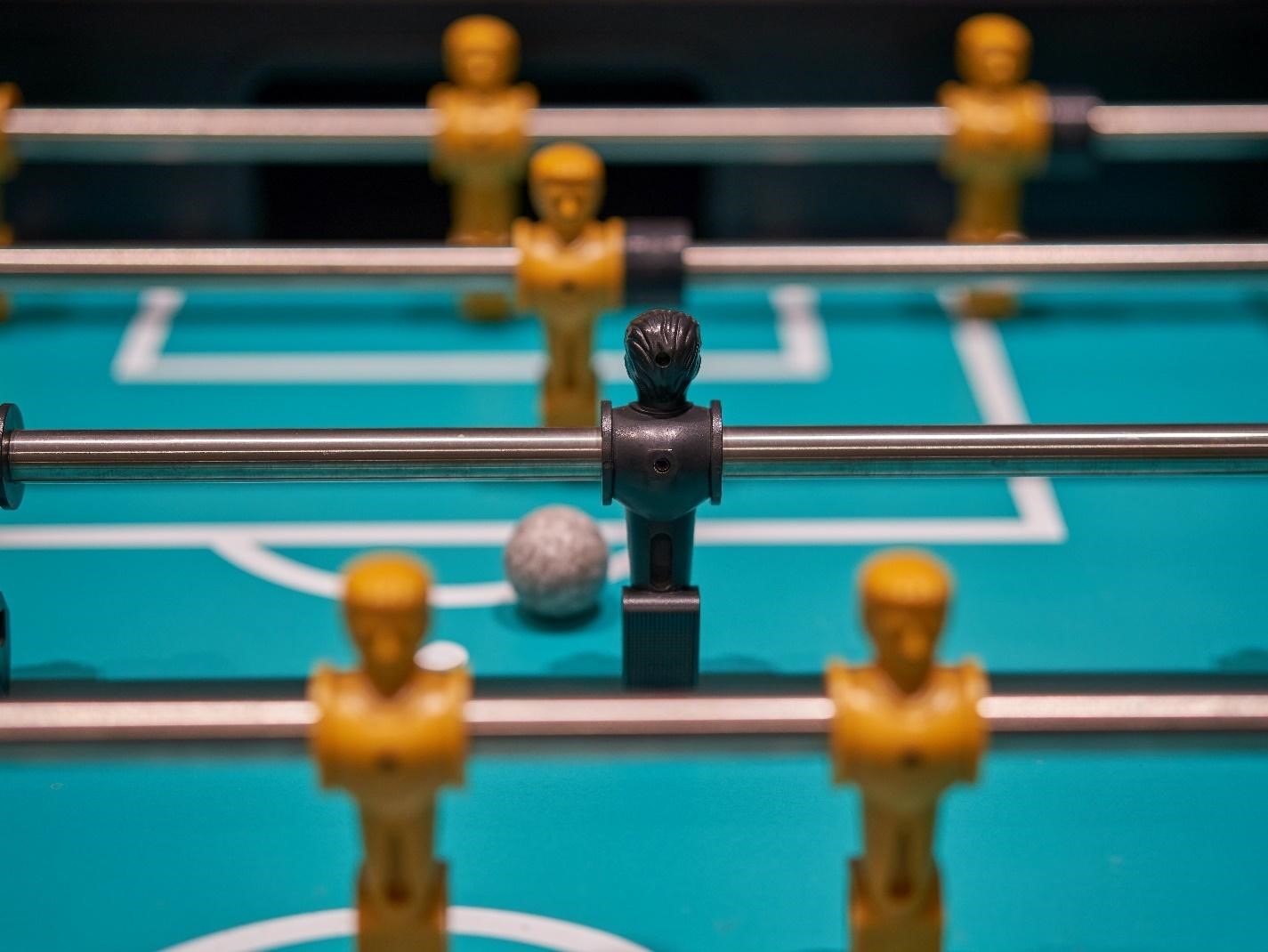 Goals essays
First, a good option is to include your planned contribution briefly in your goals essay. Since an essential part of your typical goals essay is discussing specific opportunities like classes and clubs you wish to participate in during the program, this can be a great spot to mention what you plan to offer your peers, as well!
Some goals essays, unfortunately, have very limited word counts. If you don't have the space to include your planned contribution in your goals essay, you could leave a shoutout to what you intend to contribute in other essay types as well.
Values and special experience essays
Essays that are specifically focused on your values (like Kellogg's E2 or Booth's E2) are often good spots to do so. After relating your stories to reveal your values in responses to questions like these, you can demonstrate how you intend to live that value while at the school by discussing your planned contribution.
Similarly, other questions that ask for a specific kind of story – such as HEC's E3 about ethics or UVA Darden's E2 about leadership and impact – can also be great spots to end on a note that explains to the adcom what you can give back to your MBA community.
DEI essays
Of course, since visibility in terms of DEI is becoming even more important to business schools these days, some schools – like CBS and MIT – are including questions specifically focused on your experiences with DEI.
For these questions, the candidate is often asked how they can help make their future community more inclusive. However, even if that is not an explicit part of the question, it can be good to include how you can help promote diversity within your future MBA community.

If you need more inspiration about how to include your planned contribution in these types of essays or successful sample essays from any of the schools mentioned above, check out our MBA Resource Center!
Include specific details!
When talking about what you want to contribute to your future MBA program, it is essential to be as detailed as you can. This will help demonstrate that you have thoroughly considered what you can bring to the table and genuinely want to improve your future community.
Vague or general descriptions may come off as inauthentic or insincere. You definitely want to avoid such impressions, as they will hurt rather than boost your overall argument and may leave the adcom with a negative impression as to your dedication to your values.
To avoid generalizations or generic ways you can contribute, you must include details.
For example, check out the following statement:
At HBS, I intend to bring my perspective on sustainable agriculture practices to the Food, Agriculture & Water Club.
While this does mention your intended contribution, it does not include much detail about what your perspective is, how you will bring that perspective to the club, or how that will enrich your peers.
Instead, you can include details that explain these elements to your reader like this:
At HBS, I am furthermore eager to initiate joint activities between the Food, Agriculture & Water Club and the Sustainability Club, since my experiences in sustainable agribusiness best practices could be beneficial to enhance shared knowledge between students of both clubs.
As you can see, a detailed argument will be much more persuasive to your reader – helping communicate your core values, your dedication to community, and how you can bring unique added value to your future MBA program.
Still unsure about how you can contribute?
Showing that you intend to give back to your MBA community is an essential element of your MBA application. In fact, failing to show your planned contribution can make the difference between attending your top MBA program and your application being set aside.
That is what we do best - our expert team can help you organize your thoughts and formulate your ideas to help you show the adcom how you will add specific value to their school.
That's why 98.7% of our clients secure admissions to at least one of their target schools.

If you're interested in working with us, we'd love to speak more with you about supporting you during your MBA application journey.