What are the GRE and GMAT tests?
The Graduate Management Admission Test (GMAT) and the Graduate Record Examination (GRE) revised General Test are standardised tests that universities and business schools require for admission to Master's and MBA degree programmes. Prospective applicants should prepare to take one or the other depending on the chosen programme and the specific requirements of the university.
Why take a GMAT or a GRE exam?
The aim of both the GMAT and the GRE revised General Test is to assess key areas of the test-taker's aptitude for graduate academic study such as quantitative reasoning, analytical writing, critical thinking and problem solving skills. These skills are directly relevant to success in graduate programmes and business studies such as the MBA or the EMBA, and helpful in most professions. In addition, these tests – particularly the GMAT – have become increasingly popular amongst employers.
Check out: GRE Scores That Can Get You into B-School
The GMAT is historically the more popular of the two when it comes to business school admission.  However, since 2014 many business schools have been accepting both tests and students can choose which one to take.
GMAT and GRE Dates
There are multiple GMAT test dates throughout the year but you can only take the test once every 16 days and no more than 5 times per year. It will cost you USD 250 plus VAT. The computer-delivered GRE dates also fall on multiple days of the year and this can be retaken every 21 days, but for those places where the computerised version of the test is unavailable, the paper examination is only held three times a year in  October,  November and February, or in some other places (particularly in the US) in    September, October and  April. Depending on your location these dates may change. It is very important that you look at the ETS GRE dates list so that you know where your nearest test centre is and when you should aim to apply for. You may have to plan for an extra day to travel to the nearest test centre if it is not in your town or state. It will also set you back USD 205 plus VAT, another reason why you should prepare thoroughly beforehand.
Booking and Rescheduling Your Test Date
You can book GMAT dates through MBA.com and GRE dates through the ETS website. Although there are many available test dates, you should book a date about a month in advance in order to have more options in terms of testing locations and timeslots.
Both tests can be rescheduled but a surcharge will apply in both instances. For the GMAT, if you reschedule a week before the date of the test, you will be charged USD 50. The GRE dates can be changed no later than four days before the test and this will again cost USD 50.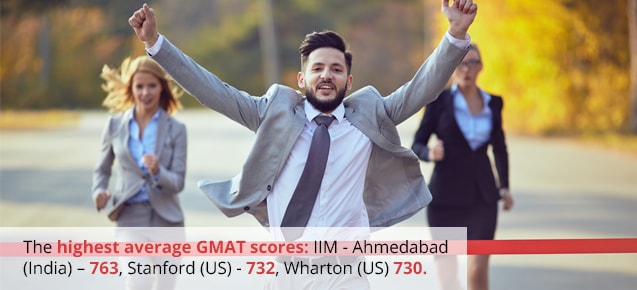 How long are GMAT and GRE scores valid?
Both the GMAT and GRE scores are valid for 5 years after the test date. This enables you to take a test really well ahead of your MBA or Master's degree application. You must be over 18 years old and a graduate to take the GMAT. There is no age limit to register for the GRE – you take the test when you feel ready.
Some applicants prefer to take the GRE or GMAT at the end of their first university degree or soon after they graduate, because they still have excellent study habits and fresh knowledge. However, there is little reason to take the test if you are unsure of where and what you want to study further down the line. Depending on the type of programme that you want to pursue – an MBA, a Master's, a dual or a joint degree – you can choose which test to take. After you achieve the best score you can on the selected test, you will be able to short-list the universities where your score fits well along with all your other preferences. This strategy calls for taking the GMAT or GRE at least 12-16 months before the actual start or your MBA or Master's degree studies.
How long does preparation for the GMAT or GRE take?
You should make sure that before your GMAT and GRE dates are booked you are ready to achieve an adequate score. Successful test preparation usually takes between 3 and 6 months depending on the starting level, the intensity of the preparation and the preparation method.
There are numerous websites to help you, offering free practice tests, marking criteria, handbooks and software amongst other useful preparation material. Usually people spend more than 100 hours studying for the exams, but some spend upwards of 700 hours on revision. It should come as no surprise that those who spend the most time preparing, get the best results.
Check out: How to Prepare for GMAT – Essential Guide
The best approach is to combine professional guidance with a course or tutoring and self-study. It is essential that at the end of your preparation you work on realistic full-length practice tests for at least two weeks before you sit the exam.
In addition, anticipate time for further preparation and retaking the GMAT or GRE test if you are not happy with your score. This adds another two to four months to your timeline.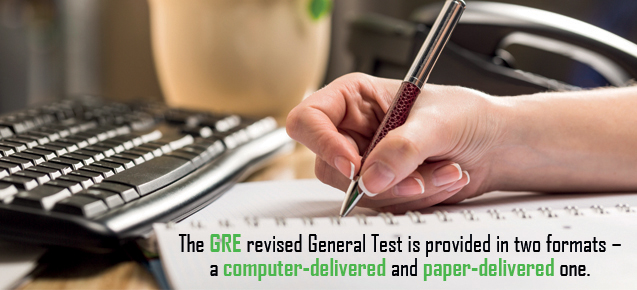 When do official test scores reach admissions offices?
The Official GMAT Score Report will be sent within 20 calendar days of your test. If you have already decided where to apply, the official score can be sent to up to 5 institutions and this service is covered by your test registration fee. If you prefer to take the test first and then select the universities, you have to plan for a longer time for the official scores to reach the admissions offices. Once your official score is available, these "Additional Score Reports" (for an additional fee) are sent within 7 calendar days, but non-US test-takers should allow for a longer delivery time. You should plan for another 14 days for the scores to actually reach the admissions offices, because some schools get them by post, not by email. This means that you should book a GMAT test date that is at least a month and a half before the application deadline of your selected schools.
The computer-delivered GRE results will be sent upon request to admissions offices of your selected universities within 15 days. As with GMAT scores, plan for additional time for the score reports to reach the admissions offices.
For more details on GMAT and GRE dates, study tips and material, visit the official GMAT Blog and the GRE FAQ. Getting to the details will help you plan your test preparation and test dates to ensure that you have an adequate GMAT or GRE score just in time for your application.
[interaction id="580f5ee1dc63de0d58cf4bc8"]