The GRE General Test is the world's most widely accepted admissions test for graduate and business school. Scores are accepted at MBA, specialized Master's, and other business programs at about 1,300 business schools worldwide, including top MBA programs as ranked by The Financial Times. The test measures the skills that graduate deans and faculty have identified as important for success across all programs at the graduate level: verbal reasoning, quantitative reasoning, critical thinking, and analytical writing.
Check out: GRE Overview and FAQs
Brenna Casey, an associate consultant at a company based in the United States, was recently accepted to the MBA program at Cambridge Judge Business School (UK), and she used her GRE scores to get in. She said:
An MBA from Cambridge Judge will help me strengthen my career. And doing well on the GRE General Test certainly helped me get there.
When to opt for GRE General Test for your MBA application
Admissions requirements can vary by school and program and are typically posted on institutions' websites. If you are unsure if a school or program accepts GRE scores for admissions, then seek verification. But when you have a choice among tests for your admission, here are some GRE benefits that you should consider:
Flexibility. Taking the GRE test allows you to keep your options open. Scores are accepted for both graduate and business programs and are valid for five years, so switching programs won't require you to take another test. Students interested in dual degrees (such as an MBA and MS in a STEM field) take the GRE test to avoid needing to prepare and pay for multiple tests.
Control. The GRE General Test offers features that let you apply more of your own test-taking strategies. Within each section, you can preview and review questions, skip questions and go back, and change answers. Data shows that most GRE test takers who changed answers went from wrong to right and boosted their scores.
Choice. When you take the GRE General Test more than once, you can use the ScoreSelect option to choose which scores you send to schools. It takes some of the pressure off so you can focus on doing your best, and it's only available with GRE tests.
Convenience. The GRE General Test is a computer-delivered test offered continuously at more than 1,000 test centers in 160 countries – more than any other graduate admissions test. A paper test is available in areas of the world where computer-delivered testing is not offered.
Cost. The GRE test is less expensive than other graduate admissions tests that measure similar skills, and the registration fee includes sending four score reports to institutions.
Visibility. Your registration fee includes the ability to add a free profile to the GRE Search Service database, which is used by schools worldwide to find students like you. Specifying your goals, such as desired field of study and desired destination country, will help ensure a better match.
Accommodations. Should you need them, ETS offers unparalleled accommodations to test takers with disabilities and health-related needs.
Check out: Choosing the Most Effective GMAT/GRE Preparation
The weight of GRE scores in MBA admissions and financing
Schools that require GRE scores consider them along with other components of your application. Each applicant is unique and, therefore, submits a unique set of evidence about their abilities, attributes, and accomplishments for consideration by faculty committees who make admissions decisions. Your GRE General Test scores, just as those on any MBA admission test, are just one factor among many, but can come into play when the committee is deciding between two candidates who seem equally attractive.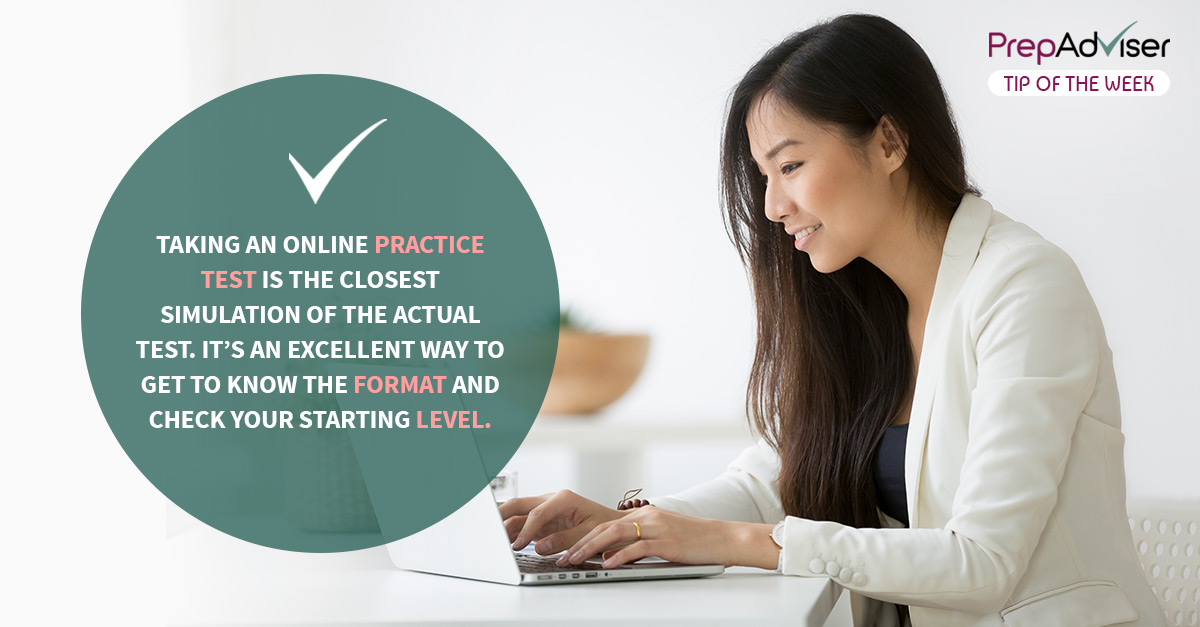 In fact, the primary reason that institutions require standardized test scores, such as GRE scores, is that they are the only objective, directly comparable factor in the application file. GRE scores help schools compare applicants from different backgrounds, different countries and with different undergraduate, work, and extracurricular experiences. GRE scores also may be required as part of your application for a scholarship or fellowship – two ways to optimize your MBA budget and speed up the return on your investment.
What is the most efficient way to prepare to achieve a competitive GRE score?
"I don't think there's anything mysterious about the GRE General Test," said Alberto Acereda, who earned his MBA at EUDE Business School (Spain) and is a Director in the Global Division at ETS, the organization that makes the GRE tests.
It measures skills developed over a long period of time, but planning and practice can help. I suggest you take a free practice test to help you understand where you need to focus your studies. Then, gather the resources you think you'll need to be successful. You'll find all of these things at www.TakeTheGRE.com
Those preparing to take the GRE test make use of different materials depending on their personal needs and learning style. ETS has equipped prospective test takers with a variety of resources. Taking an online practice test is the closest simulation of the actual test, and depending upon which practice test you choose, you can receive unofficial scores for the two sections of the test, except for the writing assignment. It's an excellent way to get to know the test, check your starting level or progress once you have started preparing. As Alberto Acereda added:
It can be difficult to dedicate enough time in your already busy schedule to study for the GRE General Test. But it will be to your advantage to become familiar with the test format, structure and content ahead of time, as well as to work toward filling in any gaps between your current skills and the skills required to get into the program you desire.
Practice materials focused on each section of the test, including the writing assignments, help you become familiar with the different types of questions and use your practice time effectively to brush up on the skills you find most challenging. Books may be a valuable part of your preparation strategy because they not only offer full-length practice tests but also hundreds of authentic test questions, answers, and explanations.
Check out: How to Choose GRE and GMAT Test Dates
Aiming high with your MBA admission test scores enables you to keep more options open for admissions to the best business and graduate schools for you around the globe, to optimize your budget, and speed up the return on your investment. Choose an MBA admission test that will enable you to perform at your maximum potential.