The IELTS (International English Language Testing System) is recognised worldwide and it is one of the most common English language tests. It is widely accepted by schools and companies in more than 135 countries. It can assess both British and American English, so whether you want to study in the US, the UK or another English-speaking country, the IELTS will be relevant as it will give you the chance to hear different native English accents when you train for it.
Other good news is that you cannot fail the test, as the IELTS assesses your level: the scores are based on each of the four skills (listening, reading, writing, speaking) detailed later on a scale from 1 to 9 (9 being the best score), and an overall score (average). Furthermore, you can take the IELTS as many times as you want. It is valid for two years.
IELTS test format
There are two different tests that you can take: you can either take the Academic (for students who need to apply to universities abroad) or the General training (for professionals who want to work abroad and certify their English level), according to your individual needs.
Each of these tests has four sections (taken in the following order on the same day):
The listening section (40 minutes) is composed of 40 multiple choice based questions on audio (conversations and monologues).
The reading section (60 minutes) is composed of 40 multiple choice questions based on three different texts.
The writing section (60 minutes) comprises two essays: one of 150 words about a graph or table (Academic) or writing a letter (General training) as well as one of 250 words, in response to a point of view, argument or problem.
The speaking section (10 to 15 minutes) comprises three parts. First, the examiner will ask you general questions about yourself and a range of familiar topics. Then, you will be given a card which asks you to talk about a particular topic. Finally, you will be asked additional questions about the topic from the previous part.
Check out: Should an MBA Applicant Take the TOEFL or IELTS?
How to prepare for the IELTS test
To maximise your final score, you can practise on online platforms, such as Global-Exam, which are dedicated to language proficiency test training. The value of such platforms is that you are able to practise under realistic exam conditions, using the format of the test and with automatic scoring and correction. Some training platforms allow you to see your progress and to adapt your schedule. It is important to know what to expect on D-day and you need to acquaint yourself with the structure of the test.
In order to avoid surprises, you should learn the instructions for each part by heart, as they have the same pattern. This will help you feel more confident as well as understand exactly what you have to do on the day of the test. It will also reduce stress. You can also memorise all the question types – understanding and learning the structure of basic questions with their expected answers will help you be more efficient. If you can increase your reading speed and know how to tackle the questions, you will save time and be able to develop your answer more easily.
Finally, be aware that practice makes perfect! Did you know that some native speakers get lower scores than non-natives in cases when they come unprepared for the IELTS? This is because what is asked on the test is very precise and it is also about concentration and managing your time. Moreover, if you don't practise, you won't improve. The different trainings at Global-Exam can help you practise for the test.

IELTS tips
Managing your time by staying focused is one of the most important things to do on D-day. The test takes place during the same day without breaks, so make sure you stay focused to avoid mistakes.
Furthermore, you should use the maximum time allowed. Finishing the first exercise in less than 20 minutes is pointless! Rather, take the time to proofread your answers. The same goes for the second exercise, even if you get tired: there will always be a mistake to correct, a phrase to improve, etc. You can also develop your vocabulary by learning it by heart thanks to the many "study sheets" for precise vocabulary classified by theme on Global-Exam.
You have no time for experiments! Only use the IELTS vocabulary you know well. It is not the right time to try out new words. Even though examiners will give extra credit for diverse vocabulary, you will probably have less credit for incorrect word use. So, just think simple!
For the listening section, remember to keep listening until the audio stops. To avoid getting confused, only look at the questions related to what you are listening to. For the reading section, do not try to read and understand every single word. Remember that you are reading for a purpose: answering questions. For the writing section, make sure you write the minimum required, and although there is no maximum, you should manage your time properly. In the speaking section: whenever you reply with "Yes" or "No" to the examiner's questions, add more details to your answer.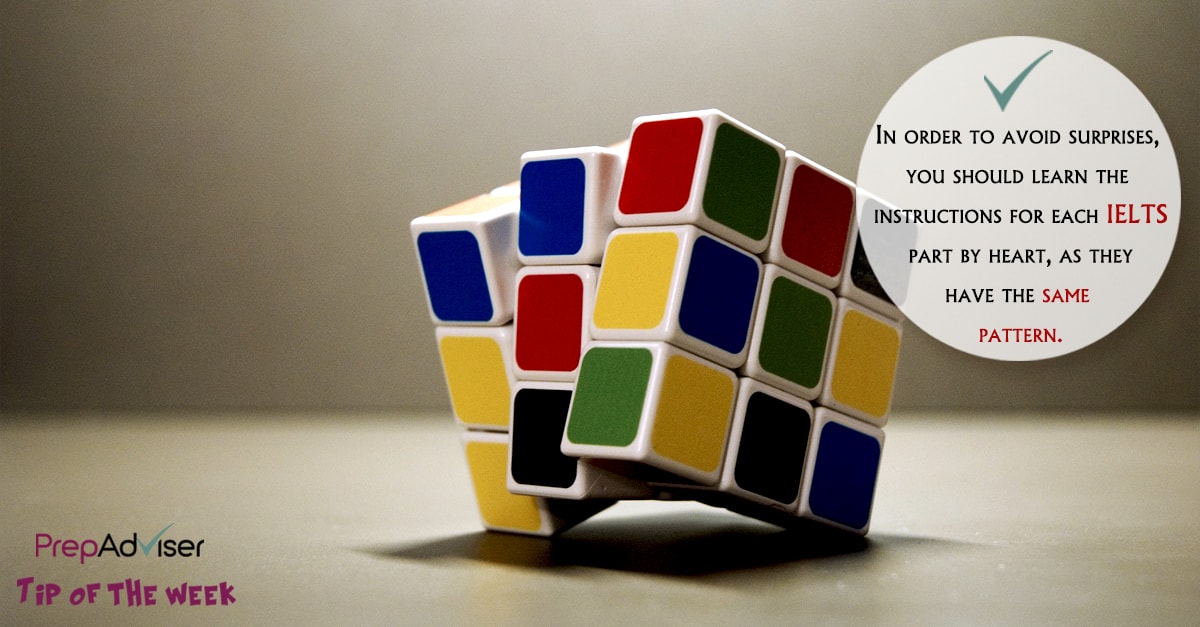 IELTS subjects and themes
There are several subjects and themes you can expect – you are going to learn a lot about modern society (globalisation, scientific progress, new technologies, health), you will talk about everyday life (transport, food, hobbies), education (studies, foreign languages learning, university programmes), you will give your opinion on the environment (ecology, climate change) and work (retirement, unemployment, political impacts).
Check out: When to Take the IELTS Test
Regardless of the themes you think you are proficient in, you will be able to get a good score on the IELTS as long as you know exactly what to expect and prepare for it in advance.