KEDGE Business School MBA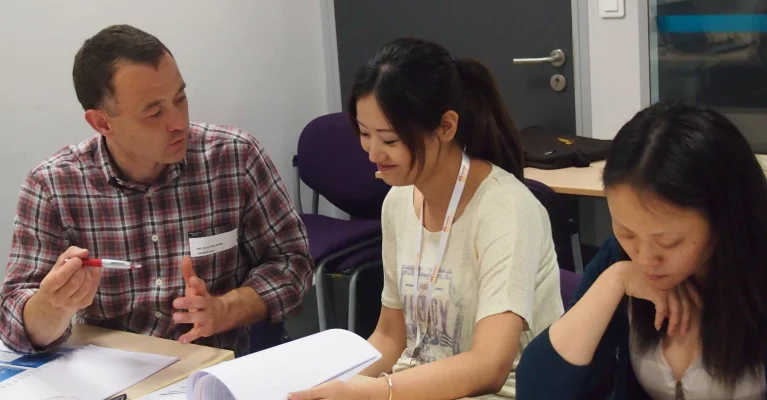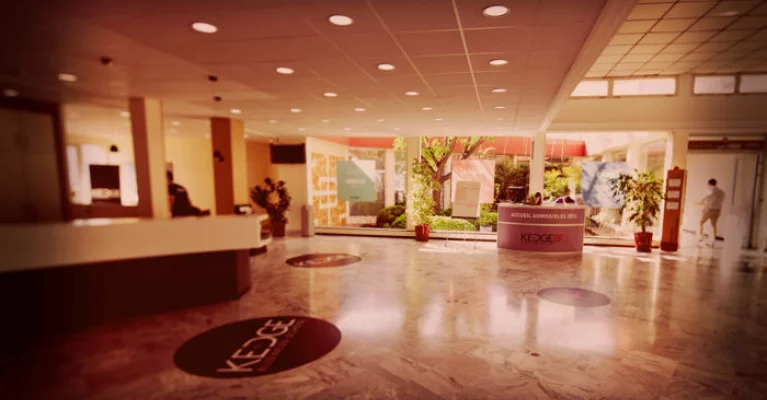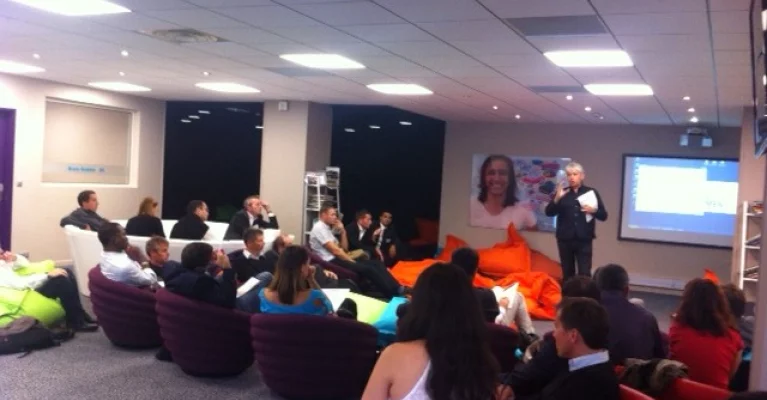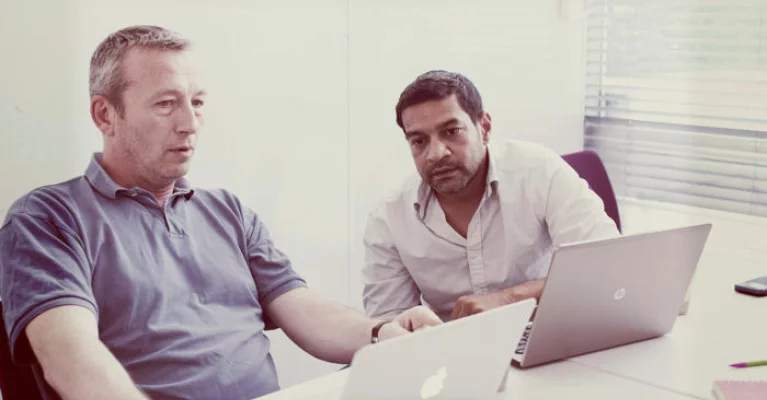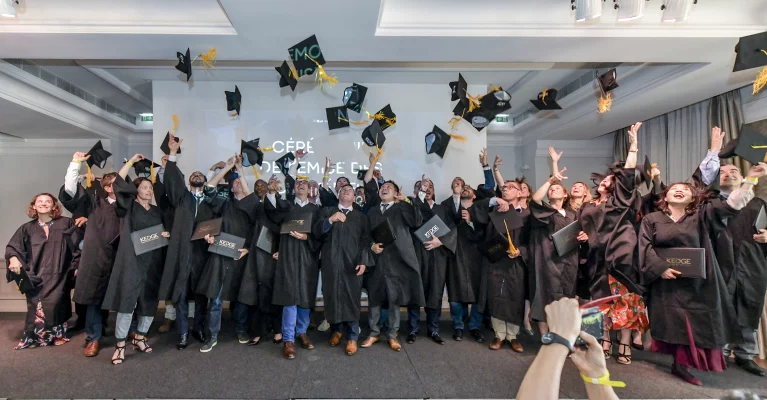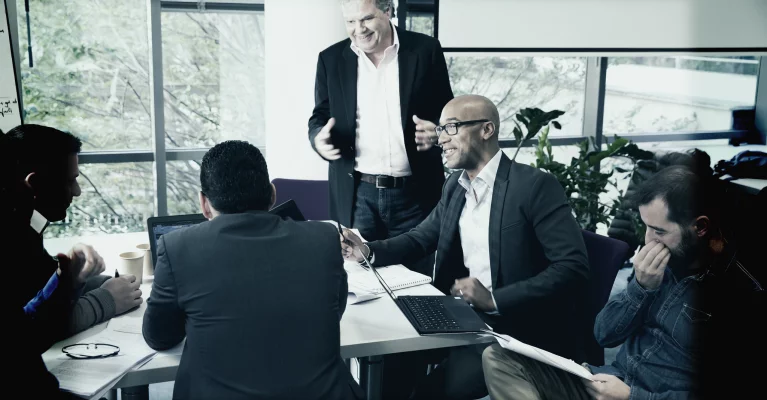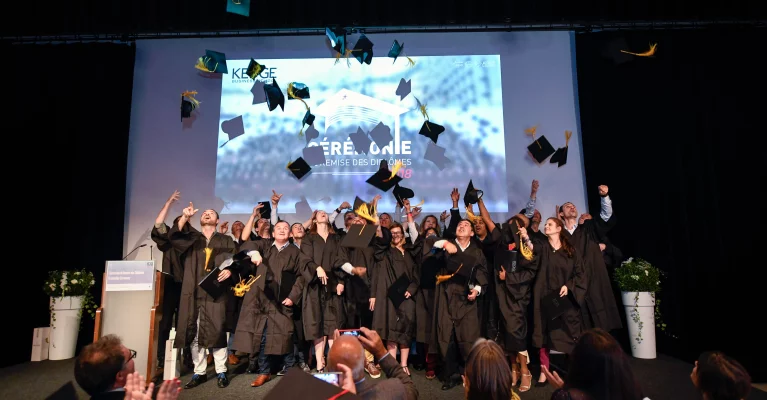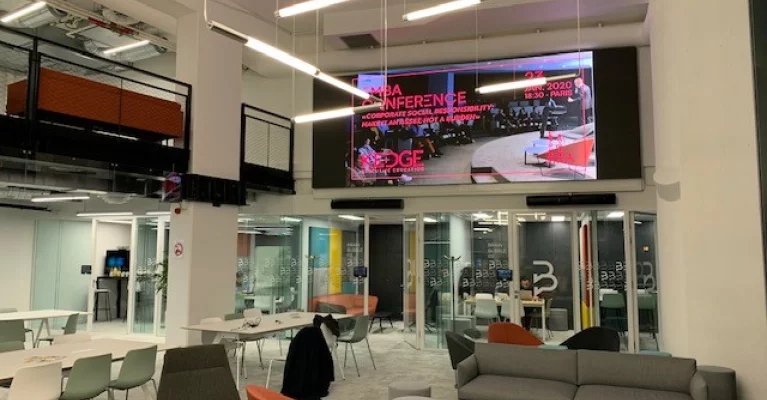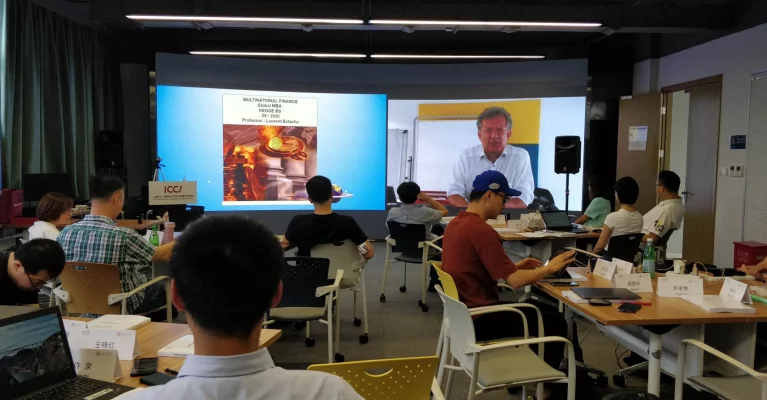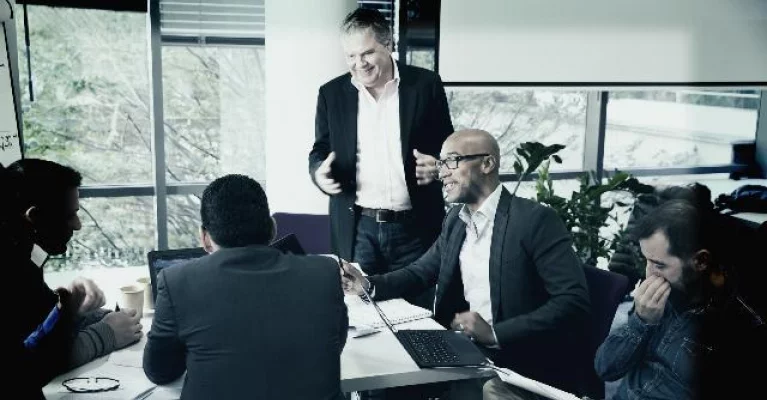 Check out the latest Tweets from @KedgeEmba
About KEDGE Business School
Your Ambitions are Ours : Embrace Change(s) - Join the KEDGE Community!

KEDGE BS is one of the leading Business Schools in France. KEDGE counts itself among the top 1% Business Schools worldwide with "Triple Crown" accreditation (AMBA, EQUIS, AACSB). The KEDGE Global Executive MBA is ranked 45th worldwide in the 2021 Financial Times Ranking,19th in Europe, and 4th in France.​
With campuses in France (entry points in Paris, Bordeaux, Marseille) and China (Shanghai), KEDGE Business School is strategically positioned to meet the needs of both aspiring professionals and confirmed Executives, from France and abroad.
KEDGE BS offers a wide range of undergraduate and graduate degrees, as well as an extensive portfolio of Executive Education programmes.
Internationally-focused, KEDGE Business School comprises:
around 14,500 students per year on 4 continents,
more than 1,800 EMBA Alumni worldwide of 30 nationalities
a network of 70,000 Alumni, of which 20,000 abroad
183 professors-researchers (research budget: around 14 million/year),
External Faculty of 1,200 members
300 international partners..
In 2013 Euromed Management (Marseille -created in 1872) and Bordeaux Ecole de Management (created in 1873) combined forces to create KEDGE BUSINESS SCHOOL, fast becoming one of Europe's leading schools of Business and Management with more than 145 years dedicated to Higher Education.
Open Minded Leadership - Agile Mindset – International Exposure
Programme Presentation
Your Ambitions are Ours : Embrace Change(s) KEDGE Global Executive MBA is ranked 45th worldwide in the 2021 Financial Times Ranking, 19th in Europe, and 4th in France. KEDGE Business School is one of the leading Business Schools in France and Europe, with campuses in Paris, Marseille, Bordeaux and Shanghai, where its Global MBA is delivered in partnership with Jiao Tong University. KEDGE counts itself among the 1% triple-crown accredited (AMBA, EQUIS, AACSB) Business Schools worldwide.
Programme Info
Programme Info
Type of Course:
Part-time Modular Global Executive MBA
Full English
(can be completed between 24-48 months - you set your own pace -fast track possible - 12months)
Accreditation:
AMBA, EQUIS, AACSB, People's Republic of China Ministry of Education
Ranking:
45th Executive MBA worldwide in the 2021 Financial Times ranking, 19th in Europe, 4th in France.
Starting Dates:
France : November, March
Shanghai: December
Length of Course:
Part Time: 24 months (ave. part-time pace) (can be completed intenstively - Fast track)
Contacts:
MBA admissions: Katty Abecassis: katty.abecassis@kedgebs.com (06 47 94 40 52) - emilie.delfosse@kedgebs.com.
KEDGE Part-time Global Executive MBA: A World-Class Degree
Globally diverse and comprehensive, the KEDGE EMBA is delivered across the campuses in a modular format which offers huge flexibility for busy and mobile executive participants. Personal development, creativity and responsibility remain our core values.
24 Month flexible programme - 2 to 3 days per month (candidate choose his pace)
100% in English
12 Core Courses for key competencies
7 Workshops to experiment in groups
3 business seminars of which at least one abroad (USA,Thailand, China, Australia, Germany, Italy ...)
A Capstone project
Personal & Leadership development through personalized Executive Coaching
a career center
520 Contact hours minimum
3 Campuses (Marseille, Paris, Shanghai*)
12 Global partner institutions (Europe, US, Asia, Australia)
1,800 International alumni of exception
Among the seminars : Multinational Finance (Shanghai) - Supply Chain (Shanghai) - Digital China (Shanghai) -digital and sustainable innovation - Entrepreneurship (France)- Innovation (France)- Innovating in a digital age (Bangkok)- Made in Italy (Milano)- Hidden Champions and Finance for Growth (Frankfurt) - Brand Strategy for Business (Shanghai)– Wine & Spirits Luxury (Australia - Bordeaux)- Sport & Entertainment Business Management (Paris) -Digitalization: transform your company (France)...and more.
Close
Read More
Student Body
Student Body
Number of nationalities:
USA 3%
Africa 3%
Asia 15%
Middle East 3%
North Africa 6%
Western Europe 70%
Women on programme: 30-35%
Age Range: 31-49
Average Age: 39
Length of Work Experience:
Average 14 years
Minimum 5 years in managerial position
Close
Admission Requirements
Admission requirements
- University degree or equivalent
- 5-year managerial experience.
- Strong motivation and clear professional objectives
- Forr non-native English speakers: TOEIC (750) or TOEFL (100) or IELTS (7).
Online application
- Apply online on emba.kedge.edu
- A non-refundable application fee (€120 including Global MBA Business Admission Test - BAT)
- We welcome applications on a continued basis and examine them in the order of arrival.
- Information gathered in the application form are strictly confidential.
Test & Interviews
We seek and select high potential, open-minded and diverse managers able to take full advantage of the life-MBA experience.
Selected applicants must have passed the GMAT or the in-house Global MBA Business Admission Test. The BAT has been developed to test the career maturity and business 'acumen' of candidates. The BAT consists in a 2-hour MCQ Aptitude Test – problem solving, Communication, numerical and factual data management, logical thinking and a mini case presentation. The case study is followed by an admission interview led by a member of the Faculty and a senior administrator. Applicants are notified their results within a week.
Attend one of our MBA events
The KEDGE Global EMBA offers specific Masterclasses, information sessions and conferences online or in Marseille, Paris and Shanghai to give potential candidates the opportunity to meet alumni, speak with faculty members and get advice from admission specialists. Check our website today! We look forward to meeting you, contact our teams!
Close
Read More
Costs
Costs
Tuition fees: € 41, 000
3 required Seminars of which one abroad is compulsory . Participant must pay for RT airfare at least one abroad destination. Range: 1,000 - 2,500 euros depending upon destination chosen. Other costs of seminars included in tuition price.
Scholarships: Several scholarships available to promote diversity, international, unique achievement/experience, Executive Women achievement.
Close
Contacts
Contacts
MBA Paris:
katty.abecassis@kedgebs.com
+33 (0)6 47 94 4052
+33(0)6 72 94 5265
IMMEUBLE LUMIERE SUD 40, avenue des Terroirs 75012 PARIS, FRANCE
Telephone: +33 (0) 142 812 736 680
MBA Marseille:
emilie.delfosse@kedgebs.com
Domaine de Luminy
BP 921
13288 Marseille Cedex 09
Telephone: +33 (0) 491 827 711
MBA Bordeaux:
Sébastien Thebaud
sebastien.thebaud@kedgebs.com
cours de la Liberation
33405 Talence
Telephone: +33 (0) 556 84 4207
MBA Shanghai:
Mia Chen
info.shanghai@kedgebs.com
Room 431, No.1 Lecture Building,
No. 1954 Hua Shan Road,
Shanghai Jiao Tong University,
​Shanghai, China P.R.C
Telephone: +86 21 52780551
Close
Read More