McMaster University- DeGroote School of Business MASTERS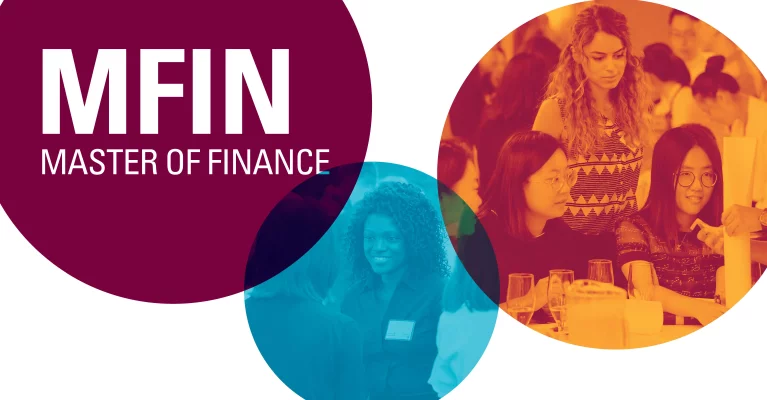 About McMaster University- DeGroote School of Business
The DeGroote School of Business has developed a reputation for launching innovative new programs, establishing areas of research and teaching excellence, and building interdisciplinary research, teaching and degree partnerships.
DeGroote's innovative approach to education and training begins in the classroom, where students at all levels learn the fundamental concepts of business. The DeGroote difference is that you'll then be challenged to apply your knowledge to practical business situations, gaining an understanding of how the concepts you're learning today will impact the business world tomorrow.
The Master of Finance (MFin) program at DeGroote is a full time, 16 month program that will provide you with an in-depth training in finance, emphasizing the development of key analytical skills that are required to address the increasingly complex problems faced by the financial industry. Our MFin professors are technical experts who work in the fields that they teach. DeGroote's MFin program is the original Canadian academic partner of the Global Association of Risk Professionals (GARP).
To learn more about our program, please visit us at: mfin.degroote.mcmaster.ca
Programme Presentation
Located in Hamilton, Ontario, McMaster is one of the top universities in Canada
Programme Info
The 16-month Master of Finance program at the DeGroote School of Business will help you become a well-rounded financial professional by building your practical skills and teaching you how to apply these skills in the real world.
Type of Course: Master of Finance
Accreditation: AACSB, GARP
Starting Date: September 2022
Length of Course: 16 months
Close
Student Body
We take pride in welcoming a diverse Master of Finance class each year. Our students come from a number of different academic and cultural backgrounds, creating a classroom experience that encourages discussion, creativity and teamwork to solve financial busienss problems.
An overview of our typical cohort:
Average Age: 22
Average GMAT Score: 655
Male/Female Split: 30/70
Academic Background: Arts, Accounting, Commerce, Computer Science, Economics, Mathematics, Management, Engineering, Statistics, and Actuarial Science


teamw
Close
Read More
Admission Requirements
Our admission requirements for the Master of Finance (MFIN) program are listed below. Meeting the minimum admission requirements does not guarantee admission, as we have limited space each year. Our Admission Committee takes a holistic approach during the application review process and all components of the application are given a thoughtful and thorough review.
Honours (4 year) bachelor degree or equivalent in any discipline with a minimum B+ average (equivalent to a McMaster GPA of 8.5) from an accredited university.
Prefer minimum of one term each of university level calculus, algebra, and statistics. The normal expectation is that these courses have been completed within the last five years.
Minimum GMAT score of 600 or the GRE equivalent.
Resume/CV.
At least one letter of reference from an academic source, the other letter of reference may be non-academic.
Applicants whose native language is not English and did not complete their most recent degree in English are required to submit an Official English language test. Minimum TOEFL score of 92; or IELTS score of 6.5. Note – for our 2019 class, the average TOEFL score was 100 and the average IELTS score was 7.
Please note that our program does not require work experience.
You do not need to submit a Personal Statement of Interest or a Writing Sample.
Close
Read More
Costs
Application Fee - $150CDN
Tuition for the 2021/2022 academic year will be as follows:
International Students – $3545.86 per course for a program total of $53,187.90 plus any supplemental student fees.
Domestic Students – $2,625 per course for a program total of $39,375 plus any supplemental student fees.
*The Supplemental Fees for 2020/2021 are $905.17 CAD/academic year. The Supplemental Fees for 2021/2022 have not yet been finalized.
Given that this program is 16-months and spans over two academic years, supplemental fees for both academic years are required.
Note: Entrance scholarships are available for both domestic and international applicants on a competitive basis based on the students' academic performance, extra curricular activities/experiences, and other criteria the MFIN Admission Committee considers to be essential for the program. Entrance Scholarships will be awarded at the Admission Committee's discretion to international applicants who submit their complete application during rounds 1 – 3 only. Domestic applicants will be eligible for an entrance scholarship during all rounds.
Close
Read More
Contacts
Susan Vaughan, Program Administrator
Email: mfininfo@mcmaster.ca
Close