Loughborough University, School of Business and Economics MBA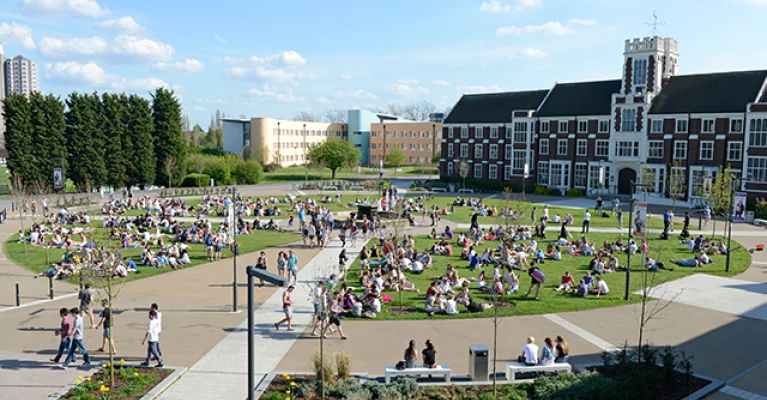 About Loughborough University, School of Business and Economics
Transform your career and become an elite performer in business with The Loughborough MBA, based just 90mins from London. Study alongside an international cohort of experienced managers at a Top-10 UK business school among a small number of business schools in the world to hold AACSB, EQUIS and AMBA accreditation, with the option to extend your studies to include a 45-52 week professional internship.

Inspiring Leaders
At Loughborough we develop winners. If you want to be an elite performer in business, accelerate your career and learn how to maximise business performance, the Loughborough MBA is internationally respected and will help you achieve your career ambitions.

As part of a small, international cohort of professionals with a minimum of 3 years management experience you will learn how to adapt management theory into powerful, innovative and practical business solutions, and build lasting business networks with your fellow students.

Internship opportunities
The Loughborough MBA can be studie full time over one year programme for maximum career acceleration or over two-years including a 45-52 week internship, giving you a fantastic opportunity to impress potential employers and apply what you have learned. Find out more on our website about study options, internships and visas.

Scholarships
At Loughborough we believe competition can be rewarding. In order to attract the very best applicants, the School of Business and Economics offers a range of competitive scholarships and bursaries, worth up to 40% of fees. Deadlines apply.
Programme Presentation
Transform your career and become an elite performer in business with The Loughborough MBA, based just 90mins from London.
Programme Info
Programme Info
Type of Course:
• Full-time MBA (1 year or 2 years with optional internship)

Accreditation:

Ranking:
Consistently rated a Top-10 UK business school in national league tables
The Times and Sunday Times Good University Guide 2019
1st for Librarianship and Information Management
5th for Business Studies
6th for Finance and Accounting
10th for Economics
Loughborough University, ranked 4th in the UK in the 2019 Guardian University League Table.

Starting Dates:
• September 2019 and 2020

Length of Course:
• Full Time MBA: 12 months
• Full Time MBA with Internship pathway: 24 months
Close
Read More
Student Body
Student Body
Ratio of applicants to places:8:1
Number of nationalities:19
Percentage of international students:95%
Admission rate: 331:38

Degree background:
IT/engineering (various) - 42%
Business/Management -11%
Finance/Accounting -21%
Maths/Science - 18%
Other - 8%

International students:Europe: 21%
North America: 8%
Middle East: 3%
Asia and Oceania: 63%
Africa: 5%
Men/WomenRatio: 60:40
Average Age:32
Length of Work Experience:
Average 7 years
Minimum 3 years
Close
Read More
Admission Requirements
Admission
Work Experience: Minimum 3 years' management/professional experience plus degree – see www.lboro.ac.uk/mba for full details

GMAT: Not required

IELTS 6.5 overall average with at least 6.0 in each component (Listening, Reading, Writing, Speaking). Applicants without the required IELTS result may be made a conditional offer such that they provide the University's standard IELTS requirement as above.
Language tests:
IELTS (minimum): 6.5
TOEFL iBT (minimum): 92
CAE (minimum): C
CPE (minimum): C
PTE (minimum): 62
Education: A bachelor's degree (or international equivalent, see below) from a UK or recognized overseas university, membership of an approved chartered institute or a Diploma in Management Studies.
See our full list of International Qualification Equivalencies for all countries.
Close
Read More
Costs
Costs
Application fee: n/a
Tuition fees : £27,500 GBP (2020 Entry) for all MBA programmes
Scholarships: Scholarships worth up to 40% of fees for the best applicants (no separate application required)
Estimate for accommodation/living costs, insurance: Students will need a further £3,500 – £6,000 to cover expenses such as food, books, clothes, insurance, laundry, entertainment, travel within UK etc. Travel to and from home is not included. £6,000 should cover a postgraduate living in self-catered halls for 50 weeks in the year.
Close
Read More
Contacts
Contacts
Address: MBA office, School of Business and Economics, Loughborough University, Loughborough, LE11 3TU, United Kingdom
Telephone: +44(0)1509 228842
Fax: n/a
Website: www.lboro.ac.uk/mba
Name of a specific person whom the candidates can contact (optional)
MBA admissions: Ms Frances Capps, mba@lboro.ac.uk
Facebook: /lborosbe
Twitter: @lborosbe
Close
Read More