Rennes School of Business MBA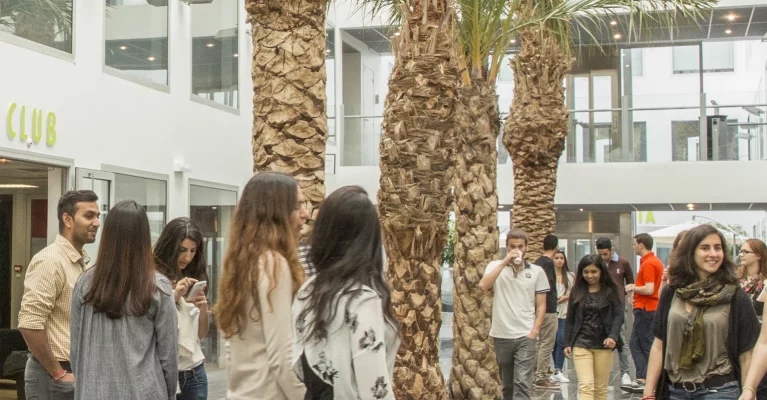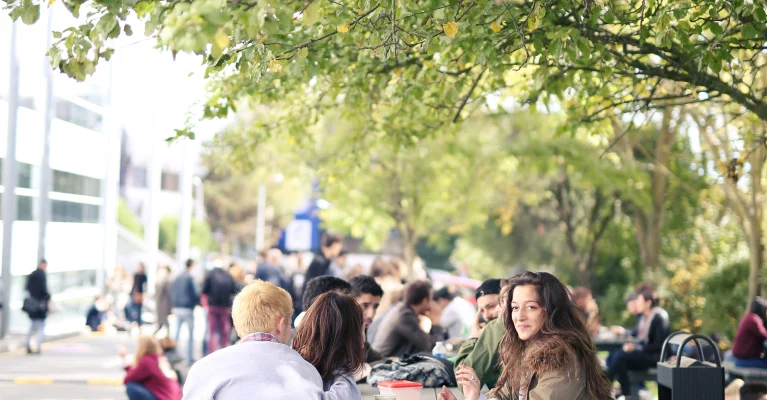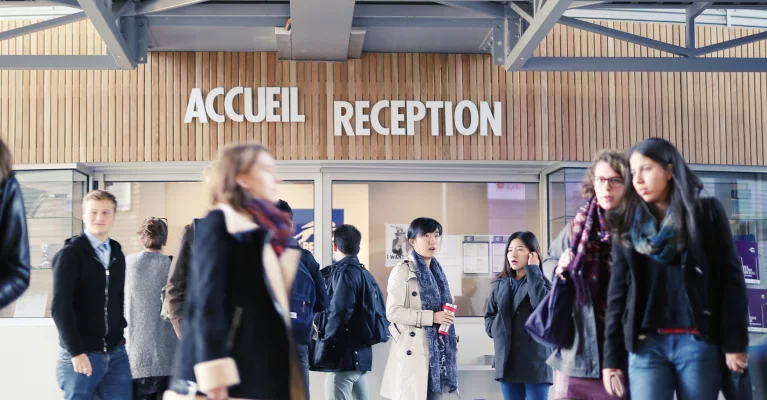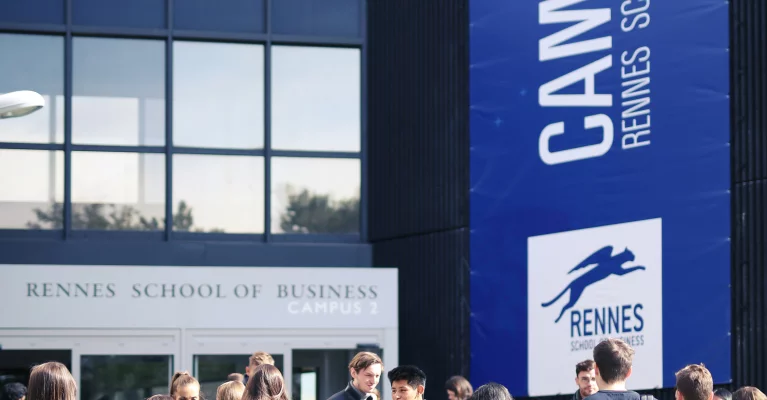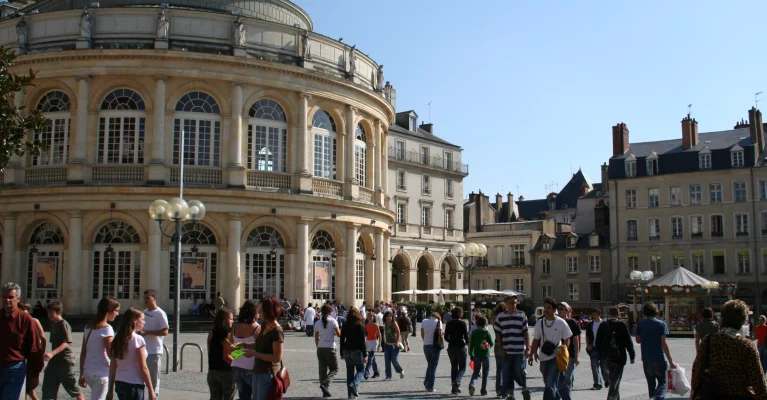 About Rennes School of Business
Rennes School of Business is considered as the most international School of Management in Europe. With 95% of faculty members being non-French, 55% foreign students, classes in English and a network of more than 300 partner universities worldwide, Rennes School of Business gives the students a unique opportunity to learn in a continuous international environment from first year to graduation.
The mission of the school is to "Prepare, through education and research, innovative and responsible managers to perform in a global environment".
The quality of the processes, faculty, research and programmes has been endorsed by the leading international accreditation organisations. Rennes School of Business appears among the less than 1% of Business Schools in the world to hold EQUIS, AACSB and AMBA "triple crown" status. This is a source of value for future graduates.
We look forward to welcoming you to Rennes School of Business!
Programme Presentation
Rennes School of Business is a triple-crowned School of Management (EQUIS, AACSB, AMBA) located in France. With a programme portfolio taught in English, 55% of Students coming to study from all across the world and 95% of faculty members being non-French, Rennes School of Business is a truly Global School of Management where diversity is experienced by everyone on campus.
Programme Info
Executive MBA:
Do you want to work at the highest levels of the international business scene? Then Rennes School of Business' Executive MBA (EMBA) is your ideal springboard. The Executive MBA has been designed to suit businesses' real needs. It trains pragmatic leaders with expert management skills who are ready to lead all kinds of teams while nurturing innovation and developing new technologies. To put it simply, its graduates get solid, lasting results for their business.
In 2019, for the third year running, Rennes School of Business' Executive MBA was named one of the world's Top 100 EMBAs by the Financial Times.
The Rennes School of Business EMBA puts practical experience at the heart of its teaching. The training will enable you to take on key management skills and learn about the most up-to-date approaches to leadership and corporate social responsibility (CSR). You will absorb concepts, resources and knowledge interactively through case studies, workplace simulation activities, business plan design tasks and real-life business case analysis.
The Rennes School of Business' EMBA aims to train managers and business leaders capable of spearheading complex commercial operations in a fast-changing global environment. Its approach is rooted in interactive learning and it aims for sustainably high business performance in its students.
Specifically, auditors are challenged to develop solutions for a range of commercial scenarios and critically evaluate their own management practices.
A WIN FOR YOU AND YOUR EMPLOYERS
=> Develop your strategic outlook and managerial skills;
=> Boost your decision-making skills in a complex environment;
=> Develop new ways of thinking by taking an innovative approach to business processes.
Next Intake: November 2021
Lenght: 18 months / 3 days per month
100% in English
Presential
Specialisation:
=> AI & Digital Transformation
=> Innovation & Entrepreneurship
Tuition fees: 37,200€

iMBA:
This programme develops managerial excellence by cultivating insight through personal development and providing a distinct set of intelligence tools which together allow managers to thrive in the complex business environment of tomorrow. In an immersive international atmosphere, students are trained to tackle business challenges with innovative solutions that integrate a positive environmental and social impact along with the financial bottom line. Throughout the programme, students apply their expanding soft skillset and knowledge base to activities, case studies and a real-world project targeting shared value creation between business and society, preparing them for their careers as future leaders.
Two international field trips will take you out of your ordinary learning experience. The Innovation Week will let you examine the latest innovation and entrepreneurship trends and landscape in the thriving ecosystem of a major European capital. Whereas the Impact Week will be a thrilling adventure in which you will be challenged to implement a business solution to one of the Sustainable Development Goals in Africa, already creating impact while you are doing your MBA!
Intake: February
Lenght: One year
Specialisation:
Insight and MANAGERIAL LEADERSHIP
Impactful iNTERNATIONAL OPERATIONS
Innovation AND ARTIFICIAL iNTELLIGENCE IN BUSINESS
Tuition fees: 20,000€
Close
Read More
Student Body
Number of nationalities in the school: 70 - 80
Percentage of international students at Rennes SB: Approximately 55 % each year
Men/Women Ratio: Usually around 50/50

Executive MBA
PARTICIPANTS PROFILE
=>Average age 38 and 15 years professional experience
=>15 nationalities by cohort, different business
iMBA
PARTICIPANTS PROFILE
=>Average age 30 yo and 5 years professional experience
=>15 nationalities by cohort, different business
Close
Read More
Admission Requirements
Executive MBA
ADMISSION REQUIREMENTS
=> An undergraduate degree or higher or the equivalent in relevant professional experience
=> English test or TOEIC: 750 min (for non native speaker only)
=> 1 week of evening English courses is proposed before intakes
=> Minimum of 5 years' experience including a minimum of 3 years in a management position
ADMISSION PROCEDURE
Two-step admission process:
=> Application to be submitted online
=> Personal interview with the Programme Manager
iMBA
ADMISSION REQUIREMENTS
=> An undergraduate degree or higher or the equivalent in relevant professional experience
=> English test or TOEIC: 750 min (for non native speaker only)
=> 1 week of evening English courses is proposed before intakes
=> Minimum of 3 years' experience
ADMISSION PROCEDURE
Two-step admission process:
=> Application to be submitted online
=> Personal interview with the Programme Manager
Close
Read More
Costs
Executive MBA Tuition Fees: 37,200€
iMBA Tuition Fees: 20,000€
Close
Contacts
Website:
https://executive.rennes-sb.com/formation/executive-mba/
www.rennes-sb.com

Admission contact:
Emmanuel Angé
emmanuel.ange@rennes-sb.com
+33 (0) 603 817 577
Close