Newcastle University Business School MBA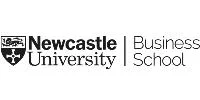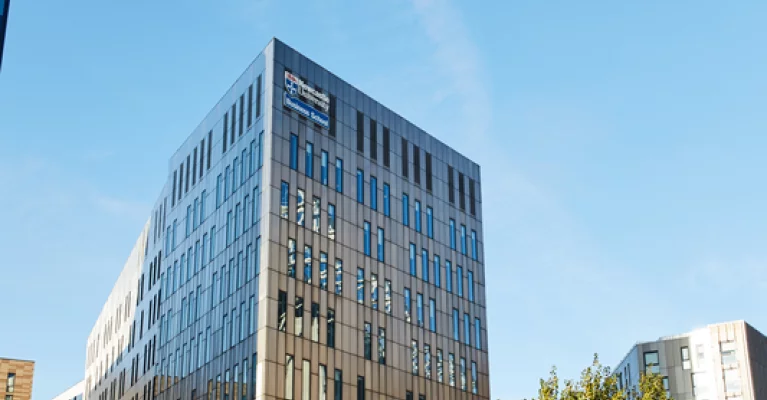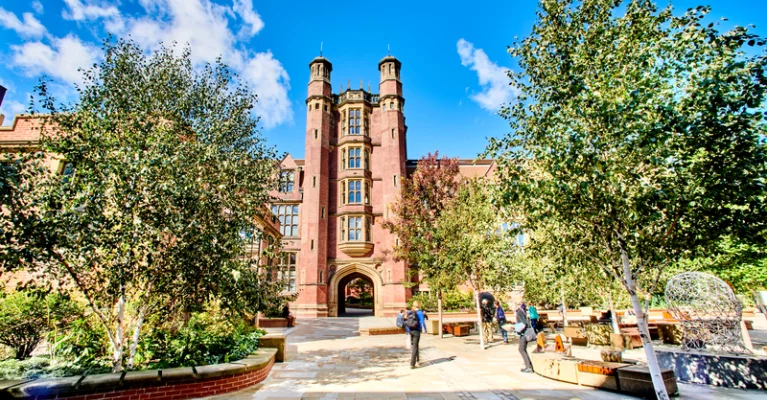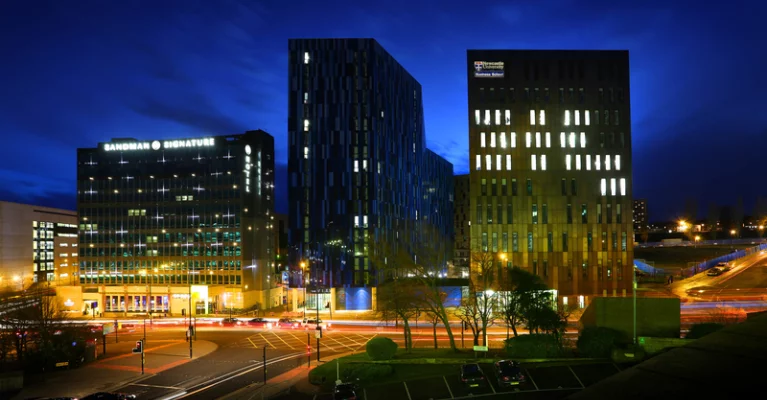 About Newcastle University Business School
Challenge Today, Change Tomorrow
Our ethos - "challenge today, change tomorrow" – is embedded into our teaching and research, and we are particularly excited and passionate about how this is built into the Newcastle MBA: preparing you today for the challenges of tomorrow's changing world of business.
The Newcastle MBA offers a 12-month intensive journey of learning, providing you with new opportunities for practical application, self-analysis and self-awareness. It will develop your knowledge, ability and ambition to shape both the future of an organisation and of your own career: a winning combination.
From our MBA, you will emerge more confident, capable and better equipped to drive change.
Why choose the Newcastle MBA?
Study a 12-month, full-time, AMBA-accredited MBA programme. We've been professionally accredited for 32 years and our MBA consistently meets the rigorous international standards for MBA education.
Customise your MBA journey and choose from a range of optional modules.
Apply your learning through immersive business experiences with our Business in Action module, intensive Business Awareness Experience and challenging business led competitions.
Develop your own ideas with our Entrepreneurship and Innovation modules, our new ventures living lab with experienced entrepreneurs, or by developing a business plan for your Individual Project.
Make a difference to an organisation through your live corporate projects.
Partial and full-fee scholarships available towards you tuition fees.
Develop your leadership and managerial ability with our module dedicated to your personal and professional transformation.
Learn from, and engage with, world-leading researchers and practitioners from across the globe; a superb intellectual resource for your to take advantage of.
Go global with an optional international study tour which includes visits to global businesses, or complete your Management Consultancy project in an international location.
Receive extended careers support throughout the programme and beyond graduation.
Find out what it is like to study on our MBA programme and hear from two individuals from the most recent cohort. Discover the Newcastle MBA in their own words and immerse yourself in the Newcastle MBA Journey.
MBA Consultations Week
Are you considering studying an MBA? Join us for our MBA Consultations Week, running from Wednesday 1 March to Friday 3 March 2023, to discover how the Newcastle MBA can take your career to the next level.
Find out how studying here at Newcastle University Business School, will develop your knowledge, ability, and ambition, and prepare you for the challenges of tomorrow's changing world of business.
Hear from and have your questions answered by our MBA team, current students, and MBA alumni to learn more about how you will develop your personal and professional performance.
The 'NUBS of it podcast series
Don't miss The 'NUBS' of it, a podcast brought to you by Newcastle University Business School.
Each episode, our host and guests will discuss their passions, share their experiences and debate important issues.
The podcast covers a wide range of topics from our ground-breaking research to the student experience and alumni connects, all focusing all on the theme of value.
Themes include:
Mentoring
Lifelong learning
Kindness in leadership
The creative economy
Our podcast series is a great listen, whether you want to unwind with a coffee or if you are having your daily walk.
Programme Presentation
Newcastle University Business School is part of Newcastle University, a research-intensive Russell Group University with a proud history of over 180 years, committed to delivering world-class academic excellence.
Programme Info
Go beyond conventional business thinking
The full-time Newcastle MBA programme offers you a carefully structured, immersive experience that will support you to push beyond your boundaries, and to focus on developing the capabilities you need to be competitive and successful in any industry or entrepreneurial venture.
Immersive business experiences
Through the programme we offer you a 12-month intensive journey of immersion and practical application. We start by building your core skill set and understanding across the range of management and business disciplines. Then, we strengthen your ability to contribute to the key challenges of business in the 21st century, while three electives offer you a wide-range of routes to personalise your Newcastle MBA to your own interests and aspirations. Throughout the year, carefully structured practical activities and projects present you with challenges, from real businesses that develop your consulting skills, enhance your own self-understanding, and show you how to integrate and apply your MBA learning to make a real difference both to business and to your own post-MBA career development.
Leadership development
By honing your skills in leadership, critical thinking, self-reflection, consultancy and communication, you will work to improve your performance while gaining universally applicable business knowledge and skills that you can apply immediately to your own career progression.
A hands-on approach to learning
Studying our MBA is a challenging, yet rewarding, experience and requires significant personal commitment. Using a balance of traditional study and realtime action learning, this programme will prepare you to become a business leader of tomorrow. By combining intensive experiential learning with a solid foundation in business and management knowledge, it will equip you for higher positions in management and leadership.
Shape your leadership journey
Through a mixture of lectures, business challenges, case studies, workshops and consultancy-style projects, you will expand and develop your business acumen in our engaging learning environment, while a range of electives enable you to personalise your MBA to your interests and needs.
The core
Our range of core modules offers you the opportunity to strengthen your management fundamentals, develop your global perspective, and integrate your learning.
Accounting and Finance
Business Analysis for Decision Making
Business in Action
Corporate Social Responsibility
Entrepreneurship
Individual Project
Management Consultancy Project
Organisations and People Management
Personal and Professional Transformation
Projects, Progammes and Operations Management
Marketing
Strategic Management
Transitions in the Global Economy
The specialisation
Our programme offers you significant scope to customise your MBA journey by choosing from a wide range of elective modules throughout your year of study. This offers you more scope to align your learning experience with your individual career objectives.
Digital Business
Emerging Economies: Challenges and Opportunities
Finance and Investment
Leading Organisational Change
Managing Innovation
Strategic Human Resource Management
Close
Read More
Student Body
Class profile
7 year's average work experience
4 average number of languages spoken
Gender split: 54% Male/46% Female
Age range 26 to 49
15 nationalities represented
93% International students
Close
Admission Requirements
Admissions process
We welcome applications from exceptional candidates from a wide variety of backgrounds who can demonstrate motivation, drive and ambition to embark on a journey of development.
The admissions process is competitive and places are limited on our MBA programme. We recommend you submit your application early to avoid disappointment and to ensure you can choose a convenient time for your interview with our MBA Programme Team. Each application will be considered on an individual basis. Candidates who have narrowly missed the academic or experiential requirement may be considered at the discretion of the MBA Programme Director.
Entry requirements
Academic requirements
You should hold a minimum upper-second class Honours (2.1) degree or international equivalent.
English language requirements
English language test score (for non-native English speakers)
IELTS: 6.5 overall with a minimum of 6.0 in all sub sections
TOEFL: 90 overall with reading 20; listening 19; speaking 22; writing 20 (for European applicants only)
Pearson PTE: 62 overall with a minimum of 51 in all sub-skills
Successful completion of the University's Pre-sessional English course, visit INTO
How to apply
Apply online for our Full-time MBA. There is no application fee for our programme and you will be offered support and one-to-one contact throughout the process.
Request a prospectus
Discover your leadership journey at Newcastle University Business School and download our 2022 MBA prospectus today.
Close
Read More
Costs
Funding opportunities
Our global academic reputation, graduate employability record and low cost of living mean an MBA from Newcastle is a sound financial investment. We recognise that undertaking an MBA is a life-changing decision and want to ensure that you've considered how to finance your programme before you start.
Tuition fee
The fee for 2022 entry is £25,200.
MBA scholarships
Each year, we offer a range of scholarships to MBA students from all over the world. For 2022, we'll be awarding a number of full and partial scholarships for exceptional candidates.
Close
Read More