Rotterdam School of Management, Erasmus University MBA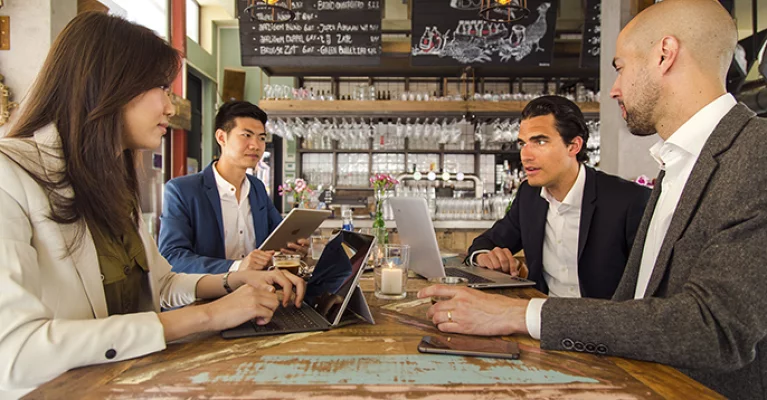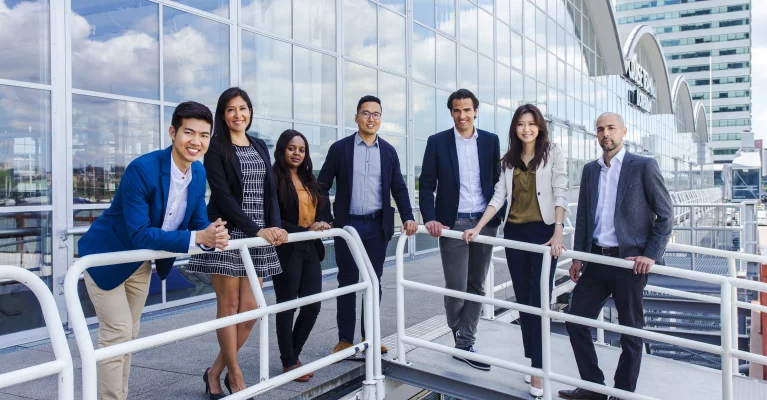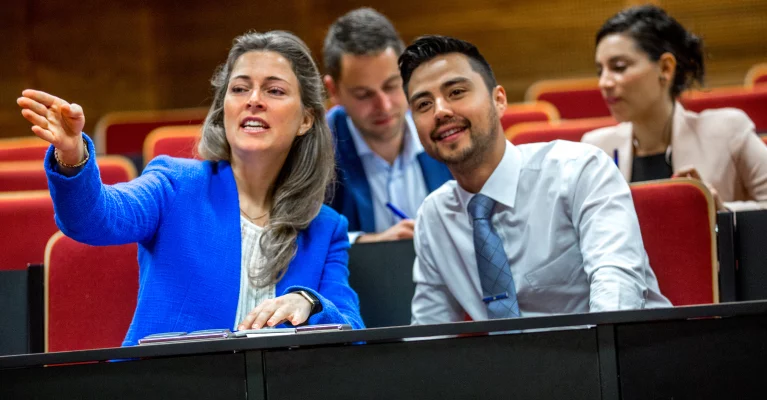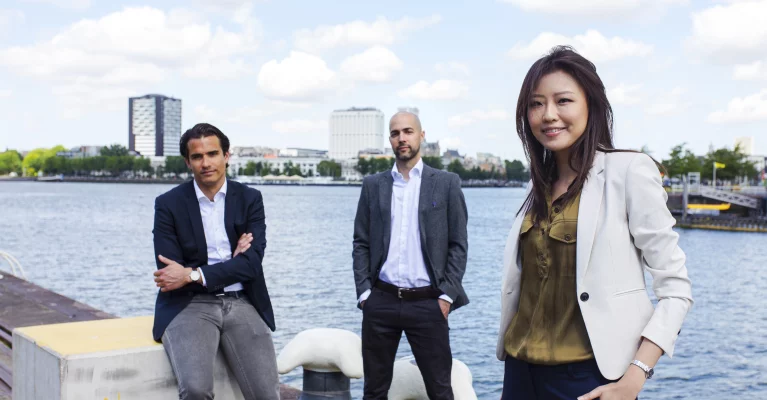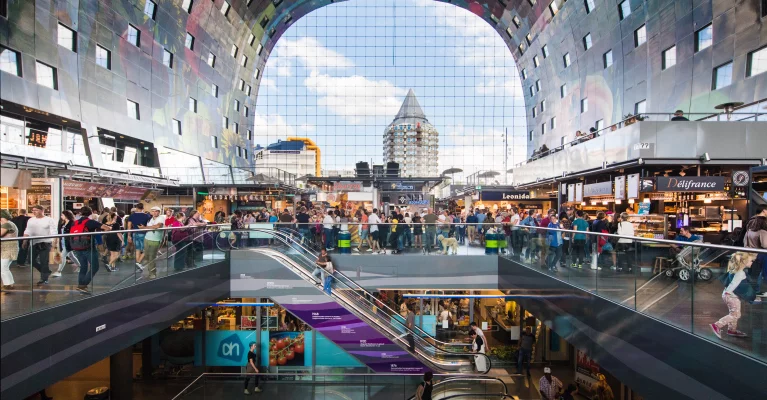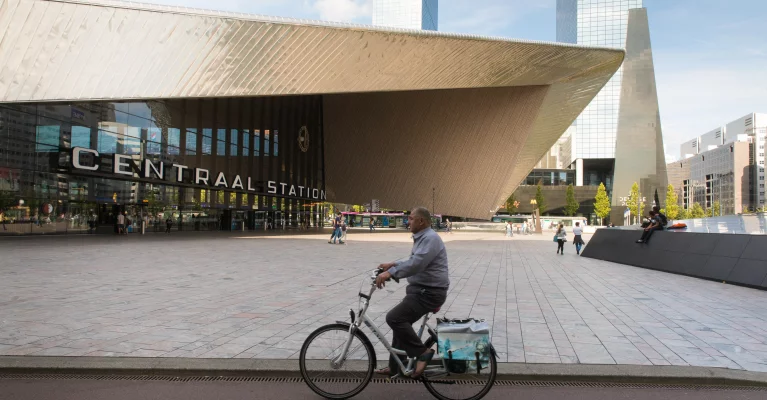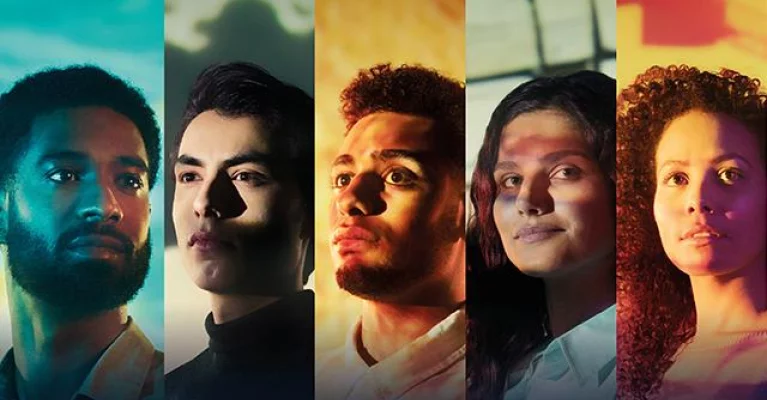 About Rotterdam School of Management, Erasmus University
The University
Welcome to Rotterdam. Our storied city is home to the first Nobel Prize winner in economic sciences as well as the first skyscraper. In Rotterdam, we have a history of innovation that's fueled by the prestigious Erasmus University and its world-renowned business school, Rotterdam School of Management, Erasmus University(RSM).
Erasmus University is known globally for its programmes in medicine, economics, law and business. In addition to RSM, it hosts institutes including the Erasmus School of Economics and the Erasmus MC University Medical Centre.

The Business School
Rotterdam School of Management, Erasmus University (RSM)

Discover the latest business insights from the leading minds that produce them. Learn about people from around the world by sitting right next to them in class. And build meaningful connections from more than 34,000 respected business alumni worldwide. RSM is consistently one of Europe's top-ranked business schools. That's because our students get exactly what they need to move their careers to the global level.

To us, succeeding in business takes more than knowing business principles. It's about having a global perspective, an innovative mindset, a critical eye, and a focus on collaboration and sustainability.

These are time-honored Dutch values that shine through in the people, place, and culture at Rotterdam School of Management. These values have kept our faculty and our MBA graduates ahead of trends, market shifts, and the business landscape for decades. And today, they're driving personal and professional success in Europe and around the world.

So if you want to succeed in business, get to Rotterdam. With an MBA from RSM at Erasmus University, you'll drive your career further than you've ever imagined.

Personal Leadership Development
All of RSM's English-language MBA programes are built on the revolutionary Personal Leadership Development Programme. Based on RSM's groundbreaking research, PLD explores the fundamental drivers of human behavior and teaches you the thought processes behind smart decision-making.

The programmes

International Full-time MBA
Our 12-month international full-time MBA starts in January, and features in-depth analysis of all the issues you'll need for a successful career. Get to know the latest management research from the minds that actually produce it. And along the way, gain functional skills in international finance, consulting, strategy, and marketing to round out your resume.

Part-Time Executive MBA (EMBA)
Our 18-month Part-Time Executive MBA Programme allows you to keep moving forward in your current career while earning the same acclaimed training as our International Full-time MBA programs. Adapted to fit the demanding schedules of working executives like you, this programme offers growth and continued development for effective business professionals, now and in the future.

The Faculty
Outstanding and global faculty
Leaders from business and government
Mentoring by an industry leader
Alumni Mentorship Programme
Programme Presentation
Welcome to Rotterdam. Our storied city is home to the first Nobel Prize winner in economic sciences as well as the first skyscraper. In Rotterdam, we have a history of innovation that's fueled by the prestigious Erasmus University and its world-renowned business school, Rotterdam School of Management, Erasmus University(RSM). Erasmus University is known globally for its programmes in medicine, economics, law and business. In addition to RSM, it hosts institutes including the Erasmus School of Economics and the Erasmus MC University Medical Centre.
Programme Info
Programme Info
Type of Course:
International Full-time MBA programme (1)
Executive MBA (part-time) programme (2)
Global Executive MBA (part-time) programme (3)
Accreditations: AMBA, EQUIS, AACSB
Starting dates:
January 2022 (1)
January 2022 (2)
September 2021 (3)
Length of Course:
12 months (1)
18 months (2)
21 months (3)
Application Deadlines:
(1) You can start working on and submit your MBA application at any time during the year. Interviews and evaluations take place in rounds. Therefore, please submit your application for the Full-time MBA programme starting in January 2022, by one of the dates below:
9 February
6 April
8 June
3 August
5 October
2 November
(2) To join our Executive part-time MBA programme in January 2022, apply online by 1 December 2021.
(3) To join our Global Executive MBA programme in September 2021, apply online by 23 August 2021.
Student Body
Ratio of applicants to places: 4:1
Number of nationalities: 40
Western Europe 20%
Central and Eastern Europe 5%
North America 7%
South America 18%
Asia 19%
South Asia 18%
Africa & Middle East 6%
Australasia 7%
Men: 58%
Women: 42%
Age Range: from 26 to 42
Average Age: 31
Degree Background:
Economics & Business 37%
Engineering 37%
Humanities & Art 9%
Law 3%
Marketing & Sales 1%
Science/Medicine 12%
Other 1%
Length of Work Experience: 7 years
3 years 3%
3-6 years 51%
+6 years 46%
Admission
Three years of Post-graduate Work experience (min.)
TOEFL: optional
Language fluency: English

Costs
Application fees: EUR 100 (Full-time), EUR 100 (EMBA),USD100(OneMBA)
Tuition fees: EUR 54,000 (Full-time); EUR 54,500 (EMBA); EUR 63,500 (Global OneMBA);
Estimate for accommodation/living costs,
insurance: EUR 1500 per month
Close
Read More
Contacts
Contacts
Address: Burgemeester Oudlaan 50
Bayle (J) Building, 3062 PA Rotterdam
The Netherlands
Telephone: +31 10 408 2222
Fax: +31 10 452 9509
Website: www.rsm.nl/mba
Dean: Prof. Ansgar Richter
Dean of Education: Eric Waarts
MBA Marketing & Admissions Director: Brandon Kirby, bkirby@rsm.nl
MBA Marketing & Admissions Assistant-Director: Vasileios Zaravellas, vzaravellas@rsm.nl
MBA Marketing & Admissions managers:
Aki Voudigaris
Marketing & Admissions Manager Full-time MBA
Americas
Carrie Fok
Marketing & Admissions Manager Full-time MBA
Asia & Oceania
cfok@rsm.nl
Sharlene Bell
Marketing & Admissions Manager Full-time MBA
Europe, Middle East, Africa
sbell@rsm.nl
Lida Dimitriou
Marketing & Admissions Manager EMBA/Global Executive OneMBA
ldimitriou@rsm.nl
Close
Read More