Hult International Business School MBA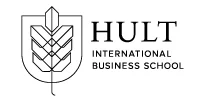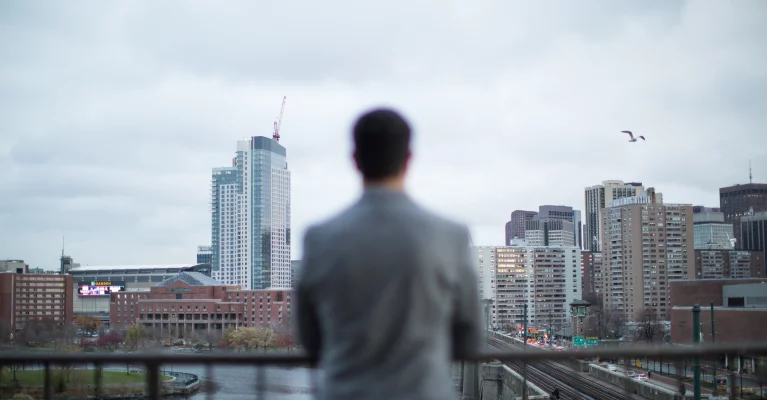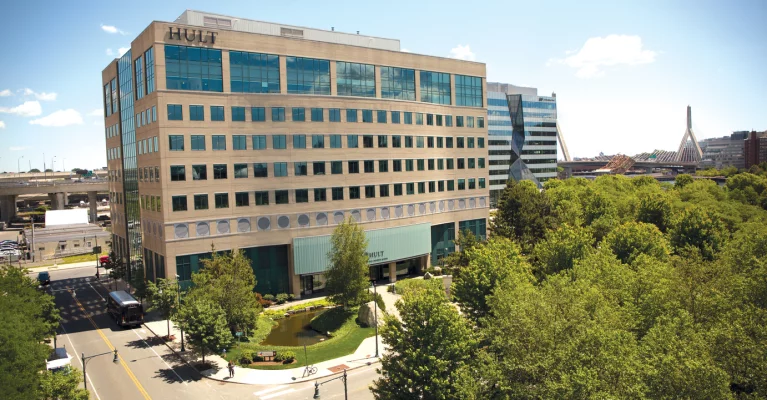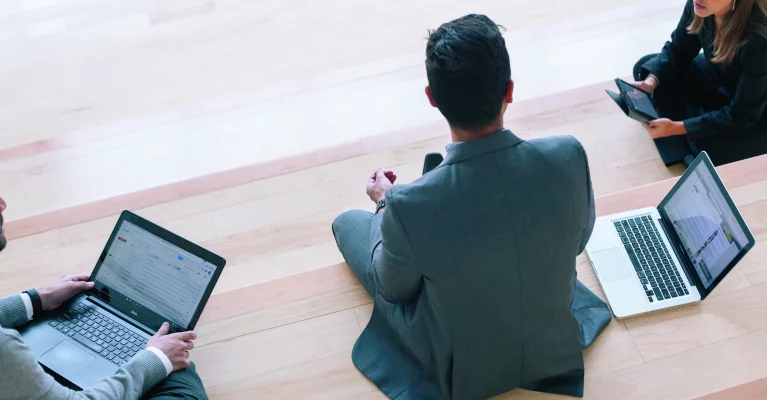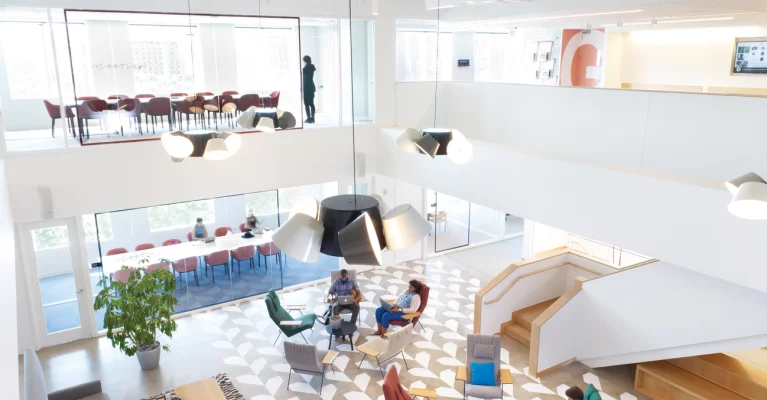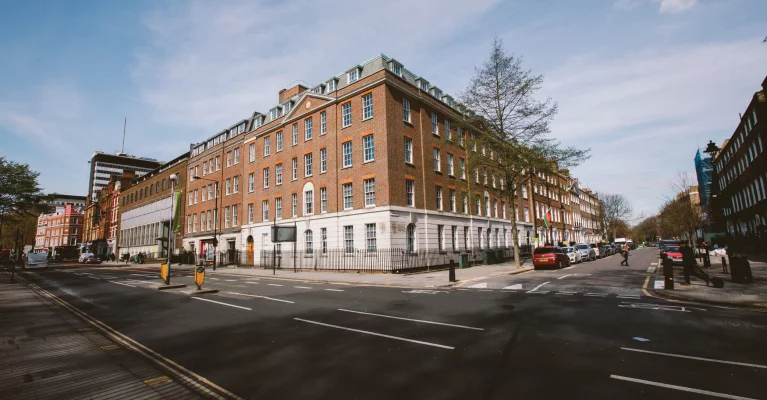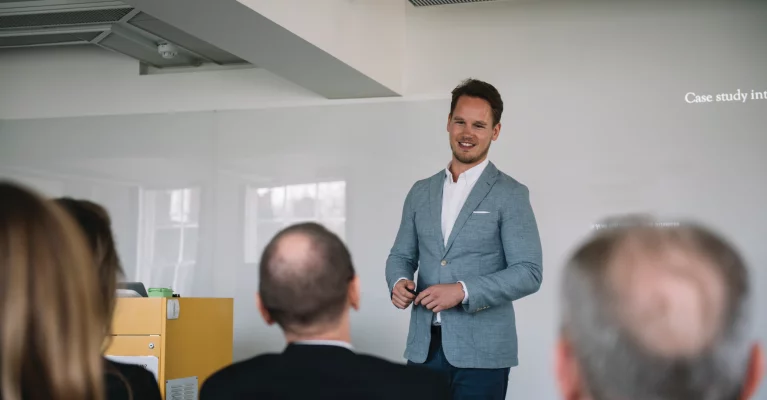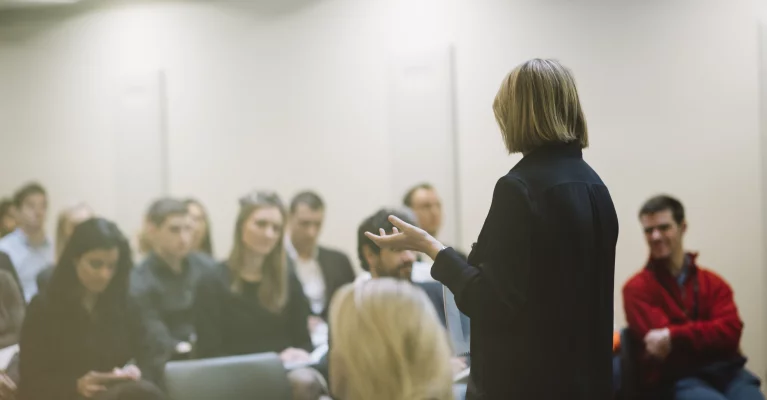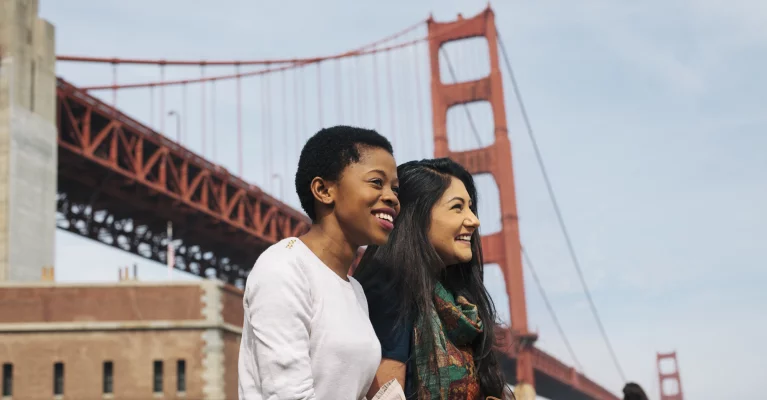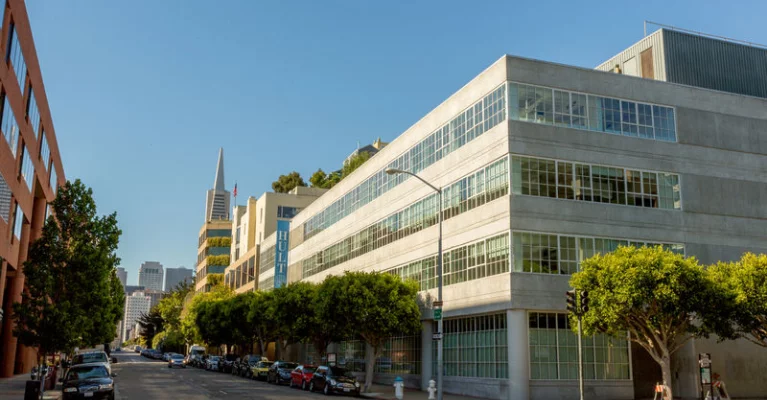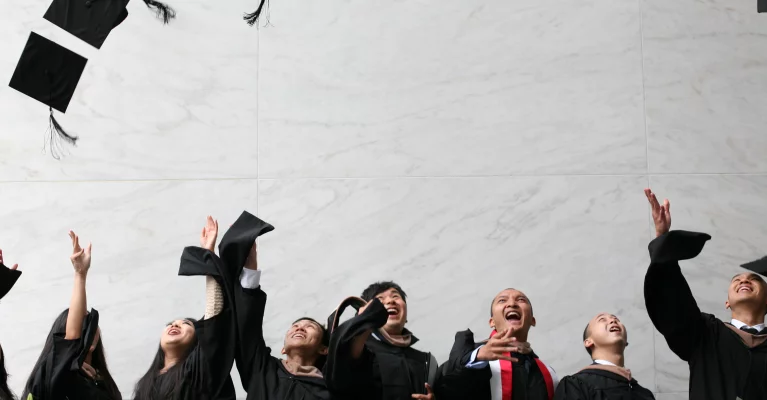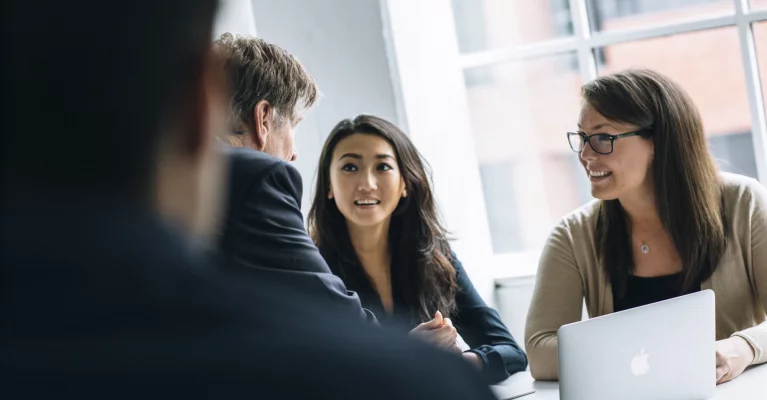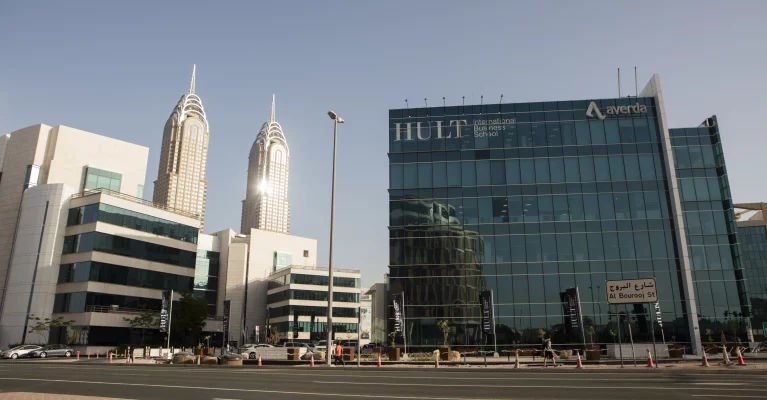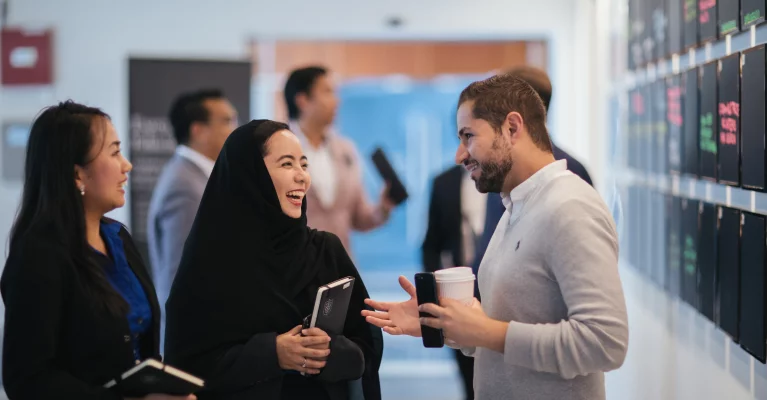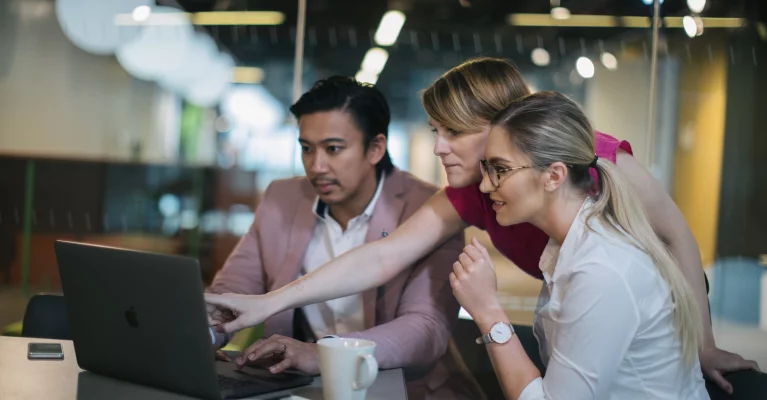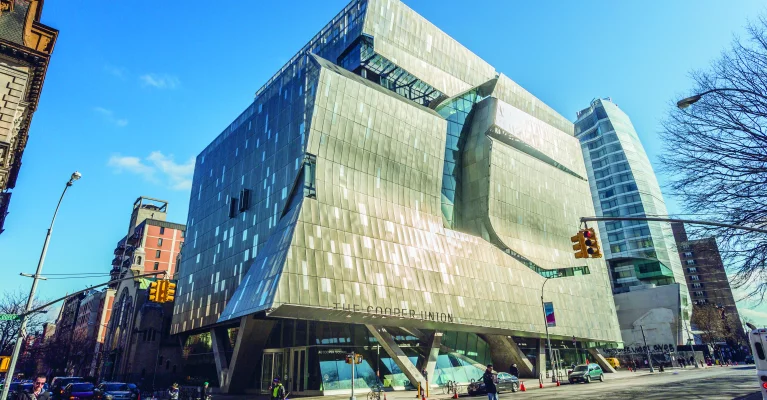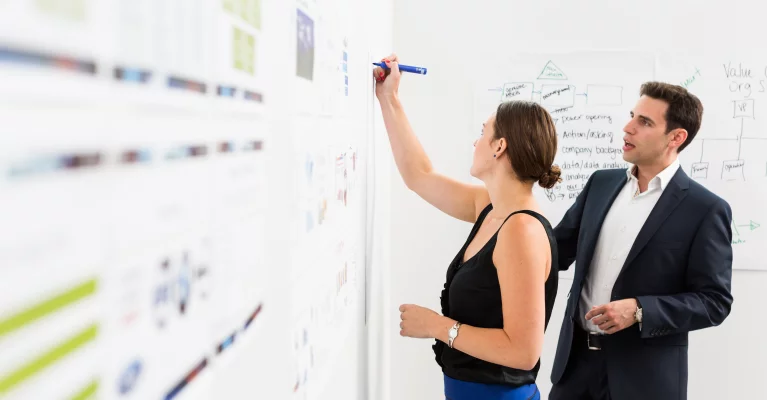 Location: UAE, USA, United Kingdom
About Hult International Business School
We're on a mission to be the world's most relevant business school.
We believe that a business school should give you so much more than a degree. Education is all about transformation. Students want skills that will transform their lives. Employers want graduates that will transform their business. Society wants businesses that will transform the world. Like all change, it starts with action.
By focusing on what our students can do in the real world, rather than the theory they study in classrooms, we prioritize those skills and mindsets that are most relevant to bringing about change right now—in the careers of the individual, the businesses they work in, and the society they live in. This belief in learning by doing goes beyond an educational philosophy; it is the guiding force behind every program we provide, every course we create, every class we run.
Those made to do come to Hult from all over the world in order to:
Do Challenges
Creative problem-solving and collaboration are essential to personal and professional success. Our students continually practice what they'll be doing in the workplace so they build a relevant skillset that enables them to take on any challenge they may face after graduation. It's this—combined with their can-do attitude, natural curiosity, and international outlook—that makes our graduates so in demand with employers all over the world.
Do Global
Succeeding in international business is all about cross-cultural understanding. Immersed in a melting pot of 150 nationalities across a global campus network, Hult graduates don't just thrive in an international environment, they know how to leverage it to get results. Our students build a global network by collaborating with classmates from around the world—potential partners, investors, and contacts are everywhere. We specialize in helping international students find international jobs. Class of 2021 Hult graduates were hired at 326 different companies across 40 countries.
Do Growth
We aim to help students be the best version of themselves and become the resilient, self-aware, ethical leaders the future needs. So that they can continue to improve not only their own lives but the business community and society as a whole. Change never stops and neither should learning. Whether our graduate's goals change, or their industry does, our lifelong learning options enable them to come back to Hult every year for the rest of their career in order to stay up to date and relevant—always.
Accreditation
Hult is recognized by business education's three most prestigious international accrediting bodies: The Association to Advance Collegiate Schools of Business (AACSB International), Association of MBAs (AMBA), and EQUIS (The European Quality Improvement System).
Programme Presentation
More than a non-profit business school, Hult is a dynamic multicultural community that educates, inspires, and connects some of the world's most forward-thinking business talent. We flip the traditional approach to education by using learning-by-doing experiences to transform students' skillset, from the moment they join us, into that of an exceptional businessperson, from the moment they graduate.
Programme Info
MBAs for Those Made to Do
Hult's MBA programs have been designed to develop the skills most in-demand with employers worldwide. So you'll graduate with the practical skills, applicable knowledge, and effective mindsets to transform your life and career.
Do your MBA your way
Ready to immerse yourself in the global campus experience? Or prefer to get ahead from home? Seeking a full-time degree or looking for a part-time option? All our MBA programs follow the same dynamic structure and content, but how you study them is up to you.
Global One-Year MBA: full-time, one year, 100% on campus, five locations worldwide
Executive MBA: part-time, two years, 100% on campus, five locations worldwide
Global Online MBA: part-time, two years, a mix of live online sessions and self-paced online courses, optional on-campus courses
Close
Read More
Student Body
Student Body
Fresh perspectives, unique experiences, varied skillsets; the value diversity brings to business is a game changer. It drives innovation, strengthens strategy, and brings dynamism to the workplace. As employers look to diversify their workforce, they're also in need of people who can navigate the challenges of working with teammates of multiple different cultures and backgrounds. At Hult, this becomes second nature. Immersed in a melting pot of 150 nationalities, every classmate is a new learning opportunity. With every team project, class debate, and lunchtime chat, Hult students learn to turn difference into strength and unite toward a common goal.
Hult graduates don't just thrive in an international environment, they know how to leverage it to get results.
16-67: the age range of students
95% of students study at a campus outside their home country
2.32: the average number of languages per person
121: the total number of languages spoken across all our campuses
11.5% of students have dual nationalities
150 nationalities and counting
Close
Read More
Admission Requirements
Admission
At Hult, we want to understand who you are and what drives you. We're looking for students who'll make an impact—not just in business, but in the world. Students who demonstrate academic achievement, passion, curiosity, leadership potential, and drive. With that in mind, we take a comprehensive approach to reviewing all information submitted with every application.
Entry Requirements
Bachelor's degree or equivalent
Three or more years' work experience
Proof of proficiency in English (TOEFL/IELTS)
Students on the Global One-Year MBA are required to speak two languages at a working level by the time they graduate (English plus one other) and must provide evidence prior to graduation
Apply now, and one of our enrollment advisors will be in touch to support you through the process.
Application Process
Your Hult journey is unique and will be personalized to you. This starts the day you get in touch with us and continues through graduation—and beyond. You'll have a dedicated enrollment advisor to guide you and your family through the application process. They'll advise you on finances, scholarships, campus locations, and how to apply. You'll also have a visa coordinator who'll work closely with you to ensure your safe arrival to campus. Our team of international education specialists is here to ensure your preparation for college is as smooth and stress-free as possible.
Close
Read More
Costs
2023-24 Costs
Full-time, on-campus Global One-Year MBA program fee:
Boston: 85,000 USD
San Francisco: 85,000 USD
London: 64,000 GBP
Dubai: 295,000 AED
Part-time, on-campus Executive MBA program fee:
London: 59,800 GBP
Dubai: 329,000 AED
Part-time, online MBA program fee:
Global Online MBA: 39,000 USD
You can find a full breakdown of fees and expenses for the upcoming academic year on our website.
Close
Read More