Beedie School of Business at Simon Fraser University MBA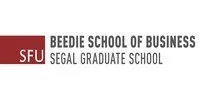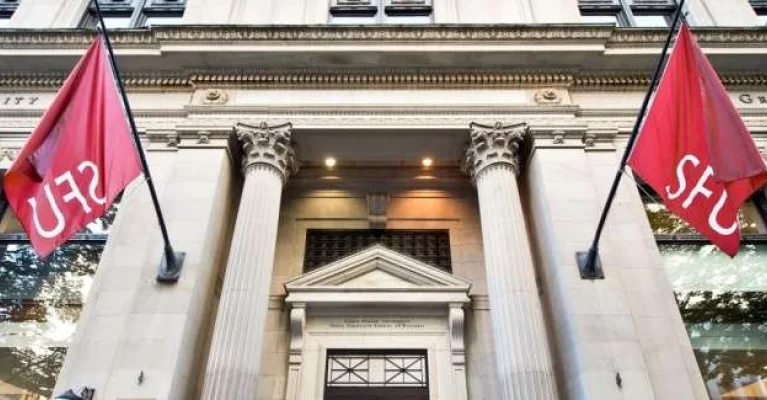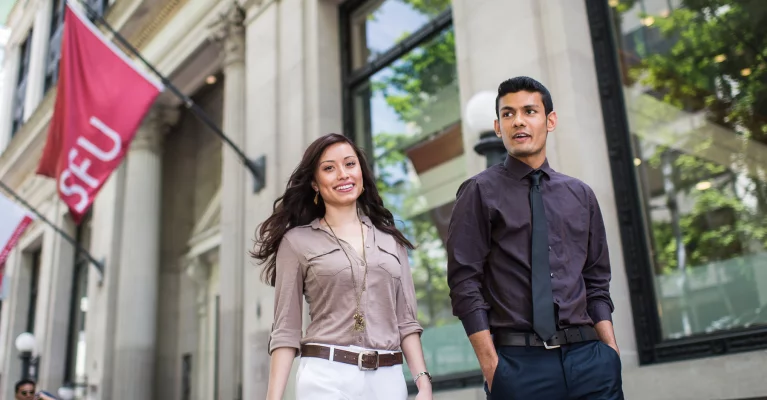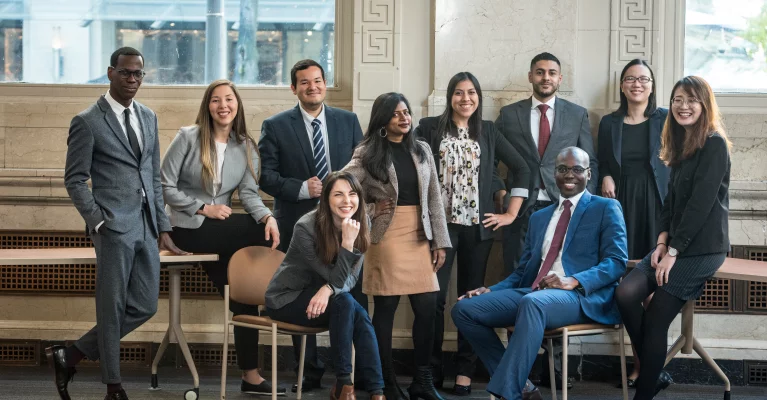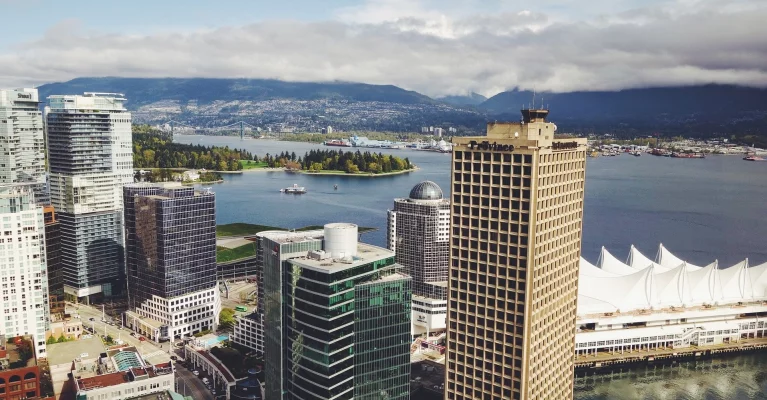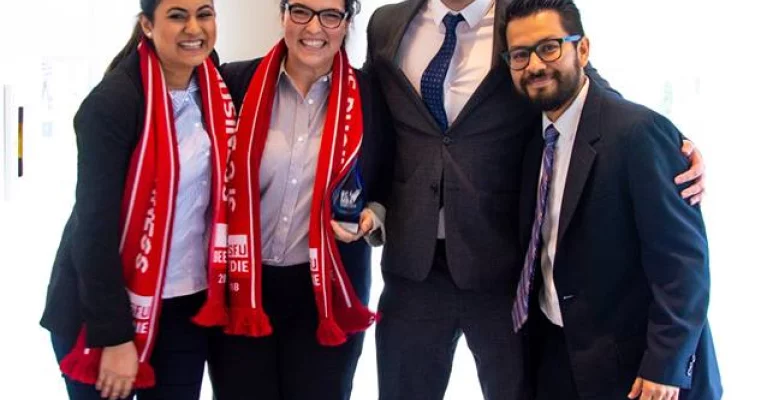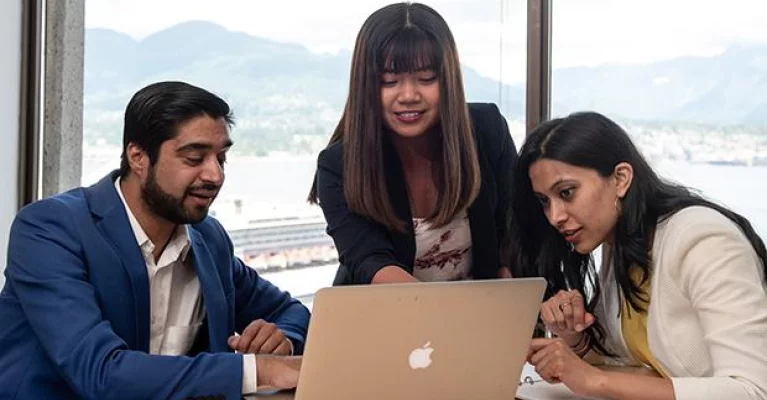 About Beedie School of Business at Simon Fraser University
Full-Time MBA in Vancouver
Cohort learning is an integral part of the SFU Beedie MBA. With a typical class of just 50 students, the learning experience is as inclusive and interactive as it gets. You'll have the freedom and space to explore your interests, discover your strengths and take risks in a collegial, supportive environment. Your classmates will become lifelong friends and invaluable business connections.
As you move through the 12-month academic component, expect to become immersed in deep, thought-probing questions and extensive study. Instead of memorizing textbooks and taking standardized tests, you'll learn through interactive and experiential learning methods, exploring relevant topics such as strategy, sustainability, new ventures and international business. And it all takes place in the centre of Vancouver Canada's diverse, vibrant, and entrepreneurial business community.
At the end of the program, you can choose between undertaking a paid 4-month internship, starting your own new venture, or moving straight into a permanent position.
Programme Presentation
Simon Fraser University's Beedie School of Business has a heritage of innovation. We are among the top 1% of business schools worldwide with dual accreditation by AACSB and EQUIS, and ranked in the top 5 schools to study business in Canada by Maclean's Magazine in 2020. Today, SFU Beedie has more than 25,000 alumni in 83 countries. SFU Beedie's full time graduate programs are delivered through the Segal Graduate School campus in downtown Vancouver, Canada.
Programme Info
Programme Information
Type of Programme: MBA
Accreditations: AACSB, EQUIS, PRME
Rankings: Ranked in the top 5 schools to study business in Canada by Maclean's Magazine in 2020
Programme Format: 12-month full-time academic program, followed by a paid 4-month. Focus on experiential learning, environmental sustainability and social responsibility, technology and innovation, cross-cultural management, and entrepreneurship
Application Deadlines:
Round 1: November 26th, 2021
Round 2: January 28th 2022
Round 3: March 25th, 2022
Round 4: May 27, 2022 (Final round for international students)
Round 5: June 17, 2022 (Final round for domestic students)
Starting Date: Early September
Exchange Programme: 2-week international applied project
Percentage employed within 3 months of graduation: 92% (5 year average, 2016-2020)
Percentage of salary increase after graduation: 31%
Close
Read More
Student Body
Student Body
Admission rate (ratio of applicants vs. admitted students): 8:1
Male female ratio: 48% male / 52% female
Age range: 24 - 45
Average age: 29
Average work experience: 5 years
Average GMAT: 620
Average CGPA: 3.5
Degree background: Technology, Marketing, Engineering, Finance, Arts,
Science, Government, Health Care, Law, Education, Retail,
Manufacturing, Operations, Consulting, Entrepreneurship,
Hospitality, Not-for-Profit
International students: 55%
Sample Countries of Origin
Canada, India, China, USA, Mexico, Iran, Brazil, Pakistan,
Lebanon, Colombia, Russia, Vietnam, Peru, Indonesia,
Korea, Netherlands, Philippines, Singapore, Sweden,
Nigeria, Egypt, Ghana, El Salvador, United Arab Emirates,
Kazakhstan, Germany, UK, Australia
Close
Read More
Admission Requirements
Admission Requirements
University degree: A four-year Bachelor's degree or recognized equivalent
GMAT (minimum): 550
English tests: TOEFL 93 (min 20 in each category); IELTS 7.0 (min of 6.5 in each category)
References: Two
Minimum length of work experience: 2 years post-graduate
Close
Costs
Costs
Application fees: $90 CAD Domestic, $125 CAD International
TUITION
Domestic Tuition: $42,135 CAD
International Tuition: $55,825 CAD
SCHOLARSHIPS
All students admitted to the Full time MBA program are
automatically considered for all available scholarships. We
offer a wide variety of merit based scholarships and awards,
many of which recognize outstanding achievements in
a range of fields. There is no need to submit a separate
application for scholarship consideration. Decisions are
made by the Admissions Committee on a holistic basis
taking into account the overall strength of your application
in conjunction with scholarship eligibility criteria.
• Up to half of our students in each incoming full time
MBA cohort typically receives a scholarship or award
upon admission to the program.
• Specific awards in wide array of categories including
general academic achievement, international business,
entrepreneurship, women's leadership, resource
management and volunteerism.
Close
Read More