London Business School MBA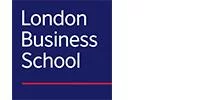 Location: UAE, United Kingdom
About London Business School
At London Business School, we strive to have a profound impact on the way the world does business, and the way business impacts the world. Our communal spirit creates an environment where we support and inspire, helping our people achieve their fullest potential.
We challenge how things are done and we teach our students to constantly question and innovate. We believe in providing our students with the most diverse, world-class and rewarding business education in the world.
Over four decades, our graduates have increased tenfold and our executive programme participants twenty-fold. One thousand alumni have become more than 42,000, with 113 alumni clubs stretching across every continent.
Programme Presentation
Where minds come alive. London Business School is one of the world's leading business schools, redefining business practice and transforming careers across the globe. Through diverse perspectives, evidence-based research and premium learning experiences we encourage our community to challenge the status quo, to outthink challenges and to free up people to define their own success, in a truly unique academic environment.
Programme Info
Programme Info
Key details
Duration: 15, 18 or 21 months
Next start: 17 Aug 2020
Format: Full-time
Working experience: 3-15 years (For individuals who are looking to make a vertical shift in their career path, change industry or job function, or develop an entrepreneurial toolkit)
Fees: TBC (2019 intake fees: £82,000)
Student Association fee: £240
Location: London
Are you a high-potential individual with more than two years of work experience, looking for a significant career change? Then our MBA is the perfect springboard for you. Whether you're moving industry, fast-tracking your career or excelling as an entrepreneur, our academically rigorous programme will enable you to take your career to the next level. Join our MBA and surround yourself with diverse, determined and ambitious people.
There are 63 nationalities in our current MBA class. We have 44,000+ alumni across 150 countries and faculty from 30+ countries. With an international student population of around 90%, the statistics from our most recent MBA class speak for themselves. We offer one of the most dynamic, multinational and culturally-mobile MBA programmes in the world
With 93% of our MBA2017 class accepting a job offer within three months of graduation, it's clear that our MBA can have a substantial impact on your career. Our graduates secure employment across a range of different functions and industries, including technology, healthcare, private equity and venture capital, consulting and energy. We'll support you in your career development with one-to-one, group and online skills training, strong recruiter relationships and cutting-edge labour market insight. The immersive nature of our MBA programme will help you build new skill sets and enhance existing expertise, while on and off campus networking and recruiting events help you connect with the world's leading organisations.
We offer the world's most flexible MBA. Customise your programme to meet your individual needs and in line with your career plans. Choose classes from our Tailored Core, deepening your knowledge or expanding into a new area of interest. Choose to complete the programme in 15, 18 or 21 months, take part in a Global Business Experience and apply to enrich your studies on international exchange at one of our partner schools. During the summer months, you may select one of two options – internships, or the Entrepreneurship Summer School. Then, take time in your second year to explore more internships, broadening your network and putting new skills to work whilst studying from a range of over 70+ electives.
Underpinned by a dedicated commitment to academic excellence, our MBA is rigorous and designed to promote maximum career impact. The School's reputation for research is second to none, and our acclaimed professors offer outstanding thought-leadership on a programme that is consistently ranked as one of the best in the world.
Benefit from our rich London network through your experience in lectures, study groups and sustained project opportunities. Apply your learning on a daily basis, deliver results with impact in a fast-changing business environment, and build global connections to last a lifetime
Close
Read More
Student Body
MBA Class Profile
Number of students: 497
Nationalities represented: 66
International students: 68%
Female students: 38%
Work experience: 5 years average (range: 2-15 years)
GMAT: Average score 700
Average age: 29 years (range: 23-38 years)
Close
Admission Requirements
Admission
Management experience, good undergraduate degree or equivalent qualification (if you do not have a degree, we may still consider your application if you have worked in a position with a high level of responsibility), leadership potential, career progression.
Good GMAT or EA score (in exceptional cases, the GMAT or GRE can be waived. We will consider GMAT waivers for candidates whose work experience, professional status or prior degree/training indicates a high level of analytical or quantitative ability. Please note that GMAT waivers are rare, and are only given to candidates with a suitable level of seniority),
Proof of English Language ability
Round 2
Application deadline: 03 January 2020
Interview decision sent on: 06 February 2020
Interview period: mid-February to early March 2020
Final admission decision sent on: 31 March 2020
Round 3
Application deadline: 05 March 2020
Interview decision sent on: 07 April 2020
Interview period: mid-April to early May 2020
Final admission decision sent on: 21 May 2020
Round 4
Application deadline: 22 April 2020
Interview decision sent on: 14 May 2020
Interview period: mid to end May 2020
Final admission decision sent on: 18 June 2020
Close
Read More
Costs
Costs
Tuition fees for the 2020 intake will be confirmed in late 2019. Tuition fees for the 2019 intake were £82,000. In addition to the School fees, there is a Student Association Fee of £240 that covers the Student Association (SA) subscription, enabling students to participate in our vibrant community.
Close
Read More
Contacts
Contact us: Tel: +44 (0)20 7000 7511
Email: mba@london.edu or masters@london.edu
Address: London Business School, Sussex PLace, London, NW1 4SA, United Kingdom
Close