John Molson School of Business - Concordia University MBA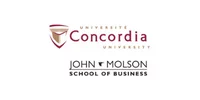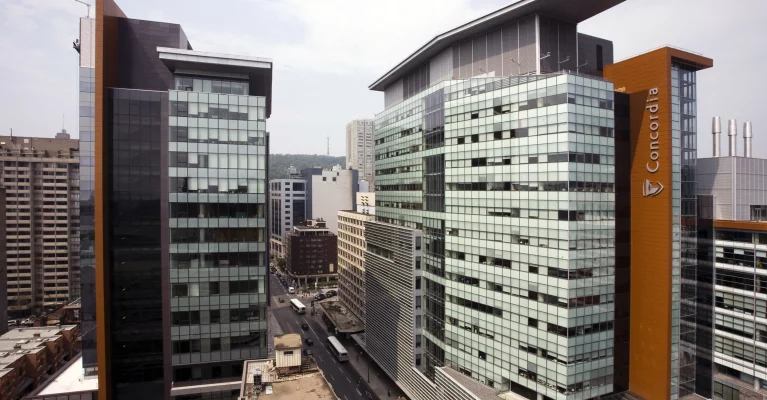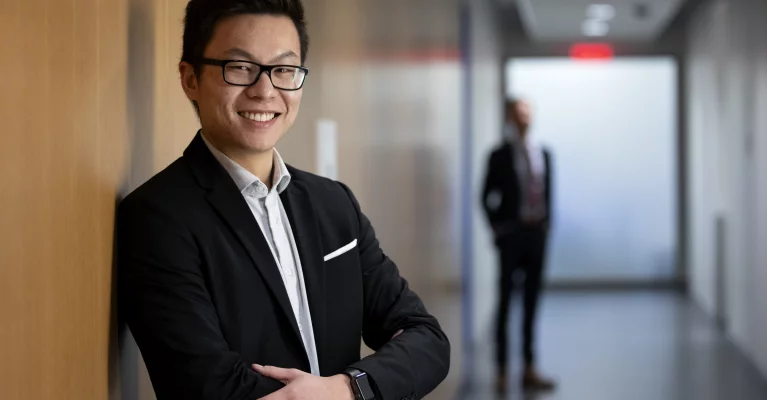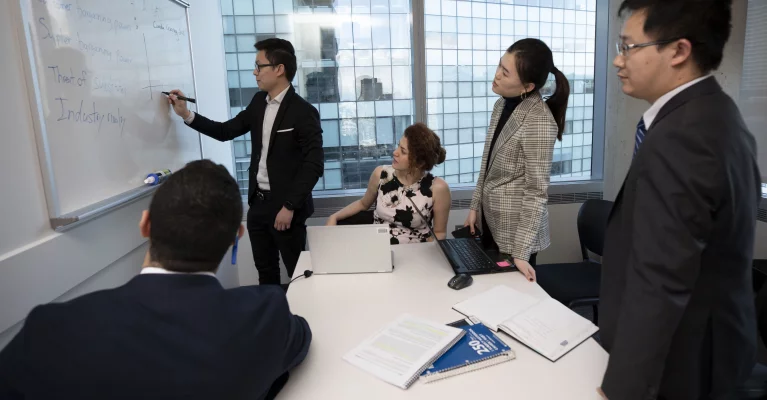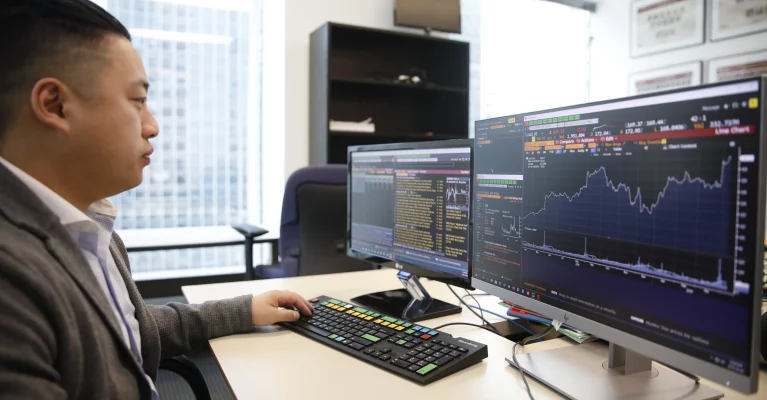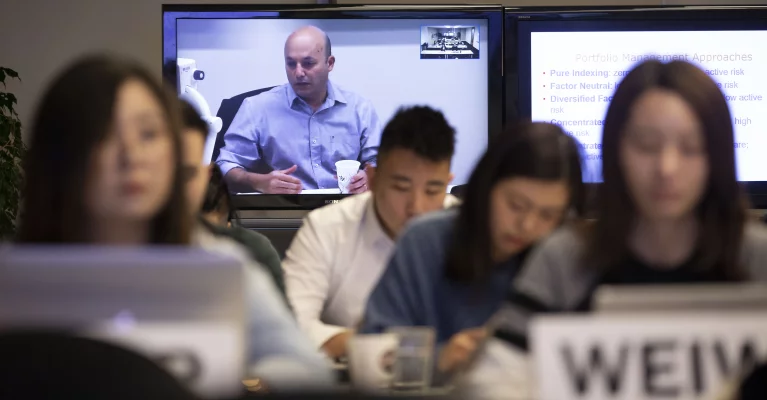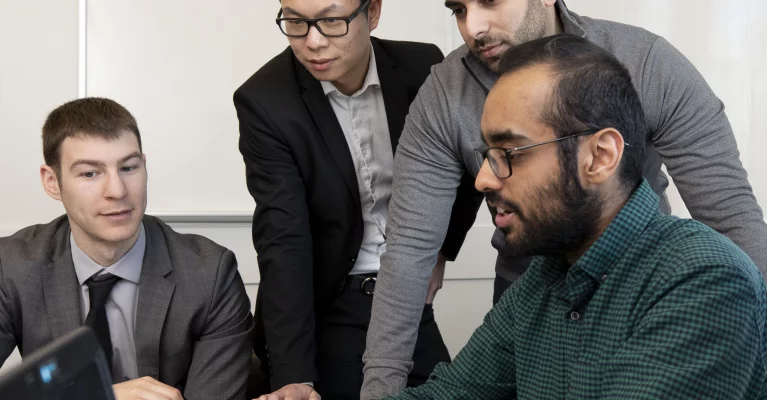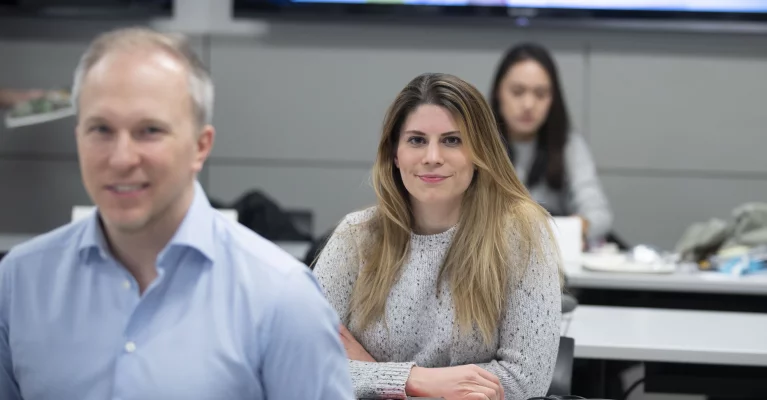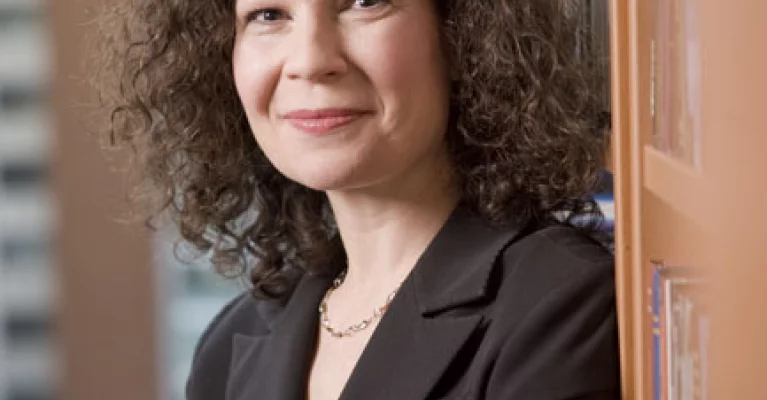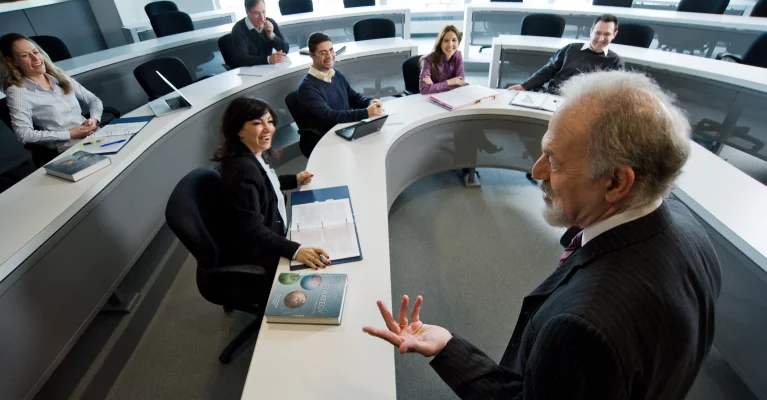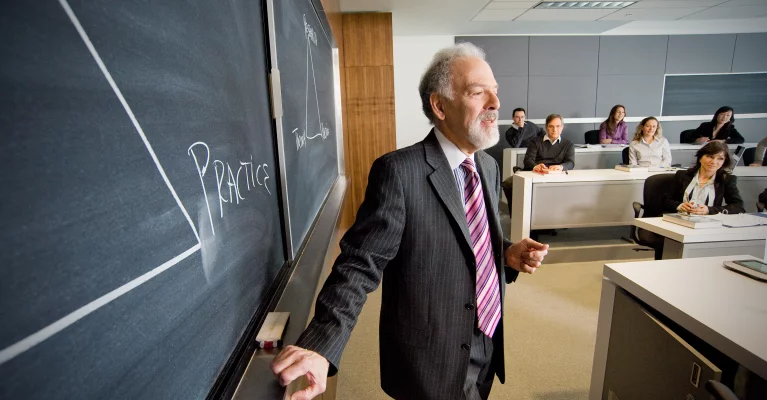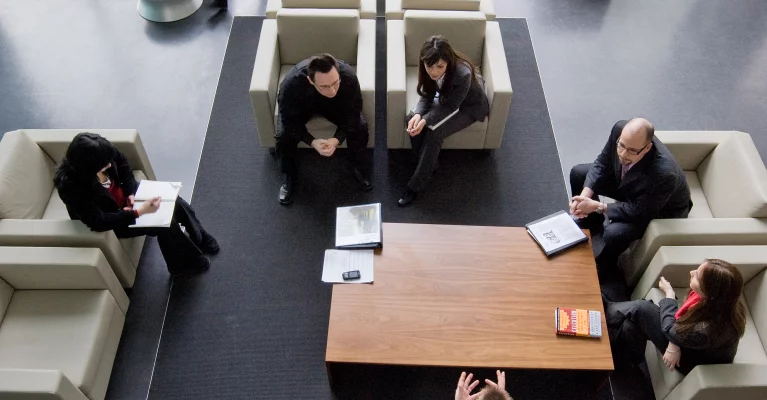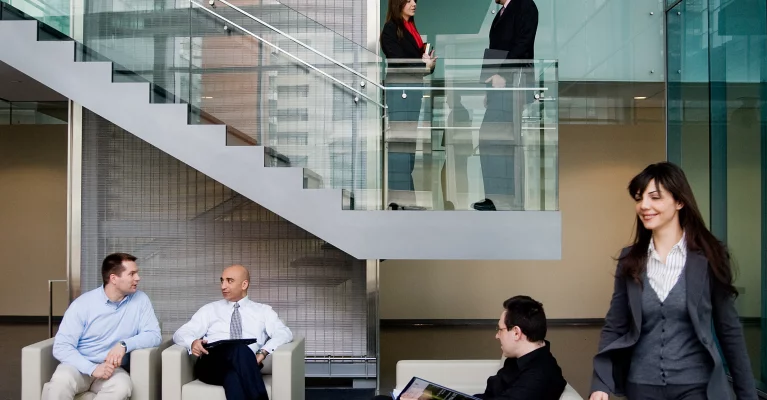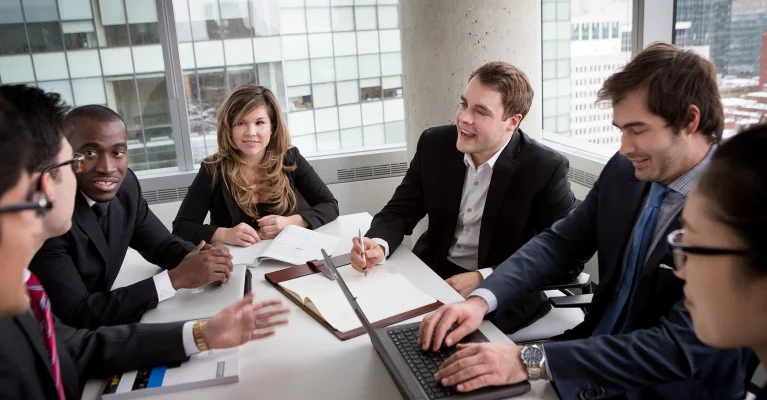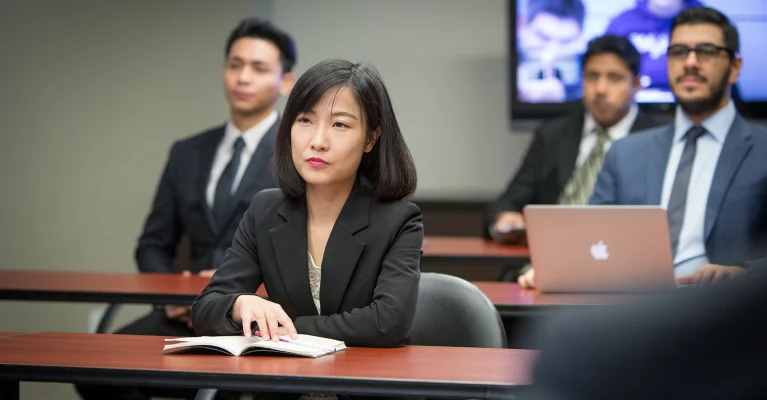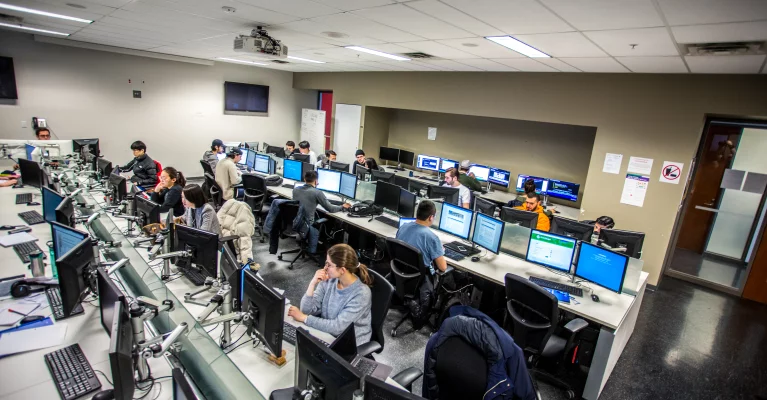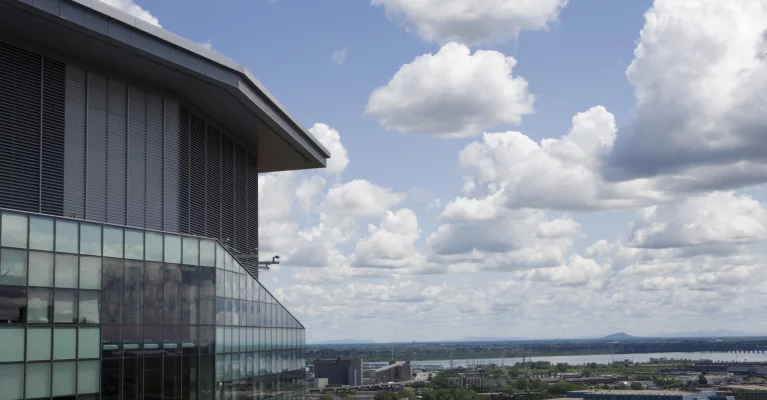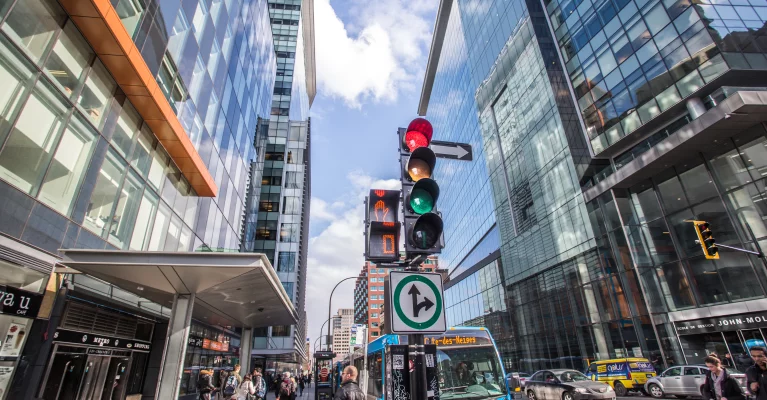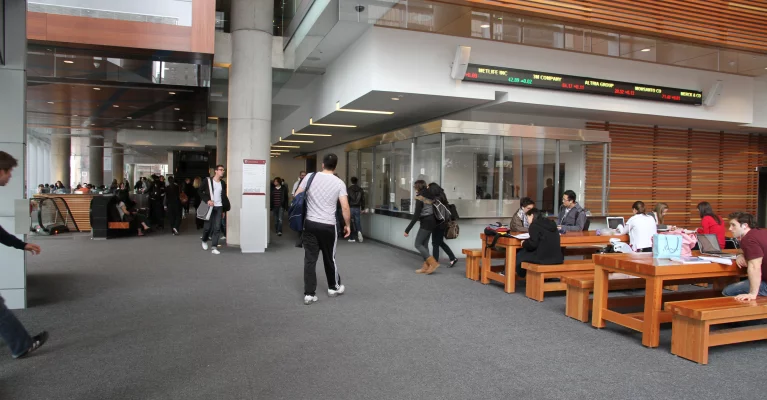 About John Molson School of Business - Concordia University
No matter where you are in your career, we've got a program to suit your needs.
The John Molson School of Business has maintained its AACSB International accreditation which represents the highest standard of achievement for business schools, worldwide and was granted Leadership in Energy and Environmental Design (LEED) Silver certification status by the Canada Green Building Council.
Who We are
Concordia University's John Molson School of Business is a world-class business school that offers an approachable and collaborative atmosphere. It is led by accessible and engaged faculty members, committed to academic excellence in teaching and research, who exchange ideas with dynamic students to shape the business world of the future and to contribute to society in a meaningful way. Our fascinating history has shaped our values, strengths and vision for the future. The product of a merger between two key educational institutions, we remain deeply rooted in the Montreal community and committed to the ideals of its founders.

Make your MBA mark in three different ways:
At the John Molson School of Business, students can choose one of three paths for their MBA journey.
The Full-Time and Part-Time MBA programs address issues of a global economy through an interdisciplinary general management perspective. The MBA in Investment Management enables students to work towards both the MBA and the CFA charter designations simultaneously while building their network in Canada's two financial hubs, Montreal and Toronto. The Executive MBA program is for leaders with extensive work experience who are committed to their academic, personal and professional development. All three programs offer convenient scheduling that allow candidates to continue working while studying. Our experiential and case-based programs prepare our diverse students for success in a competitive job market, demonstrated by our 97% placement rate within 3 months of graduation.
Programme Presentation
Located in the vibrant heart of downtown Montreal, Concordia University's John Molson School of Business is one of the leading business schools in Canada. We provide students with a collaborative, intellectual learning climate that prepares them to excel in the business world. Flexible scheduling options allow students to tailor the program to meet their needs, and a wide range of offerings allow students to personalize their degree further: Co-op education, internships, international exchange programs, community service initiatives and case competitions, amongst others. AACSB-accredited since 1997, the John Molson School of Business' internationally-renowned faculty members are constantly pushing the boundaries of business research and case-based learning. The school's state-of-the-art facilities are housed in the LEED silver-certified Molson Building, the dynamic green centre of Concordia University's downtown campus.
Programme Info
Master of Business Administration (full-time & part-time MBA)
Practical. Flexible. Experiential.
Study full-time or part-time and develop the big-picture business thinking that employers want. This 45-credit offering by the John Molson School of Business is the school's flagship program which has been consistently recognized in international rankings and stands out with its impressive 97% placement rate within 3 months of graduation.
Program details
2 admissions per year: September and January
Complete the program on a full-time or part-time basis
Classes offered in mornings, afternoons, evenings, and some also on the weekend
Learn and gain MBA credits beyond the traditional classroom (co-op, experiental electives, international exchange, etc.)
Choose a specialization via a personal choice of electives or suggested cross-disciplinary themes (ie: Business analytics, Entrepreneurship and family firms, People and organizations, Consulting and strategy, Globalization)
Network and connect with both full-time and part-time students, faculty and the local business community
John Molson Executive MBA
Become a Complete Executive.
The John Molson Executive MBA program produces leaders who flourish in times of ambiguity and fast-paced change. Quebec's first Executive MBA, our program is rooted in real-world experience with a focus on business fundamentals, innovation, global integration and change for the future. We strive to develop leaders who are committed to continuous learning, their personal and professional development and making a positive contribution to their communities.
Program details
September admission
We have created the unique Leadership Effectiveness and Development (LEAD) Coaching program to support John Molson EMBA students in developing their leadership potential
JMSB Executives Connect module exposes students to business leaders and experts who are shaping the business world today
Classes are held once a week on alternate Fridays and Saturdays
The four-term program is completed over a 20-month period
Our seven-day international study trip takes place in May, at the end of the second term. Meals and refreshments are provided
MBA in Investment Management in Toronto & Montreal
Get the skills you need to break into the Investment Management industry. Earn the MBA that will take your career to the next level.
Offered through Concordia's Goodman Institute of Investment Management, this program's combined curriculum permits students to study towards two world-recognized designations simultaneously while building their network in Canada's two financial hubs Montreal and Toronto. Our students have CFA Level 1 pass rates that consistently double the worldwide rate. We are the world's only MBA program that fully integrates the Chartered Financial Analyst® (CFA) Body of Knowledge™ into its curriculum
Program details
September admission
Classes are held Wednesday evenings and all day Saturdays
Classes are offered both in the heart of Toronto's financial district and in downtown Montreal.
Classes are held concurrently using state of the art video conferencing technology.
Professors lecture in person on alternate weeks
Our class sizes are limited to a maximum of 30 students per city.
Close
Read More
Student Body
MBA Program profile
Average age: 29
Average work experience: 5 years
Average GMAT score: 640
Average GPA: 3.37
Percentage of women students: 35%
Percentage of international students: 40%
Percentage of grads employed 3 months after graduation: 97%
Close
Admission Requirements
Admission
We look for students with real-world work experience, solid academic credentials (GPA of 3.0 or higher), a strong GMAT score, clear career objectives, strong intellectual ability with leadership potential, superior interpersonal and communication skills, motivation, maturity, and a commitment to excellence. Additional criteria, such as a record of active community involvement (although not required), may also be taken into consideration. Click below for detailed admission criteria for each program.
Close
Read More
Costs
Tuition & aid
The John Molson School of Business' full-time & part-time MBA is the most affordable of all AACSB-accredited schools in North America because our program is highly subsidized by the Quebec government. In addition, the cost of living in Montreal is significantly lower than in most other large North American cities. Fees are subject to change and are in Canadian Dollars.
Full-time students
Canadian, Quebec residents: $6,900*

Canadian, non-Quebec: $15,600*

International students: $48,000
Part-time students
Canadian, Quebec residents: $7,200*

Canadian, non-Quebec: $15,900*

International students N/A
*Approximate total program costs Visit Concordia's tuition & fee calculator→ At Step 5, enter a total of 45 credits
All-inclusive tuition fees are $75,000 for two years and they cover all you will need during your graduate business education with us;
All your textbooks, reading material, and class binders
Deluxe EMBA briefcase
Breakfast, lunch, and refreshments on class days
All costs related to the Healthy Executive module (link Healthy Executive to the appropriate section), including PERFORM Centre membership
All costs related to the LEAD Coaching module (link to module) including individual coaching by trained certified professional coaches
24/7 access to study rooms and computer lab
Special administrative support
All social functions (e.g., cocktails, outings, etc.)
International study trip (including airfare, lodging and 90% of your meals and social functions while on the trip)
Fees can be paid in three ways:
Up front, in a single payment
In two equal instalments of $37,500 at the start of each academic year
In monthly payments over each academic year (September to April)
Our all-inclusive annual tuition fee is $24,000 (Canadian resident) / $29,000 (international) payable on September 15 of each year.
This fee includes:
All MBA courses

CFA preparatory week and study material (one per year)

Special activities, which may include:
- Interview skills workshops
- Career networking services
- Exam writing skills workshop
- Industry speaker series

CFA Institute-approved calculator

Other activities
*Please note: This fee does not include CFA membership or CFA exam fees.

Close
Read More