Loyola University Chicago MBA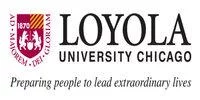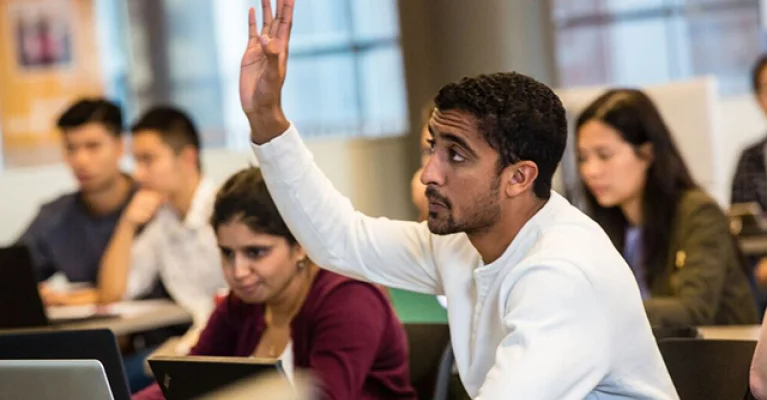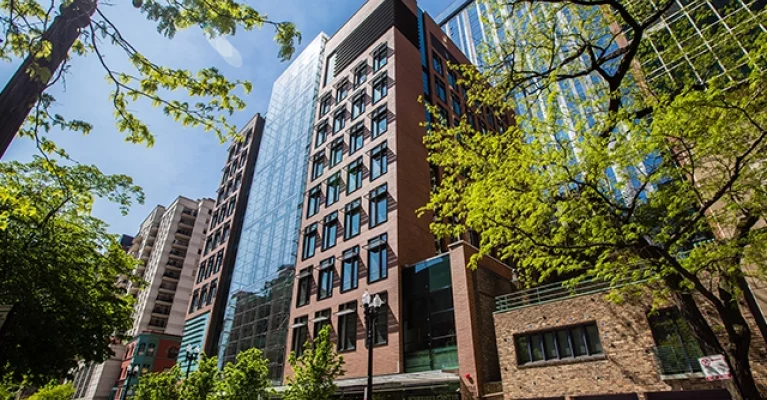 About Loyola University Chicago
Loyola University Chicago's Quinlan School of Business offers top-ranked MBA and MS programs for motivated professionals seeking to advance their business careers. We offer a broad range of degree programs, specializations, and graduate certificates.

All courses focus on real-world, hands-on business issues in a global context. Students apply theory learned in the classroom to current business problems, often in partnership with organizations in Chicago, across the USA, and internationally. Throughout their studies, students have the opportunity to tailor their curriculum to their professional aspirations.

On-campus classes take place at the Schreiber Center, located less than a mile from Chicago's Loop and two blocks from the Magnificent Mile. The school is perfectly located to take advantage of world-class access to major markets and a thriving urban metropolis.

Graduates of the Quinlan School of Business join an impressive network of successful alumni in Chicago, the USA, and around the world.

Quinlan offers the following degree and certificate programs:
Accountancy (MS)
Business Administration (MBA)
Business Data Analytics (Certificate)
Business Data Analytics (MS)
Business Ethics (Certificate)
Executive MBA
Finance (MS)
Health Care Management (MBA)
Human Resources (MS)
Human Resources and Employment Relations (Certificate)
Information Systems and Analytics (MS)
Marketing (MS)
Supply Chain Fundamentals (Certificate)
Supply Chain Management (MS)
Loyola also offers several dual degree programs that allow students to earn an MBA and an MS at the same time.
Programme Presentation
Loyola University Chicago's Quinlan School of Business educates responsible leaders who strengthen our global business system. We draw on the resources of our world-class location in the heart of Chicago, just off Michigan Avenue, and of our industry-leading faculty to offer a nationally-ranked business education.
Programme Info
Programme Info
Program Format: Evening/Weekend courses
Length of Program: 1-2 years
Program Structure: 10-week terms with classes meeting once a week. Course structure is a mix of lecture, case studies, and real-world projects.
Starting Dates: late August, late February
Minimum years of work experience needed: 0
Application deadlines: July 15; January 15
Courses conducted in: English
Accreditation(s): AACSB, Higher Learning Commision
Ranking(s): Among top 3 in Chicago and No. 67 in nation, according to U.S. News & World Report, 2023.
Close
Read More
Student Body
Student Body

Female/Male students: 51% female/49% male
Age Range: 22-40
Average Age: 26
Degree Background: 50% business
Average Work Experience: 6 years
Executive MBA:
Average Age: 37
Length of Work Experience: 15
Academic Background: 50% business
Close
Admission Requirements
Admission
MBA
Required:
- Official transcripts from undergraduate institution (must have completed a bachelor's degree by U.S. standards)
- Course-by-course transcript evaluation from a NACES evaluator
- English proficiency score: TOEFL-90; IELTS-6.5; PTE-61; Duolingo 115
Optional:
- Letter of recommendation
- Statement of purpose
- GMAT/GRE score (currently waived until further notice)


Executive MBA and MBA in Healthcare Management
Required:
- Official transcripts from undergraduate institution (must have completed a bachelor's degree by U.S. standards)
- Course-by-course transcript evaluation from a NACES evaluator
- English proficiency score: TOEFL-90; IELTS-6.5; PTE-61; Duolingo 115
- Letter of recommendation
- Statement of purpose
Close
Read More
Costs
Costs(2022-2023)
Per Course (Except MBA in Healthcare Management and Executive MBA): $4,695.00
MBA in Healthcare Management full program cost: $90,520.00
Executive MBA full program cost: $96,240.00
Close
Contacts
Contacts
Name: Lauren McKenna, Associate Director, Graduate Admissions
Email: GPEM@luc.edu
Website: https://www.luc.edu/quinlan/mba/
Name: Mark Law, Associate Director of Graduate Programs at Quinlan
Email: mlaw1@luc.edu
Website: https://www.luc.edu/quinlan/mba/
Close
Read More