Cranfield School of Management MBA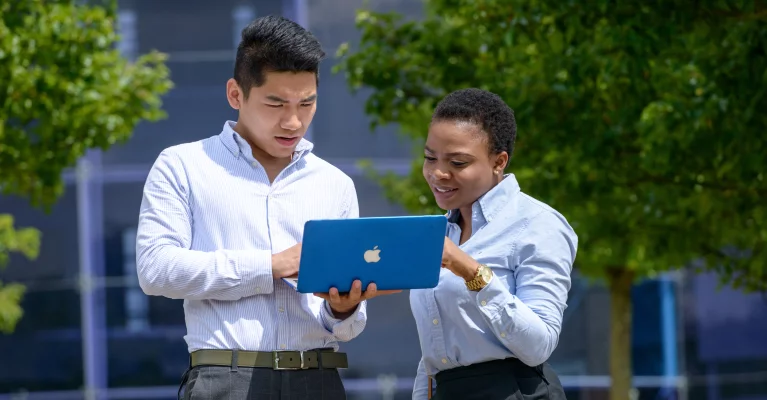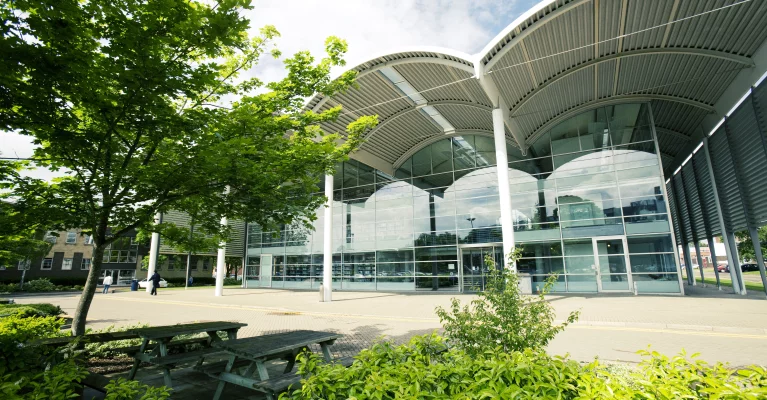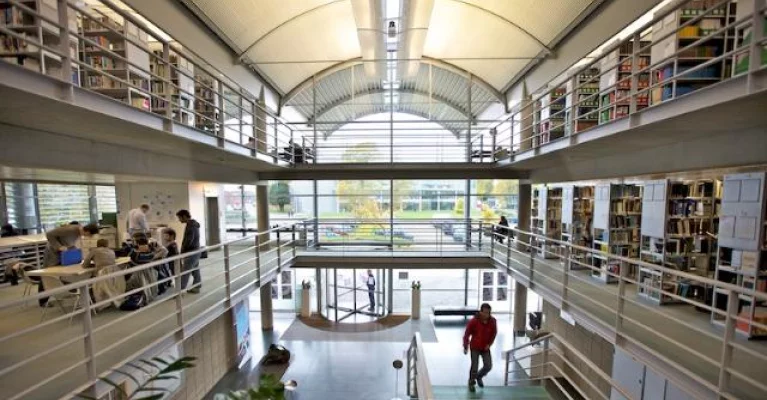 About Cranfield School of Management
Cranfield School of Management has been a world leader in management research and education for over 50 years. By focusing on the managerial journey, we help organisations and professionals, at all stages of their development, embrace a dynamic future. We are known for our excellence in leadership development, for our powerful industry links and real-world focus. Cranfield School of Management was the first Business school in the UK to offer an Executive MBA via the Apprenticeship Levy and is one of an elite group of schools worldwide to hold the triple accreditation of AACSB International, AMBA and EQUIS.
The Cranfield MBA is ranked:
•
In the Top Five in the UK (The Economist Which MBA 2021)
•
1st in UK (2nd in Europe, 7th in the world), and 1st in the world for engagement in The Times Higher Education/Wall Street Journal 2018 (World University Rankings - Business School Report)
•
1st in the world for breadth and effectiveness of alumni network (The Economist Full-time MBA Rankings 2021)
•
The top 25 in the world for quality of faculty (and 2nd in the UK) in Bloomberg's European Best Business Schools Rankings 2021-22.
•
Our MBA is 3rd in Europe for entrepreneurial education in Bloomberg's European Best Business Schools Rankings 2021-22.
•
5th in Europe for the quality of education (Bloomberg Best European Business Schools 2021/22).
•
Top 19% globally for alumni success (QS Global MBA Rankings 2022)
•
Top 19% globally for rapid ROI (QS Global MBA Rankings 2022)
•
Top 20 in the world for networking opportunities (Bloomberg European Best Business Schools Rankings 2021-22)
•
#1 in the world for range of and access to overseas study programmes
(The Economist Full-time MBA Rankings 2021)
To find out more please visit our website:
Programme Presentation
Cranfield is one of the leading business schools in the UK and this year we celebrate 50 years of the MBA. We have figured in the Financial Times rankings as a top 50 global school since rankings began. At Cranfield, we believe passionately that your success as a business leader depends not just on what you know, but on how you apply what you know, how you collaborate with others, and how you operate within and beyond organisations. It is for this reason that real-world learning and leadership development are at the heart of our MBA programmes.
Programme Info
Immersive. Strategic. Transformative.
Unlock the leader you're meant to be with the Cranfield full-time MBA
If you are an ambitious individual – ready to tackle global business challenges with clarity and confidence – the Cranfield full-time MBA is designed for you.
This immersive 12-month programme is consistently ranked one of the world's best MBAs.
Within our inspiring global community, you will be:
supported to unlock your unique leadership potential

challenged to become a strategic leader, critical thinker and innovator

empowered to pursue your professional goals on the international stage
On graduation, you will be poised for success in any sector thanks to expert teaching, real-world projects, 121 career coaching and mentoring.
Who we are looking for
We are looking for candidates who aspire to – or currently hold - senior leadership roles. We also want to work with entrepreneurs eager to grow their businesses and the economy. People with the integrity and vision to drive organisations forward.
You will have proved your potential through at least three years of professional experience, or earned your entrepreneurial stripes by starting a business. And now you are ready for more.
Whether that's:
accelerating your current career or confidently changing direction

developing business acumen to help your start-up skyrocket

challenging yourself to deliver stronger professional practise
Our intensely personalised MBA programme will develop your unique strengths, to unlock the leader you're meant to be.
What we offer
You will join a close-knit international cohort of no more than 100 fellow professionals. That's large enough to challenge your perspectives and introduce new ideas. But small enough to guarantee individual attention thanks to an 8:1 staff to student ratio.
Your tutors are all management and leadership experts, infusing their teaching with the latest insights from their industry experience. They will equip you with an in-depth understanding of business and finance, so you can assert your expertise confidently in any business function or sector.
You will have access Cranfield's Career mentoring programme, where successful professionals offer advice and guidance to support you through your studies.
You will also receive 1-2-1 career coaching to discover your unique strengths as a leader. We'll then support you to develop a personalised progression plan to help guide, inspire and accelerate your career after Cranfield.
Ready to take your place in the next generation of global business leaders?
Discover more at cranfield.ac.uk/som/mba
Close
Read More
Student Body
Typical class profile:
40 - 60 - Class size
15 - 20 - Number of nationalities
24 - 36 - Age range
After graduation
$113,209 - Average salary after three years
58% of students change industry
63% of students moved country
92% of students employed six months after graduation
Companies recruiting Cranfield MBA students include:
Amazon
Arcelor Mittal
Aurelia Turbines
BCG Africa
Barclays
Crane Aerospace
Deutsche Bank
DHL
GE Capital
Goldman Sachs
HCL Technologies
IB Boost
Infosys
JP Morgan
KPMG
Mansion House Consulting
NHS
PwC
Samsung
Singapore Airlines
TCS Mumbai
Valiantys
Close
Read More
Admission Requirements
Admission Requirements
University degree: Yes
Admission tests: Yes
Aptitude tests:
GMAT (required, not required, recommended – please specify):
Minimum required score: 600 Average score: 640
Executive Assessment (required, not required, recommended – please specify): No​
GRE (required, not required, recommended – please specify): Yes
Minimum required score: 80th Percentile​
Other aptitude tests: Cranfield Admission Test
Language tests:
References (number and type, e.g. 2 professional references): 2
Minimum length of work experience (e.g. 3 years): 3
Minimum length of managerial experience (e.g. 2 years): n/a
Close
Read More
Costs
Costs
Application fees (currency and amount, e.g. EUR 100): 0
Tuition fees (currency and amount, e.g. EUR 10,000): £39,000
Scholarships (programme, type of scholarship, range, e.g. FT MBA merit scholarships between 20% and 60%): Australian Alumni 100%, Scholarship for Women 35%, Cranfield New Zealand Scholarship 100%, Entrepreneurship Scholarship 35%, Alumni Sponsored Scholarships between 30 to 60% and Bursaries. For further information please visit: www.cranfield.ac.uk/som/mbafunding
Close