Cranfield School of Management MBA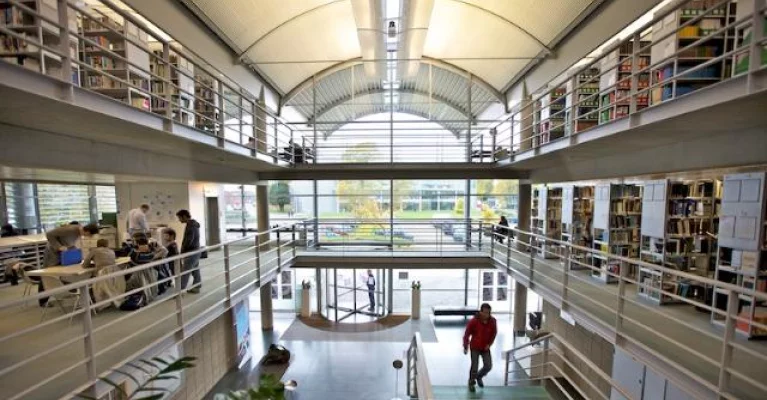 About Cranfield School of Management
Cranfield School of Management has been a world leader in management research and education for over 50 years. By focusing on the managerial journey, we help organisations and professionals, at all stages of their development, embrace a dynamic future. We are known for our excellence in leadership development, for our powerful industry links and real-world focus. Cranfield School of Management was the first Business school in the UK to offer an Executive MBA via the Apprenticeship Levy and is one of an elite group of schools worldwide to hold the triple accreditation of AACSB International, AMBA and EQUIS.
To find out more please visit our website:
Programme Presentation
Cranfield is one of the leading business schools in the UK and this year we celebrate 50 years of the MBA. We have figured in the Financial Times rankings as a top 50 global school since rankings began. At Cranfield, we believe passionately that your success as a business leader depends not just on what you know, but on how you apply what you know, how you collaborate with others, and how you operate within and beyond organisations. It is for this reason that real-world learning and leadership development are at the heart of our MBA programmes.
Programme Info
Program Info
Our one-year Full-time and Executive MBA programmes enable students to achieve their professional vision, gain an in-depth understanding of the essentials of a successful business and learn amongst a diverse cohort of experienced professionals.
"Cranfield has a unique ability to deconstruct and reposition its students to create leaders for the future. Anyone that takes a full-time MBA is making an investment in their future career. A Cranfield MBA, however, goes further than simply creating opportunities for that next career step."
Claire Spencer, CEO Data Solver.

The MBA Energy combines Cranfield's expertise in energy and power with the School's worldwide reputation in leadership development. Participants gain an invaluable insight into the global energy landscape and the challenges it faces. In addition, they develop their leadership capabilities within the context of the energy industry. This knowledge allows our students to capitalise on the exciting career opportunities this sector has to offer.​
Rankings:
Financial Times
9th in the UK, 18th in Europe and 76th in the world in the Financial Times 2019 ranking of full-time MBA programmes.
We have been ranked:
3rd in the world for Economics and 10th in the world for Organisational Behaviour.
We have also been ranked:
8th in the UK and 18th in the world in the Financial Times Full-time Top MBA programmes for entrepreneurship 2018.
Start date: 28 September 2020
Application deadlines:
27 October 2019**
6 January 2020**
15 March 2020
17 May 2020
26 July 2020*
*Applicants for 2020 entry who submit their complete application by this deadline will obtain a £10,000 early bird discount on fees. To qualify for the discount candidates will have to have paid their deposit 30 days following receipt of an offer of a place.
Close
Read More
Student Body
Student Body
Admission rate (ratio of applicants vs. admitted students – e.g. 3:1): 19:9
Female students (e.g. 35%): 42%
Average age (e.g. 29 years): 32
International student diversity (by nationality):
Europe (e.g. 25%): 18%
North America: 2%
Central/South America: 7%
Middle East:
Asia and Oceania: 62%
Africa: 7%
Close
Admission Requirements
Admission Requirements
University degree: Yes
Admission tests: Yes
Aptitude tests:
GMAT (required, not required, recommended – please specify):
Minimum required score: 600 Average score: 640
Executive Assessment (required, not required, recommended – please specify): No​
GRE (required, not required, recommended – please specify): Yes
Minimum required score: 80th Percentile​
Other aptitude tests: Cranfield Admission Test
Language tests:
References (number and type, e.g. 2 professional references): 2
Minimum length of work experience (e.g. 3 years): 3
Minimum length of managerial experience (e.g. 2 years): n/a
Close
Read More
Costs
Costs
Application fees (currency and amount, e.g. EUR 100): 0
Tuition fees (currency and amount, e.g. EUR 10,000): £39,000
Scholarships (programme, type of scholarship, range, e.g. FT MBA merit scholarships between 20% and 60%): Australian Alumni 100%, Scholarship for Women 35%, Cranfield New Zealand Scholarship 100%, Entrepreneurship Scholarship 35%, Alumni Sponsored Scholarships between 30 to 60% and Bursaries. For further information please visit: www.cranfield.ac.uk/som/mbafunding
Close