Business School Lausanne MBA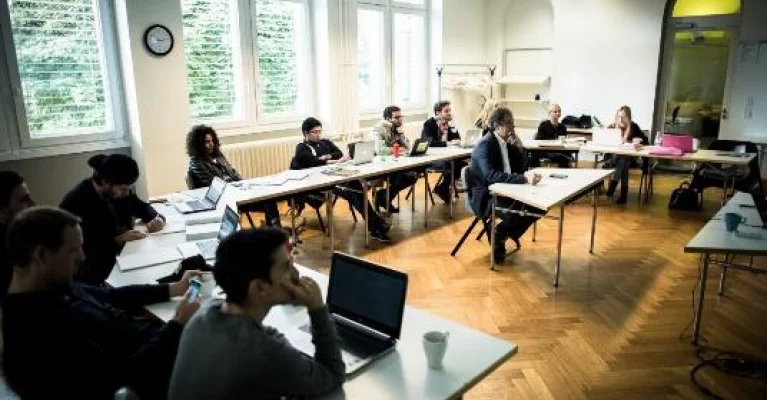 About Business School Lausanne
Founded in 1987, Business School Lausanne is part of the Lemania Group of Swiss Private Schools and has been providing quality business education for 30 years, building on its dedication to responsible leadership and entrepreneurship. Each year students of over 60 nationalities join our Bachelor's, Master's, MBA, Executive Education and Doctoral programs.
BSL takes a practical approach to business studies. We provide relevant education by adapting our programs to the constantly changing business world. Our Faculty consists exclusively of experienced and currently active business professionals who bring the latest business knowledge into the classroom every day. Our commitment to pragmatic and applied learning is widely recognized by employers as BSL ranks #3 in Switzerland and among the Top 30 business schools in Europe in the QS Global 250 Business Schools Report 2016-17, an employer's choice-based ranking system.
As educators, we believe it is our responsibility to shape a new generation of leaders and entrepreneurs. We equip our students with skills and competences that will enable them to lead responsibly, sustainably and collaboratively in the global business environment of today and tomorrow.
Programme Presentation
Based in Switzerland, we are a truly global learning lab. Students from sixty nationalities with diverse backgrounds join our experienced faculty in a co-creative approach to learning, focusing on topics as broad as leadership, systems thinking, economics and business-driven sustainability. BSL is committed to creating a personalized and focused learning experience for each of our students. We teach our students big picture thinking, so they are able to develop innovative cross-sector solutions, which we believe will help them to realize their true potential in whatever avenue of business they choose to pursue.
Programme Info
Type of Course:
MBA
MBA with Sustainable Business
Executive MBA
Executive MBA with Sustainable Business
Accreditation: ACBSP
Ranking: QS Business Schools Report 2018, No 3 in Switzerland
Ranked # 4 in Switzerland – MBA Program: In Switzerland, Business School Lausanne ranks #4 for its MBA program in the Global MBA Rankings 2018. The ranking takes into consideration various criteria such as entrepreneurship and alumni outcomes, return on investment, thought leadership, and class and faculty diversity, however it emphasizes the importance of employability as a key element (40% of the total ranking weight for for the MBA Programs).
Starting Dates: Intakes in September and February
Length of Course:
MBA - 12 months full time or 2 years part time
Application Deadlines (if you have several application deadlines, please list them all):
September intake
1st round of applications by March 31

2nd round of applications by May 31

3rd round of applications by July 31

4th round of applications (pending availability) by August 25
February intake
1st round of applications by September 30

2nd round of applications by October 31

3rd round of applications by December 31

4th round of applications (pending availability) by February 8
Close
Read More
Student Body
Student Body
Number of nationalities: 60
Percentage of international students: 80%
Men/Women Ratio: 60:40
Age Range: 28-38 (MBA)
Average Age: 35 (2016 class)
MBA requires a minimum of 3 years of full-time relevant professional and managerial experience (defined as having managed people or a project), Executive MBA requires 5 years.
Close
Admission Requirements
Admission
-Application Form
-Motivation Letter
-Two references
-Bachelor university degree and official transcripts
-Passport or ID Card scan
-Depending on their background some applicants may need to provide the results of an English proficiency test such as an internet-based Test of English as a Foreign Language (TOEFL IBT) or International English Language Testing System (IELTS) taken no longer than 2 years prior to the application. Minimum requirements (only one test necessary):
TOEFL IBT 90
TOEFL CBT 575
IELTS 6.5
TOEIC 800
or equivalent
After submission of the documents, applicants will have an interview with the Course Director (optionally in person, by phone or over Skype) after which a decision is made.
Close
Read More
Costs
Costs
Application fee: CHF 120
Adminstration Fee: CHF 1,900
Tuition fees:
MBA & EMBA CHF 44'800
MBA & EMBA with Sustainable Business CHF 44'800
Estimate for accommodation/living costs, insurance: CHF 25,000 to 30,000 per year approx.
Note: BSL does not offer campus accommodation so students need to make their own living arrangements. Support with this process and all other relocation needs can be provided by the Student Welfare team.
Close