emlyon business school MBA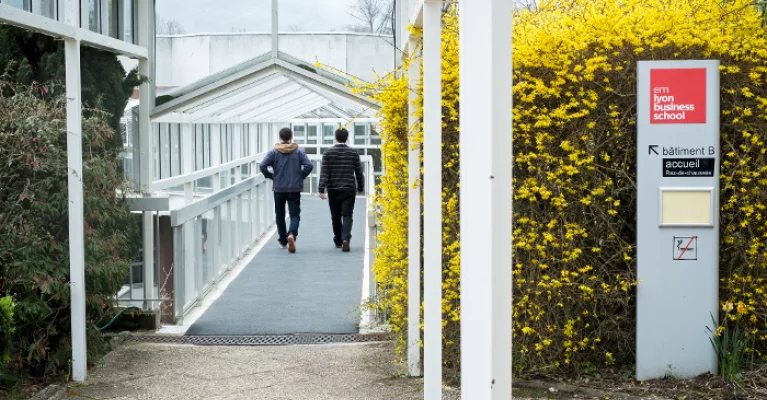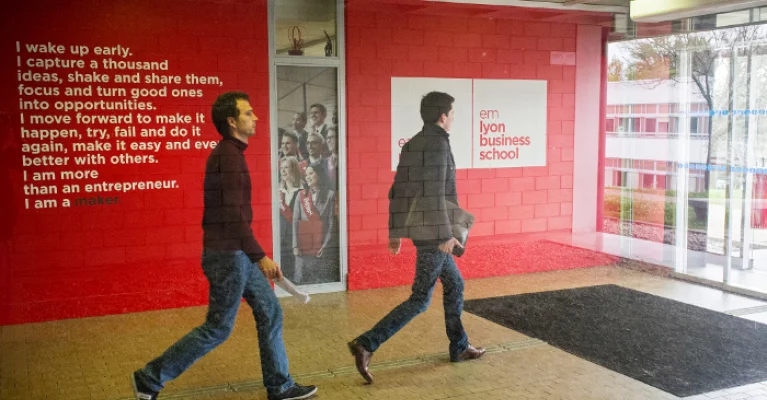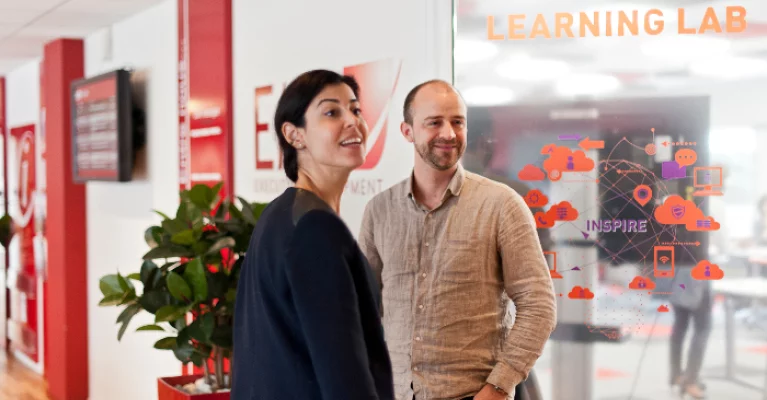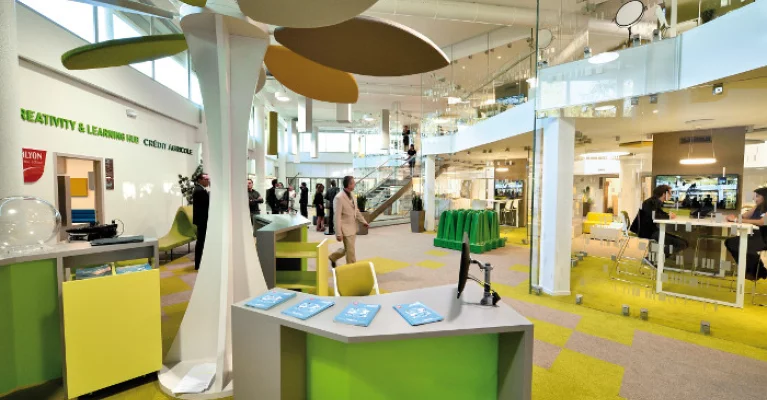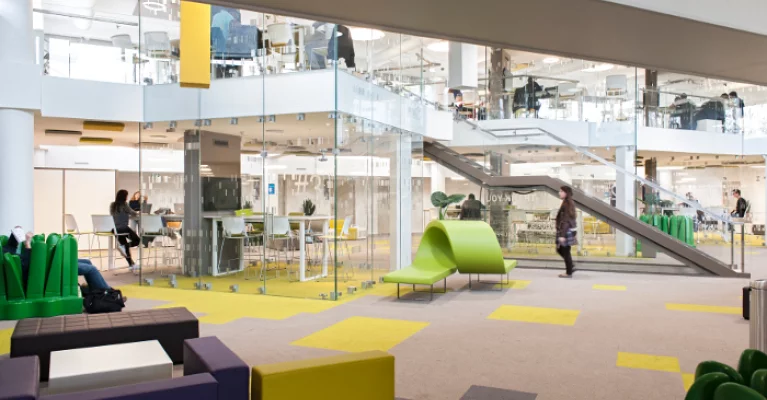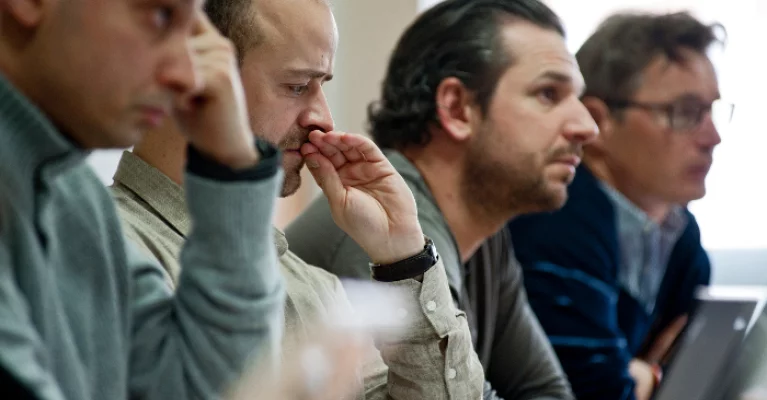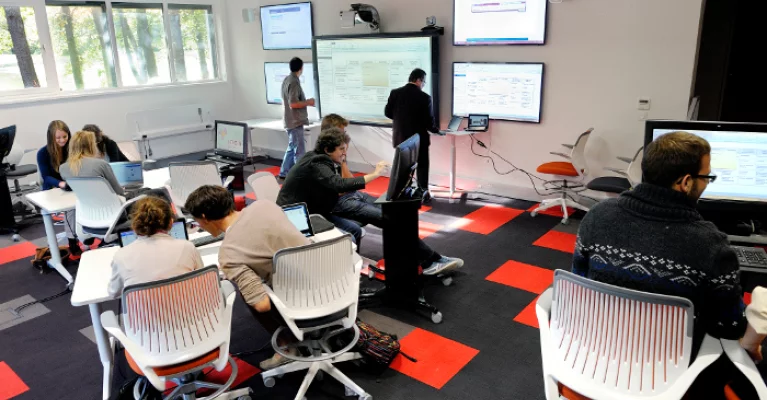 Location: China, France, Morocco
About emlyon business school
In today's world, a "maker" is someone who takes their destiny into their own hands, who shapes and molds their own future. Yet this is not a purely individual approach. On the contrary, it is a collaborative process. In other words, the principle is no longer "Do It Yourself", but rather "Do It Together". This concept perfectly reflects our vision of what an entrepreneur is, i.e. a person who tries, experiments, fails, starts again and learns by doing.
The MBA program at emlyon business school is triple accredited (AMBA, EQUIS and AACSB) and offers participants a unique opportunity to work in an international environment, develop hard and soft skills, gain a global overview of business and steer their profiles in a strategic way to obtain their career goals.
Full-time MBA
Dedicated to individuals wishing to fast-track their current career, develop their own business, change sectors or to evolve internationally
12 months
1 intake in September of every year
Program taught in English
Based in Lyon, France
Minimum 3 years' work experience
Bachelor, Master or PhD degree required
Possibility to specialize, 7-month team based consulting project, international learning trip, dedicated careers track
Programme Presentation
emlyon business school is driven by entrepreneurship, innovation and humanism. Our vision and mission are nurtured by our global and digital world. The entrepreneur from emlyon business school is a maker and an early mover. emlyon business school is situated in 4 campuses in 3 continents (Lyon, Saint-Etienne, Casablanca, Shanghai, Paris), has an alumni network of over 31,000 graduates in 121 countries and is home to France's premier start-up incubator.
Programme Info
Our International MBA is an intensive one-year program which is dedicated to individuals wishing to fast-track their current career, develop their own business, change sectors or to evolve internationally. Some key elements of our program are:
Diversity– this year the class is made up of 64 participants from 32 different nationalities;
7-month team-based consultancy project which correspondences with the participant's career goals;
Week long learning trip to discover the management style of another culture;
Focus on entrepreneurship or corporate entrepreneurship;
An opportunity to specialize in marketing, finance, strategy, entrepreneurship (amongst other topics);
A mandatory career track where every Tuesday is dedicated to career events (workshops, mentoring program, conferences, networking events etc.);
French language bootcamp as well as a cultural Art de la Table course which delves into the French gastronomy and provides you with an introduction into French culture;
Tuition Fees: 38 500€ (Academic Year 2020/2021)
Campus: Lyon

Class Profile 2019/2020 full-time MBA class
Number of participants: 64
Number of nationalities: 32
Male / Female Ratio: 58% male; 42% female
Average Age: 30
Average Work Experience: 6,5 (Minimum 3 years)
Countries represented: Australia, Azerbaijan, Brazil, Cameroon, Chile, China, Colombia, Costa Rica, Egypt, France, Ghana, Guniea, India, Italy, Japan, Korea, Kyrgyzstan, Lebanon, Morocco, Pakistan, Peru, Philippines, Poland, Portugal, Russia, Saudi Arabia, South Africa, Thailand, Tunisia
Close
Read More
Student Body
Student Body
International MBA 2019/2020

Number of participants: 64
Number of nationalities: 32
Male / Female Ratio: 58% male; 42% female
Average Age: 30
Average Work Experience: 6,5 (Minimum 3 years)
Countries represented: Australia, Azerbaijan, Brazil, Cameroon, Chile, China, Colombia, Costa Rica, Egypt, France, Ghana, Guniea, India, Italy, Japan, Korea, Kyrgyzstan, Lebanon, Morocco, Pakistan, Peru, Philippines, Poland, Portugal, Russia, Saudi Arabia, South Africa, Thailand, Tunisia
International MBA 2018/2019
Number of participants: 49
Number of nationalities: 22
Male / Female Ratio: 70% male; 30% female
Average age: 30
Length of Work Experience: Average 6 years Minimum 3 years
Countries represented: China, Costa Rica, El Salvador, France, Germany, Ghana, India, Italy, Ivory Coast, Japan, Lebanon, Mexico, The Netherlands, Peru, Russia, Spain, Sweden, United Kingdom, USA, Vietnam, UAE
Profile: senior managers, managing directors, project directors, liberal
profesionnals, entrepreneurs


Close
Read More
Admission Requirements
Admission
Minimum 3 years' work experience
Bachelor, Master or PhD degree required
English proficiency test for non-native speakers
Online application with video exercise
Close
Costs
Costs
Full-time
Application fees: 120 €
Tuition fees: 38,500€ (Academic Year 2018/2019)

Close
Contacts
Contacts

Lisa HOMER-RULLIERE
Recruitment Manager
homer-rulliere@em-lyon.com

Close