emlyon business school MBA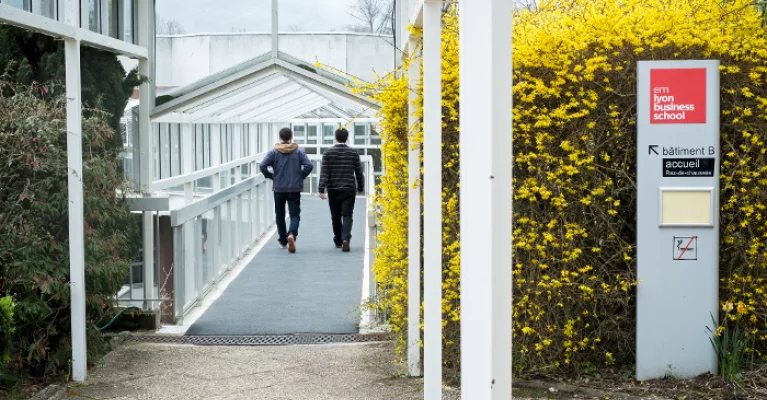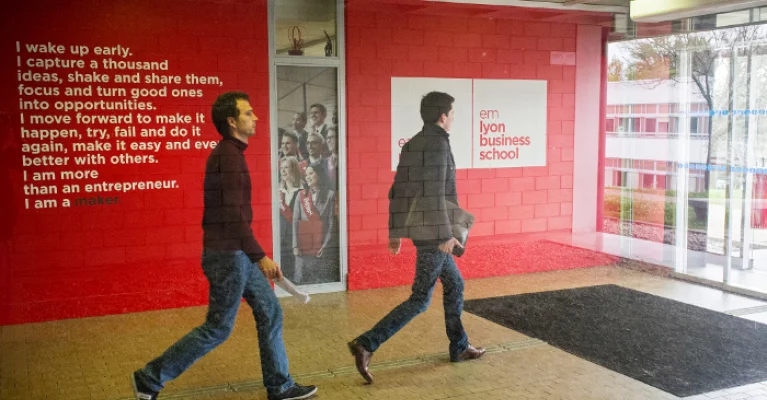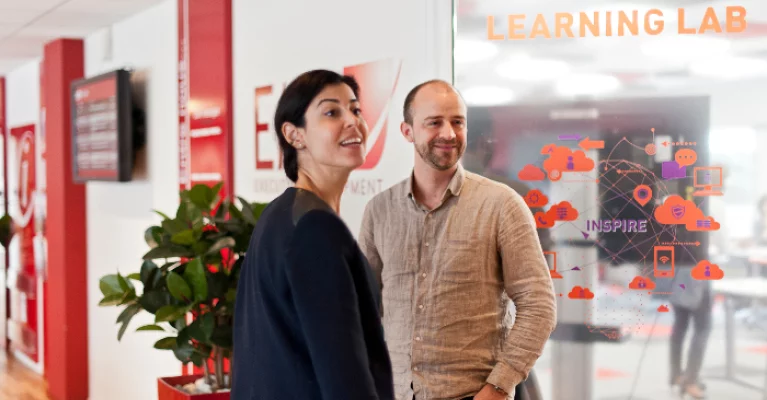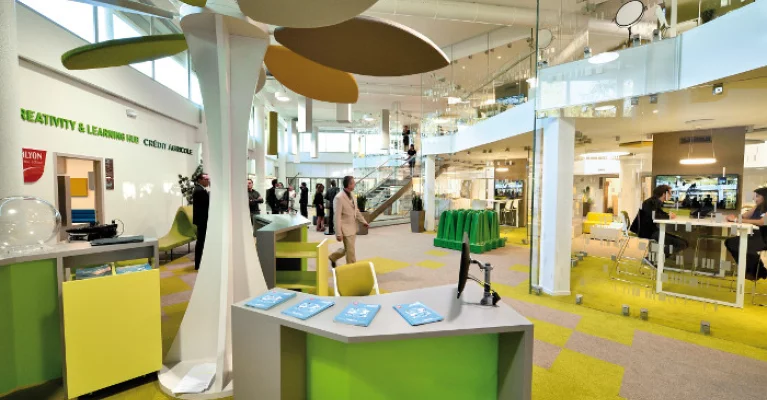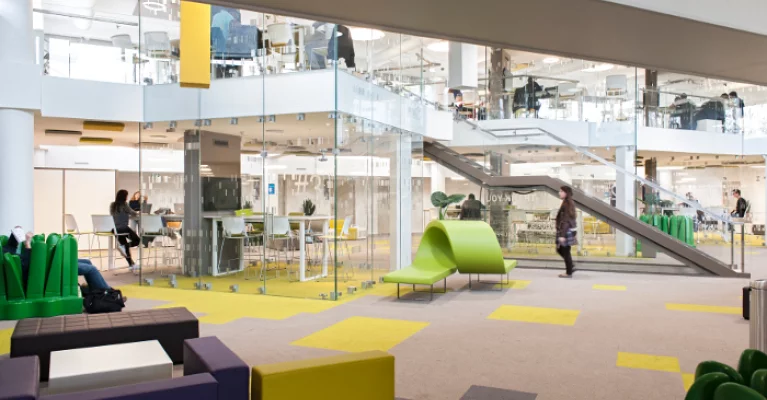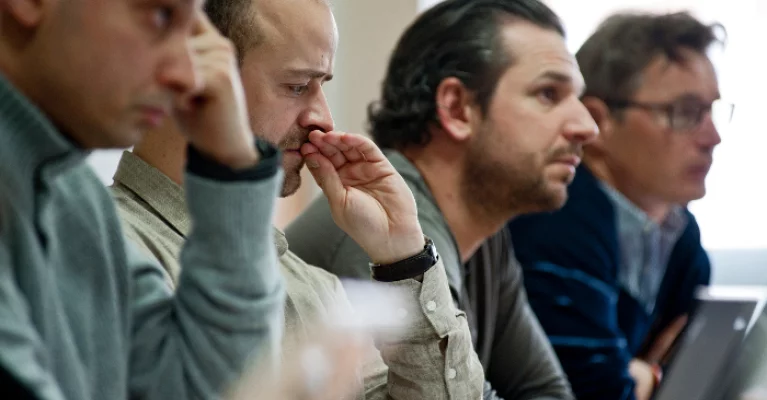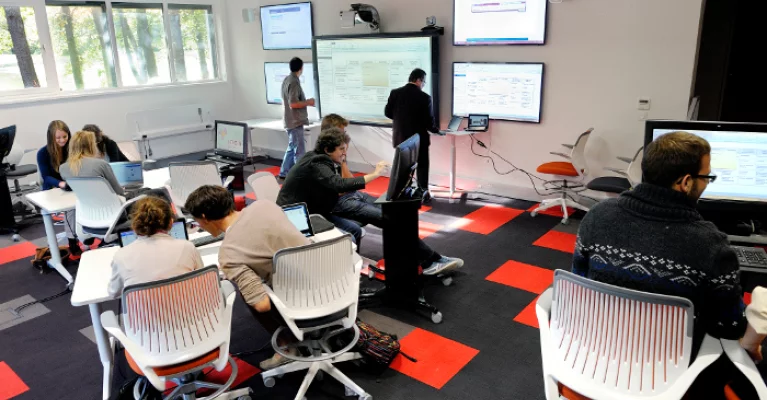 About emlyon business school
In today's world, a "maker" is someone who takes their destiny into their own hands, who shapes and molds their own future. Yet this is not a purely individual approach. On the contrary, it is a collaborative process. In other words, the principle is no longer "Do It Yourself", but rather "Do It Together". This concept perfectly reflects our vision of what an entrepreneur is, i.e. a person who tries, experiments, fails, starts again and learns by doing.
The MBA program at emlyon business school is triple accredited (AMBA, EQUIS and AACSB) and offers participants a unique opportunity to work in an international environment, develop hard and soft skills, gain a global overview of business and steer their profiles in a strategic way to obtain their career goals.
Programme Presentation
emlyon business school is driven by entrepreneurship, innovation and humanism. Our vision and mission are nurtured by our global and digital world. The entrepreneur from emlyon business school is a maker and an early mover. emlyon business school is situated in 4 campuses in 2 continents (Lyon, Saint-Etienne, Shanghai, Paris), has an alumni network of over 36,000 graduates in 125 countries and is home to France's premier start-up incubator.
Programme Info
The Executive MBA delivered by emlyon business school will allow you to understand the new challenges and realities of the disruptive world in which organizations change to become a visionary and responsible leader. You will have a 360° vision and be able to engage on topics as important as your company's strategy.
This program is designed for experienced managers, directors or executives who wish to prepare or strengthen a strategic position in a company.
The Executive MBA will allow you to:
develop new knowledges and put it into practice in your daily life
realign your career path with your aspirations
work on group projects but also on your individual project
develop your leadership skills and influence
increase your professional network
receive personalized support, with a team dedicated to your success, throughout the training
train you from wherever you want, with complete flexibility
In concrete terms:

A master's degree recognized with an RNCP title

Formats:
Lyon, Paris or Online
French or English
Part time (20 months. 3 days per month in-person: Thursday, Friday, and Saturday) or Fast-Track (10 months. 6 days per month in-person: Thursday, Friday, and Saturday)
Intakes : January, October | Online intakes: April, November
The program is composed of a common core that is based on three main pillars:
Business Techniques to master the fundamentals of strategy, marketing, value creation and decision-making, HR, etc.
Business Transformation whose objective is to help you position your business strategy with the new challenges, to be part of the current transformations and not to undergo them.
Leadership Development, this includes mastering new collaborative modes, collective intelligence, and improving your position as a manager.
Team makers projects, partake in real-world projects assigned by a variety of industries where total immersion and learning-by-doing will put your knowledge applications to the test
Then, we propose 4 specialization courses depending on your professional project:
Corporate executive (EN) if you are aiming for strategic positions in your organization
Corporate entrepreneur (EN) if you want to carry out innovative projects within your structure
SME / ISE leader (FR), for those who evolve within the SME / ISE universe
Entrepreneur (FR) if you have a business takeover or start-up project.
Tuition Fees: (Academic Year 2023/2024)
On-campus: 45 000 € (54 000€ incl. VAT)
Online: 40 000 € (48 000€ incl. VAT)
Close
Read More
Admission Requirements
Admission
Minimum 7 years' work experience
Bachelor, Master or PhD degree required
English proficiency test for Enligsh versions
Online application with video exercise
Close
Costs
Costs
Full-time
Application fees: 150 €
Tuition fees: 54,000€ incl. VAT (Academic Year 2023/2024)

Close
Contacts
Contacts

Marie COFFIN
Recruitment Manager
coffin@em-lyon.com

Close