University of California Riverside MBA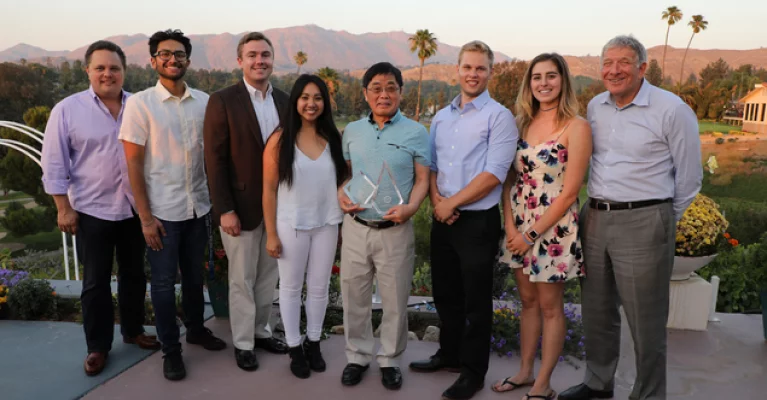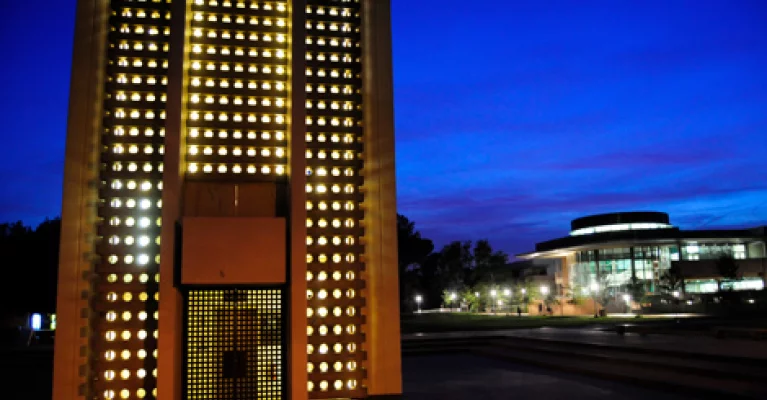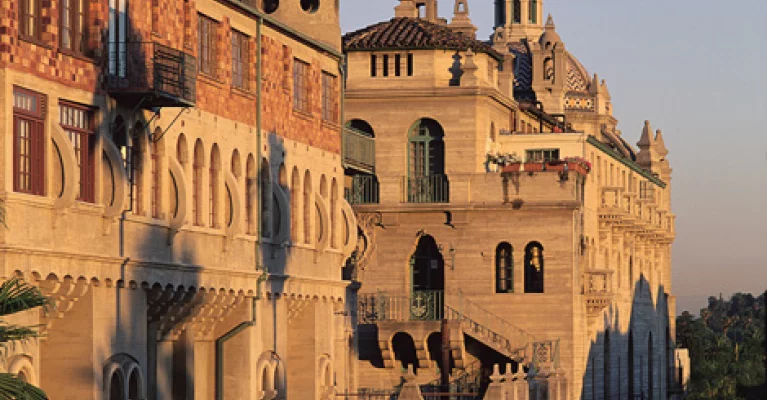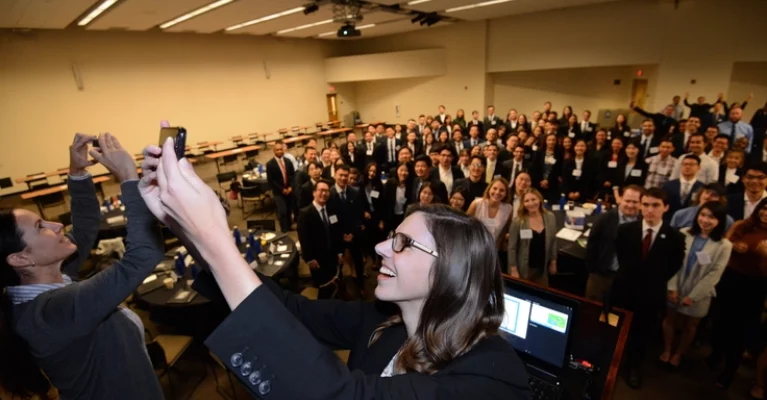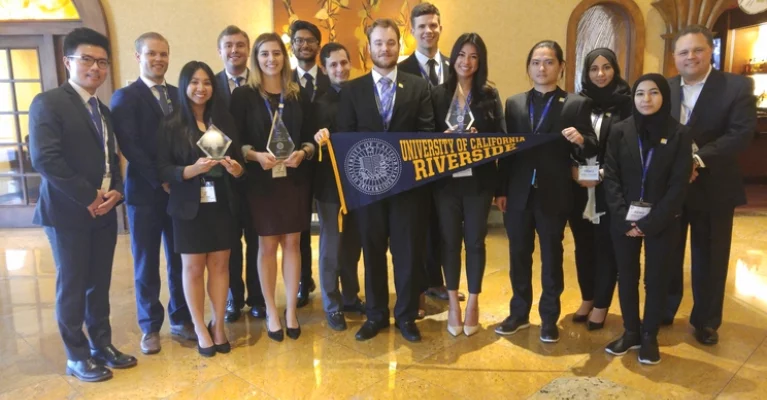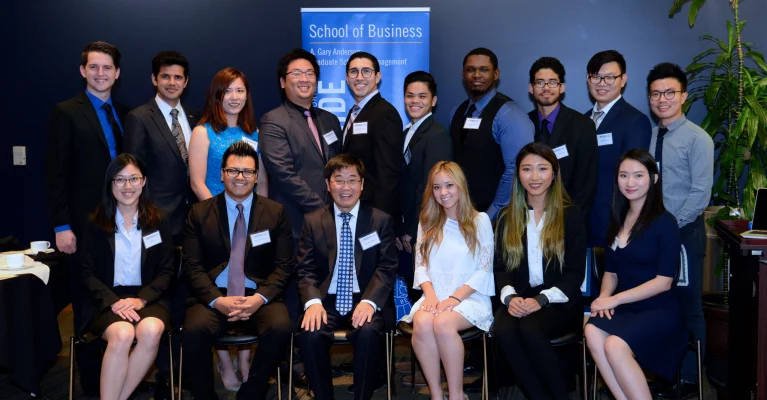 About University of California Riverside
This program provides a robust MBA experience at a nationally ranked and internationally-recognized graduate business school. UCR School of Business is at one the fastest growing and most diverse University of California campuses, allowing you to explore new opportunities in business research and cross-disciplinary areas. At the nexus of industry and education, you will build and diversify your professional experience and accelerate your career.
Choose from seven concentrations to tailor the MBA program to your career aspirations. Within each concentration, you will work with expert, award-winning faculty as mentors to explore new applied research opportunities. The program builds upon strong theoretical foundations and helps students develop the hard and soft skills that managers, leaders and visionaries need to excel in their careers.
Programme Presentation
With a nationally-ranked and internationally-recognized MBA program, the AACSB-accredited A. Gary Anderson Graduate School of Management (AGSM) at the UCR School of Business, is one of the fastest growing graduate business schools in Southern California, shaping the future by developing leading thinkers who will stand at the forefront of business growth. School of Business Administration's undergraduate and graduate programs are consistently ranked with the top business schools nationwide.
Programme Info
A Leading Southern California MBA Program
The motto of the MBA program at the A. Gary Anderson Graduate School of Management (AGSM) is "Leading Thinkers, Leading Growth," a reflection of our mission to produce leaders whose ability to think about the challenges they face will provide them with skills to lead growth in both our region and the world. Accredited by the Association to Advance Collegiate Schools of Business (AACSB), and with fellowships and other financial assistance packages available on a competitive basis, there are many great reasons to earn your MBA at UCR.
University of California Excellence
Graduating from the MBA program at AGSM provides students with a world-recognized University of California degree. UCR is ranked among the most diverse campuses in the nation with a long tradition of welcoming and supporting international scholars.
World-Class Faculty
The faculty at AGSM features preeminent scholars and practitioners in their fields. Our distinguished faculty engages and encourages students through their own academic success and research. Educated at leading universities and serving on the editorial boards of leading journals in business administration, our faculty are also recognized experts in the fields of intellectual property management, e-commerce and marketing, entrepreneurship, finance, accounting and supply chain management.
The Right Location: Southern California
Our MBA program is situated in the living laboratory of Inland Southern California, one of the fastest growing and changing regions in the world. This environment is an ideal location where students and faculty can perform cutting-edge research and experience first-hand how business works.
Close
Read More
Student Body
Profile of 2018-2019 Entering Class
Size of Entering Class: 60

Average GPA: 3.26
Average GMAT: 610
Average GRE: 310
Men: 57%
Women: 43%
Average Age: 26
Total Work Experience - Average Months: 43
Close
Read More
Admission Requirements
How to Apply
To apply to the MBA program, you will need to complete an online application and submit the required documents listed below. Please note that not all documents are necessary to begin and complete your online application. Refer to the Graduate Division website for specific application instructions.
If you need to contact our office about your application, please make sure to include your Full Name (as entered on your application) and Application ID on all correspondence.
For Military applicants
Find out how you can earn your degree at no cost through our Yellow Ribbon partnership. Ask to speak with our Military Admission Liaison for customized assistance through the admissions process and fee waivers.
Required Documents
Statement of Purpose & Personal History essay
Resume/CV
1 letter of recommendation
Official transcripts
Optional: Official GMAT or GRE scores
For International Applicants Only
Official TOEFL or IELTS scores
International Applicant Sponsorship Information Form
Close
Read More
Costs
UC Systemwide FeesFee Amount
Tuition
$ 3,814.008
Student Services Fee
$ 376.00
Nonresident Supplemental Tuition
$4,082.00
Professional Degree Supplemental Tuition
$10,205.003,4
Health Insurance Fee
$1,280.569
UCR Campus Fees
Graduate Student Association Fee
$ 13.57
Graduate Student Association Conference Travel Grant
$ 20.00
External Advocacy Fee
$ 0.50
Recreation Center Fee
$ 20.00
Recreation Center Expansion Fee
$ 149.00
Student Center (Commons) Fee
$ 90.00
Student Technology Course Materials Fee
$ 2.005
UCR Student Services Fee
$ 6.00Resident Mandatory Fees$15,974.63 6Nonresident Mandatory Fees$20,056.63 6
Close
Read More
Contacts
Patrick Latimer, MBA
Associate Director of Graduate Admissions
School of Business
Home of the A. Gary Anderson School of Management
UNIVERSITY OF CALIFORNIA RIVERSIDE
2306 Olmsted Hall | 900 University Ave. | Riverside CA 92521
Direct: 951.237.1666 | Front Desk: 951.827.6200
Close