Esade Executive MBA MBA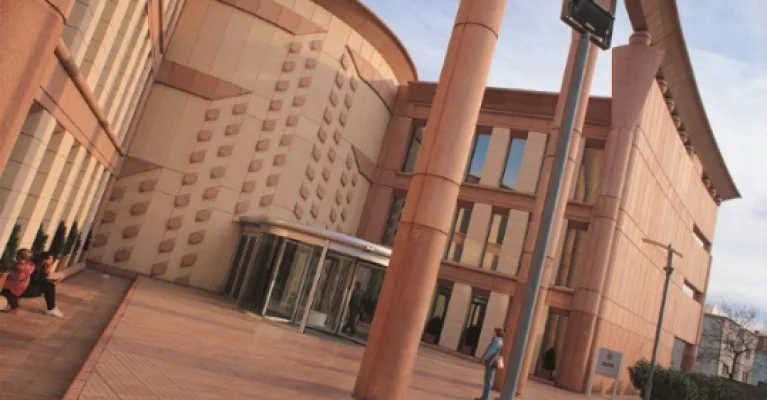 About Esade Executive MBA
Our Executive MBA programme has been designed to meet the needs of global leaders, people who work in multicultural environments, who need to see things with different perspective. Our aim is to support these leaders throughout their careers.
The programme a truly international experience for high potential managers looking for a challenging and inspiring programme to accelerate their career path. It is a 20 month programme, delivered in different formats, languages and campuses in order to offer maximum flexibility to our participants:
Barcelona Campus -> weekly format (classes every Friday and Saturday) -> bilingual (Spanish/English)
Barcelona and Madrid Campus (alternate months) -> monthly format (classes once a month, Thursday through Saturday) -> English
Madrid Campus -> monthly format (classes once a month, Thursday through Saturday) -> Spanish
Participants take all the regular classes in a period of 16 months and then they have 4 additional months in which to complete their education with a range of options:
- A choice of elective subjects for the specialisation phase.
- Participate in an exchange with one of Esade's numerous partner schools (optional)
The programme also includes 3 international immersion experiences to learn how firms operate in different cultures; these international immersion experiences* are by great academic partners. As an example, participants in academic year 20/21 visited:
Innovation and New Ventures (Germany or Israel)
Chinese Business Environment and Mindset
Learning from Innovation Ecosystems (USA) - Optional
* these locations may vary from year to year
Visit our website for more information.
Programme Presentation
Esade Business School, with campuses in Barcelona and Madrid, is a global academic institution known for the quality of its education, its international outlook, and its focus on holistic personal development. It has strong ties to the business world and it is structured as a Business School, a Law School and an Executive Education area. Do Good. Do Better is our claim and promise to build fairer and more prosperous societies through a focus on innovation and social commitment. This encompasses our reason to exist and our purpose. Esade campuses are home to a multicultural and multilingual community of international faculty, students, researchers and entrepreneurs and the institution has a vast reach, with partner schools and alumni on every continent. This global network is a constant source of new ways of thinking and keeps us directly connected to best practices from around the world.
Programme Info
Programme Info
Accreditation(s): AACSB, AMBA, EQUIS (EFMD)
Ranking(s):
9th Best Executive MBA Worldwide - QS 2021
5th Best European Executive MBA – Business Week

Type of Programme: Executive MBA
Programme Format and Starting Dates: the programme is offered in three formats:
- Barcelona and Madrid Campus (alternate months) -> classes once a month Thursday through Saturday, 100% in English November 2021
- Barcelona campus -> weekly format, classes every Friday and Saturday, bilingual (Spanish/English) November 2021
- Madrid campus -> classes once a month Thursday through Saturday, bilingual (Spanish/English) February 2022

Content Strength or Specialisation: General Management, Innovation/Entrepreneurship/Design Thinking, Strategy, GEO Politics, Global Business and Global Econom.
Language Courses: English or Bilingual (Spanish/English)
Application Deadlines: Rolling admissions.

The programme takes place over four separate phases
Phases 1-3: Core Subjects (16 months)
Phase 4: Intensification or Exchange Programme (4 months). In this final phase you can choose between two options according to your own preferences and needs.
The programme also includes international immersion experiences Europe, Asia and the USA.
Close
Read More
Student Body
Student Body
Ratio of Applicants to Places: 3 to 1
Male Female Ratio: 69% male – 31% Female
Age Range: 28-46
Average Age: 34
Degree Background:
40% Engineering conomics/Business Administration
30% Economics/Business Administration
16% Health Sciences
14% Humanities and Social Sciences
International Students (by citizenship): 31 nationalities in the English Monthly format

Close
Admission Requirements
Admission Requirements
University degree:Yes
GMAT (minimum): As part of the admissions process, all applicants to the Executive MBA Programme are required to take the Esade Admissions Test or submit scores from one of three standardized tests: EA Executive Assessment, GMAT*, or GRE.
TOEFL: Participants must take an English test at Esade, or be able to provide official certification taken a maximum of 2 years prior to applying for the EMBA programme. Certifications and minimum scores accepted: TOEFL: 95 / TOEIC: 850 / IELTS: 6.5 / CAE: C.
References: Required
Interview: Required
Minimum Length of Work Experience: 4 years of full-time work experience.
Close
Read More
Costs
Programme Fees
Application fees: yes
Tuition fees: 65.600 EUR (Academic year 2022/23) Scholarships: Yes
Close
Read More
Contacts
Contacts
International Recruitment and Admissions
Esade Executive MBA
Tel.: 0034 934 952 088
Email: emba@esade.edu
Close