ESCP Business School - EMBA MBA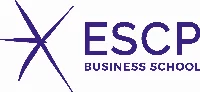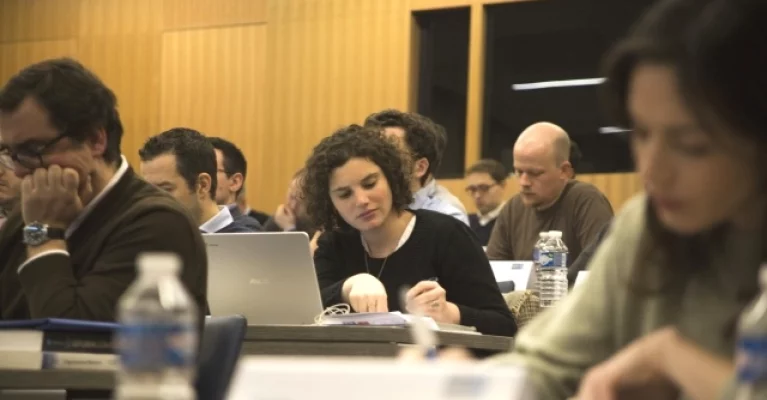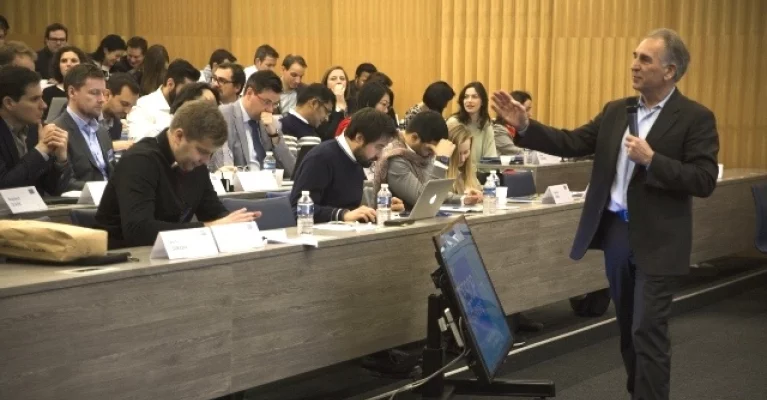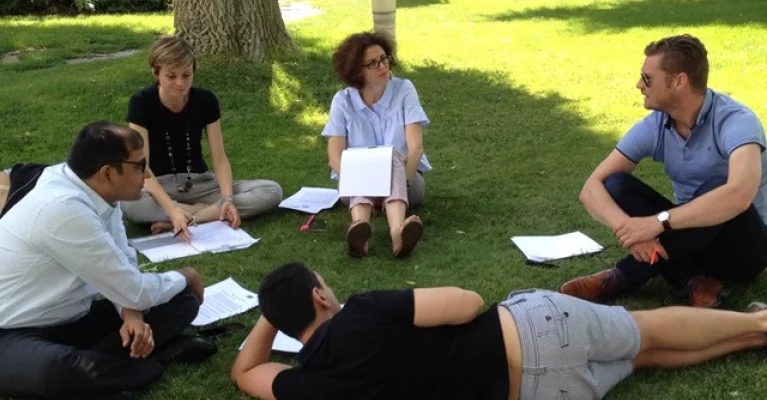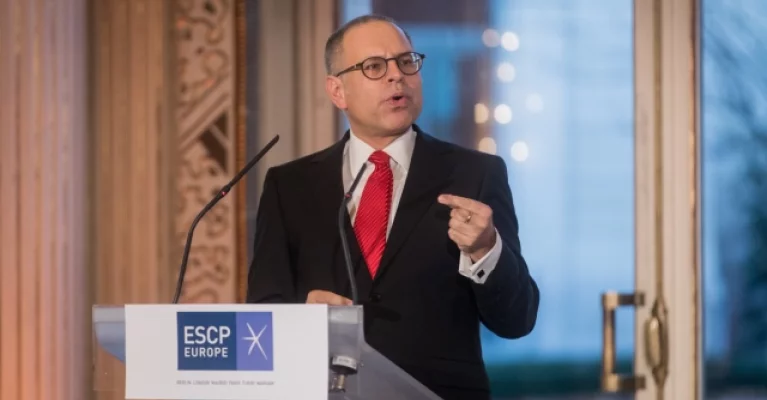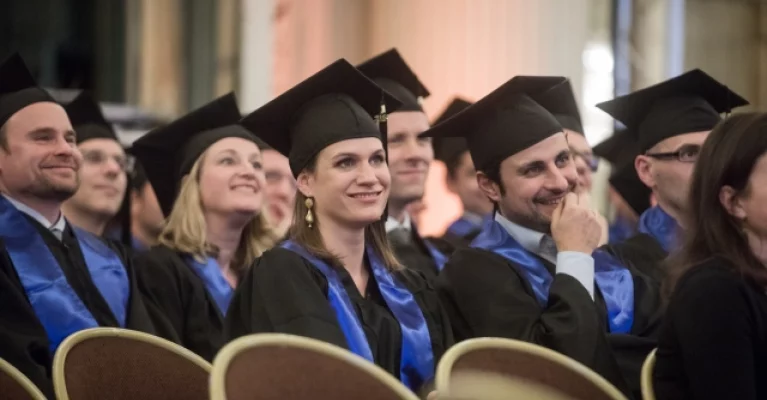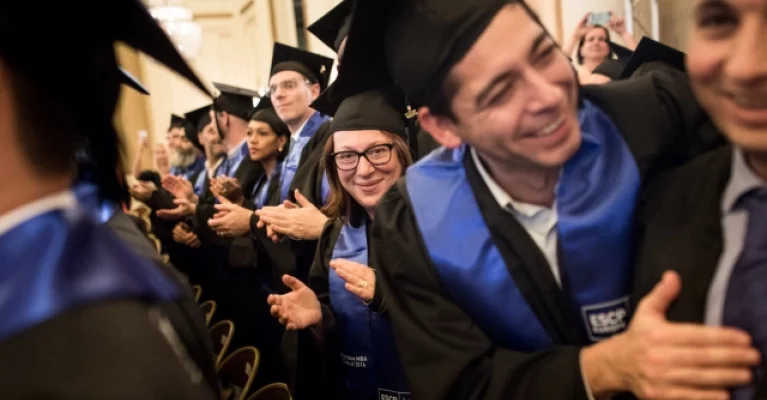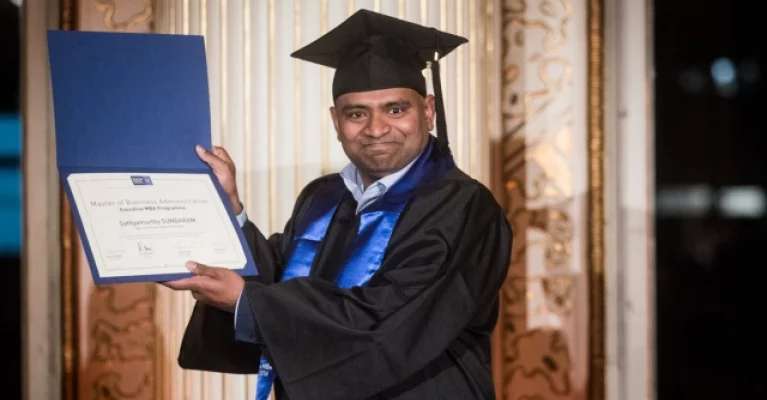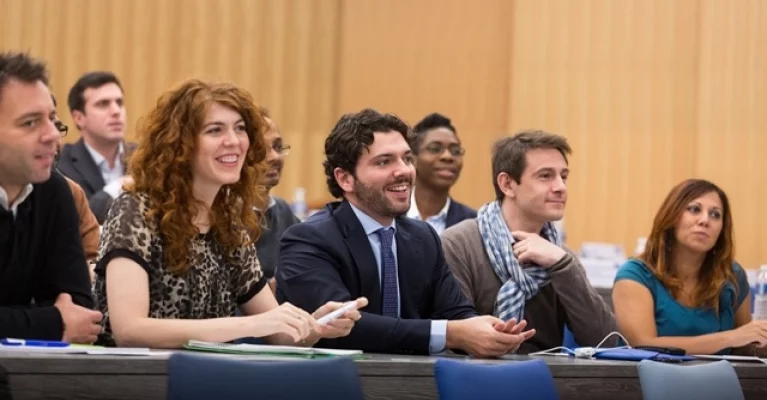 Location: France, Germany, Italy, Spain, United Kingdom
About ESCP Business School - EMBA
The ESCP Executive MBA is a truly transformational programme for managers and executives who want to reach their full potential and propel their career forward. Our commitment is to ensure that our participants are constantly evolving and equipped to face the challenges of a rapidly changing business landscape. ESCP prepares the leaders of the future by offering practical and industry-ready skills. It is crucial, to expand your skills, knowledge and international network. We are committed to experience and development.
Ranked #6 worldwide by the Financial Times and #2 for Career Progression
The benefits of our curriculum
Highly customisable and flexible: choose when, where and what you study
Core courses that empower you with crossfunctional knowledge and managerial skills
50+ innovative electives spanning a wide range of subjects
5 international seminars that will expand your horizons
International Consulting Project that allows you to take on a real-world business case
Taking you further
Take advantage of advanced personal development strategies and coaching
Join our transformational network of over 5,000 EMBA alumni and over 68,000 ESCP alumni across the globe
International Exposure
Campuses in Berlin, London, Madrid, Paris, Turin and Beirut or Online
An international curriculum and 5 International Seminars ( Europe, Latin America, Asia, and the USA)

International faculty with strong industry expertise
Programme Presentation
ESCP's mission is to inspire and educate tomorrow's business leaders." Our conviction is that tomorrow's business leaders will need to be international, digital, and inter-culturally effective. Our approach to education and organisational structure reflects this, with strong international programmes delivered by an integrated (pan-European) Faculty across campuses in each of Europe's principal markets.
Programme Info
School Accreditation: Multi-accredited: AACSB, EQUIS, EFMD EMBA, EFMD MBA
Type of Course: Executive MBA (Choose your study locations)
Itinerant (rotating on 5 European campuses)

Paris

Berlin-London

Turin

Beirut

Online
Rankings (Financial Times Executive MBA Ranking 2020):
Ranked #6 worldwide
Ranked #2 for Career Progression
Ranked #1 for Aims Achieved
89% salary increase worldwide
Intakes: September and January (March for the General Management Programme only)
Length of Course: 18, 22 or 30 months
Class Profile
Average Age: 38

Work Experience: Average of 15 years
General Management Programme (GMP)
A fast-track path to join our Executive MBA programme.
Two alternatives paths :
A part-time programme, fully compatible with an executive schedule, requiring a reasonable number of days away from the office, over 9 to 12 months

An online format over a period of 12 months.
It allows you to progress smoothly to the full EMBA* curriculum within 30 months. *Upon acceptance after your GMP, you will need to complete the 10 electives, 5 international seminars and the International Consulting Project.
Admission
To learn more about the programme and better understand our unique offering, please do contact us before starting your application. An admission advisor would be happy to guide you through the programme and guide you through your personal goals.
Contacts:
Berlin - Christoff Kotzé: ckotze@escp.eu | Roberta Johansen: rjohansen@escp.eu
London - Crochenka McCarthy: cmccarthy@escp.eu
Madrid - Olga Isakova: oisakova@escp.eu
Paris - Ambra Boccaccini: aboccaccini@escp.eu | Chiara Giardina: cgiardina@escp.eu
Turin - Marta Leonardi: mleonardi@escp.eu
Beirut - Nancy Jabbour: Jabbour.n@esa.edu.lb
Close
Read More
Admission Requirements
Admission
University degree: BA or BSC
GMAT: Not Required
English Language Test: In-house test (free)
Other accepted English tests: TOEFL with a minimum score of 100; IELTS Level 7
References: 2 recommendation letters from employers or business contacts
Language fluency: English must be fluent
Working experience:
• a minimum of 5 years of successful professional experience including some managerial experience
3-step selection process:
1. Orientation Interview with an admission advisor
2. Pre-selection on application form
3. Selection interview
Access to a pre-MBA programme online right after admission.
Close
Read More
Costs
Costs
Standard tuition fees:
Executive MBA: €75,000 (Early Bird available)
General Management Programme: €27,000: The 9 core courses of the Executive MBA ( Early Bird applicable)
ESCP is committed to supporting excellent candidates with scholarships in 5 categories: Women Leaders, SME's, NGO's, Entrepreneurs, Emerging Markets Managers and Sustainability.
Close
Contacts
Contacts
Academic Dean: Prof. ​Francesco Venuti
Programme Director: Inès Khedhir
Recruitment & Admission Managers:
Paris:
Chiara Giardina
cgiardina@escp.eu
Tel: +33 764366828
Ambra Boccaccini
aboccaccini@escp.eu
Tel: +33 678 44 12 62
London:
Crochenka McCarthy
cmccarthy@escp.eu
Tel: +44 (0)20 7443 8823
Berlin:
Christoff Kotzé
ckotze@escp.eu
Tel: +49 30 32 00 71 99
Roberta Johansen
rjohansen@escp.eu
Tel: +49 173 4053 742
Madrid:
Olga Isakova
oisakova@escp.eu
Tel: +34 616 308 195
Turin:
Marta Leonardi
mleonardi@escp.eu
Tel: +39 338 888 7331
Beirut:
Nancy Jabbour
jabbour.n@esa.edu.lb
Tel: +961.1.373.373 ext.1104
Website: www.escp.eu/emba
Close
Read More