ESSEC Executive MBA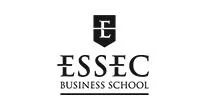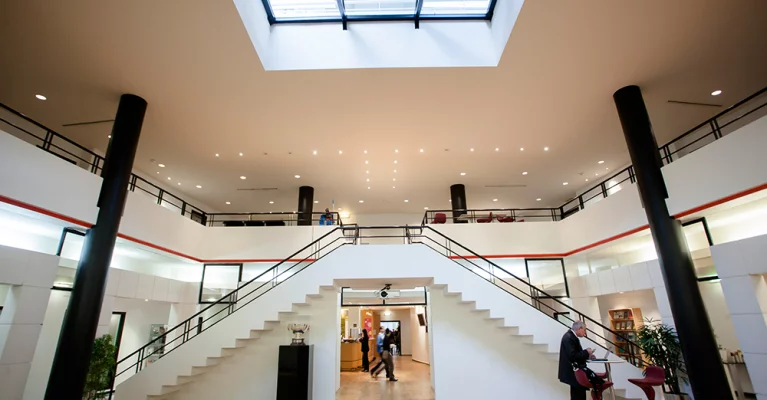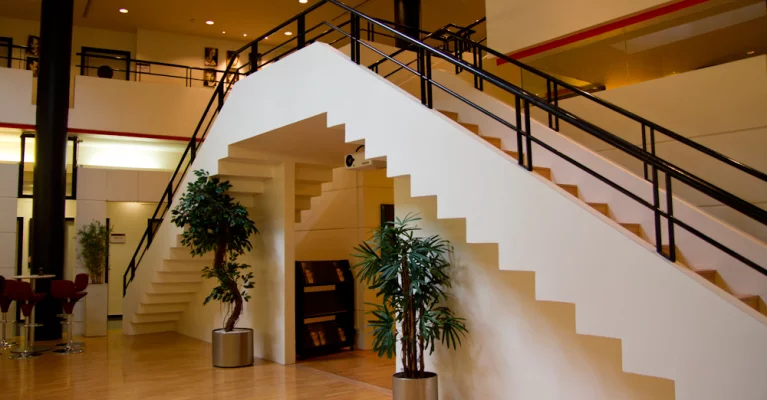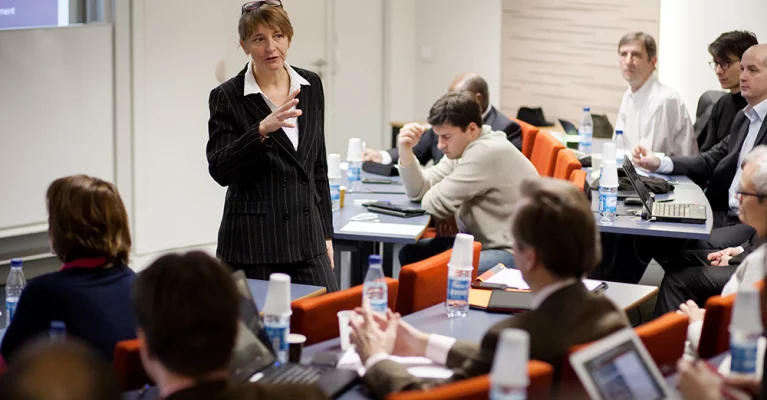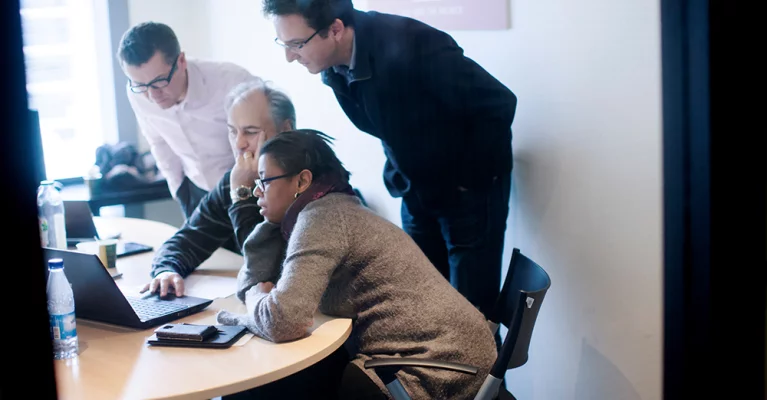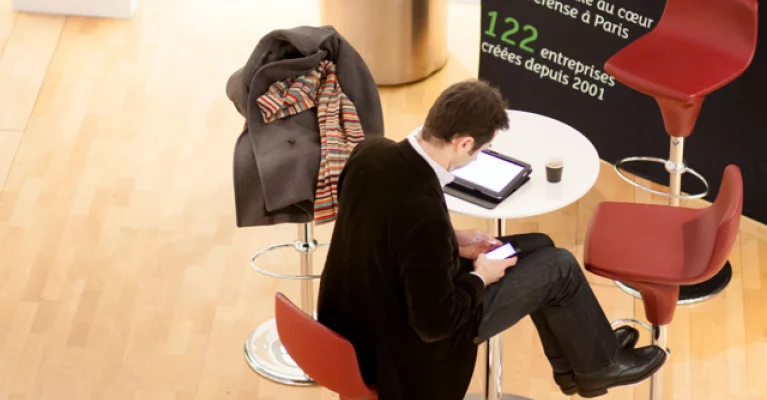 Location: France, Germany, Morocco, Singapore
About ESSEC Executive
With two Executive MBA programs and several international executive masters, ESSEC offers creative and ambitious professionals many opportunities to fulfill their career goals, to grow as leaders and entrepreneurs and to make a difference in tomorrow's companies across the world.

ESSEC & MANNHEIM EMBA: Believe, Lead, Succeed
Acquire relevant knowledge and tools readily applicable to the challenges of your job
Share best practices with peers and gain first-hand insights into different industries and functions through a group work philosophy
Gain an international perspective on doing business through exposure to a variety of cultures and growing business markets
Enhance your leadership skills in preparation for taking on top level jobs
Create and one a valuable and lasting netxork of business partners and friends
Increase your versatility and value to your employer, thus multiplying your career opportunities
ESSEC EMBA: Expertise, Exploration, Entrepreneurship
Develop a 360 degree global view of business and expertise in all corporate functions
Test an entrepreneurial idea by applying acquired theoretical knowledge to create a brand new business or develop a new product or market for your company
Learn to work effectively in teams in environments with a high level of diversity and cultural differences
Increase your versatility and value to your employer, thus multiplying your career opportunities
Create a valuable and lasting network of business partners and friends.
EMILUX - Executive Master in Luxury Management and Design Innovation
Become a top executive in the luxury business with enhanced perspectives
Develop a deeper knowledge of international luxury market codes with a broadened mindset
Make a career switch towards the luxury sector
Experience top ranked Schools with worldwide connections
Programme Presentation
Created in 1907, ESSEC Business School is an academic institution of excellence which throughout its history has been characterized by its iponeering spirit. A centennial institution with a wide network of academic and corporate partners throughout the world, ESSEC focuses on three principles: innovation, involvement and internationalization, a strategy implemented from here until 2020. These three axes forge ESSEC's learning philosophy that is common to all programs: accompanying students and participants throughout a learning journey aimed at opening them to unthought-of opportunities. Join ESSEC, and create your own path towards a successful future in our network of over 50,000 graduates worldwide.
Programme Info
2 Part-time EMBA Programs
Length: 18 months

Programme Structure:
ESSEC & Mannheim EMBA: Modular format – One week blocks (Tuesday-Wednesday to Sunday) every six weeks in average
ESSEC Executive MBA: Week-end Format – Fridays and Saturdays every two weeks in average
Starting Dates:
ESSEC & Mannheim EMBA: October 2023
​ESSEC Executive MBA: March 2022
Minimum work experience: 7-8 years (including international and managerial experience)

Application deadlines: Rolling applications

Courses language: English (100%)

Accreditation(s): AACSB, EQUIS, AMBA

Ranking(s):
The Economist: 7th in Europe for EMBA programs
Financial Times: 5th for executive education
Close
Read More
Student Body
Student Body

Male to Female Ratio: 65/35
Average Age: 38-40
Work Experience: A minimum of 8 years and 12 years in average
Academic Background: First academic degree (Sales, IT, Finance, HR, Marketing, ...)
Close
Admission Requirements
Admissions
Executive MBA Entrance Qualifications:
a first academic degree
at least eight years of work experience, including managerial experience
experience in an international work environment
very good command of the English language
the support of your employer and his or her permission to attend classes on workdays
the motivation to invest a substantial amount of time and effort into our highly challenging but also very rewarding program.
Selection Process:
Optional coaching session to determine your professional project.
Application form with the list of required documents (i.e. TOEIC results for the ESSEC & Mannheim EMBA program)
Application Review by ESSEC (and Mannheim for the ESSEC & Mannheim EMBA program)
Admission Interview with ESSEC's Academic and Executive Directors
Close
Read More
Costs
EMBA Financing
Application fees: €150

Tuition fees:
ESSEC & Mannheim EMBA: €53,000 (excl. VAT) | €63,600 (incl. tax)
ESSEC Executive MBA: €49,000 (excl. VAT) | 58,800 € incl. tax
EMILUX: €42,000
Estimate for accommodation/living costs, insurance per year: Accommodation is provided during the residencies

Financing options:
5 EMBA Scholarships: Leadership, Women, Emerging & Developing countries, International experience, etc.
Company financing
French public financing options: CPF, FHTT, Plan Formation, Congés-formation
Personal financing
For all questions relating to how to finance your program, please contact us.
Close
Read More
Contacts
Contacts
EMBA
Telephone: +33 (0)1 46 92 17 89
Email: executivemba@essec.edu
EMILUX
Telephone: +33 (0)1 46 92 17 89
Email: executivemba@essec.edu
Address:
ESSEC Executive Education
CNIT - BP230
92 053 - Paris La Défense
France
Close
Read More