The University of Hong Kong MASTERS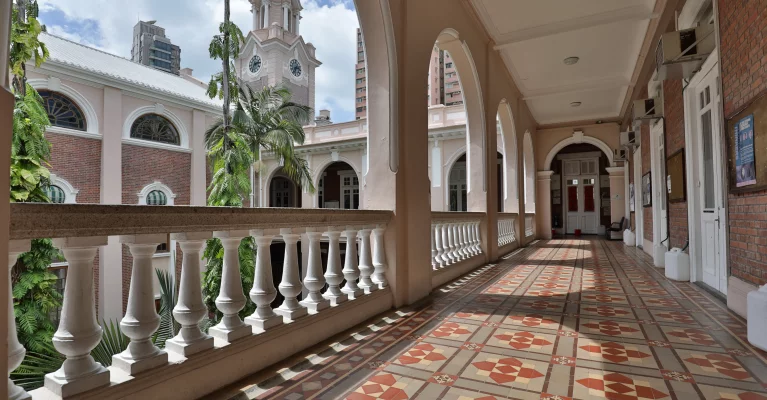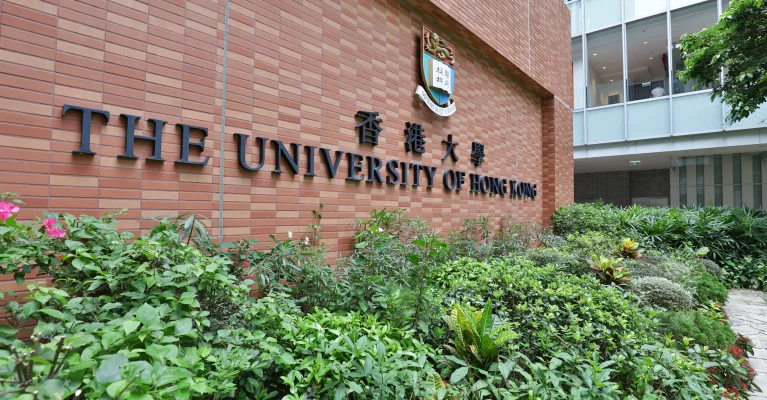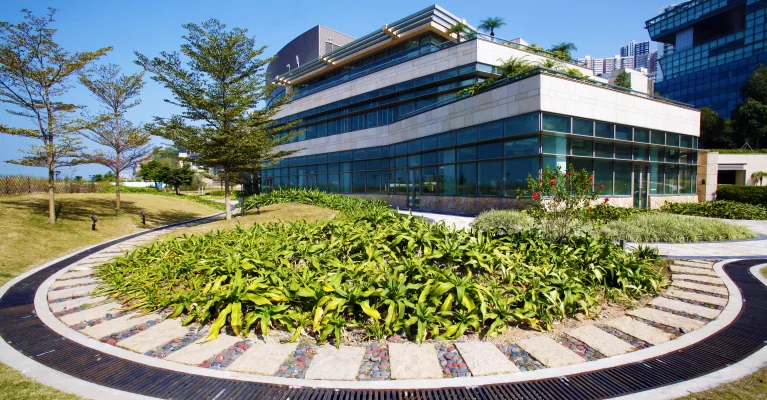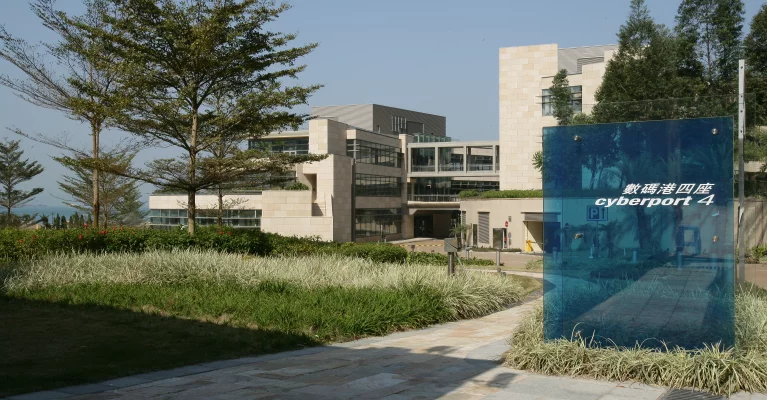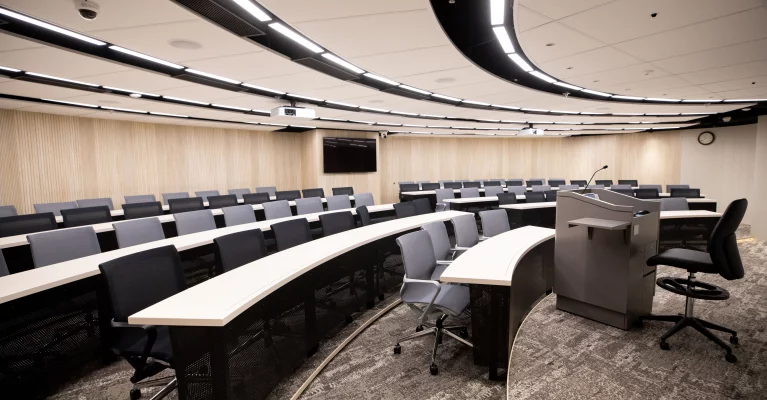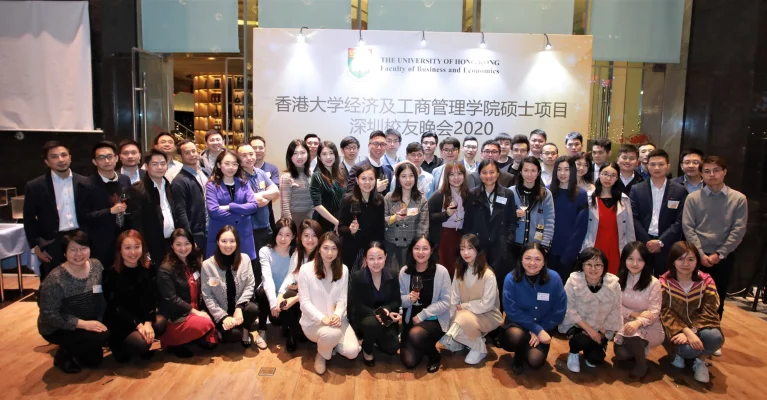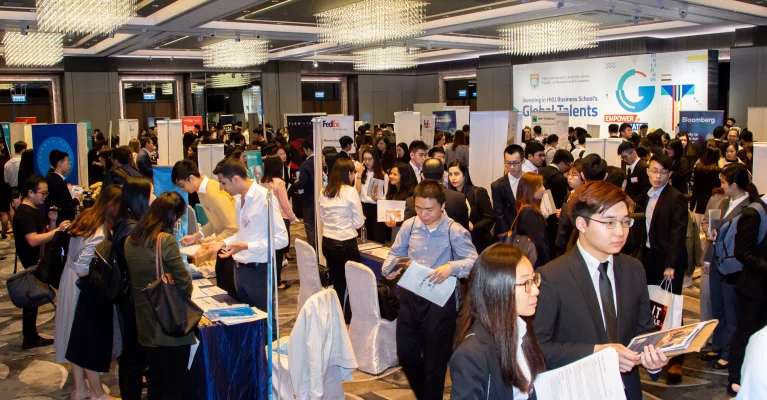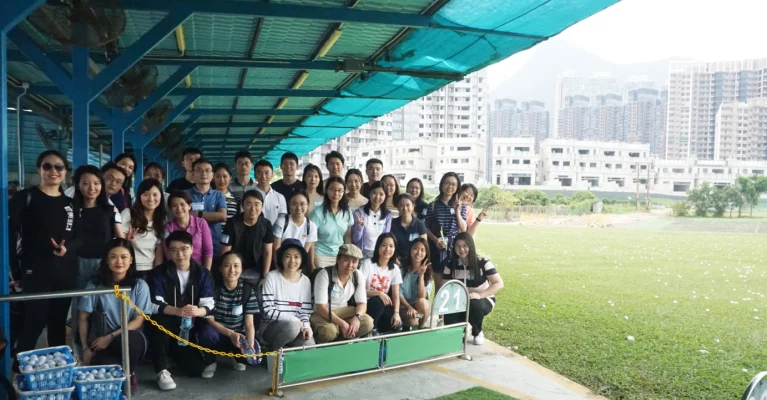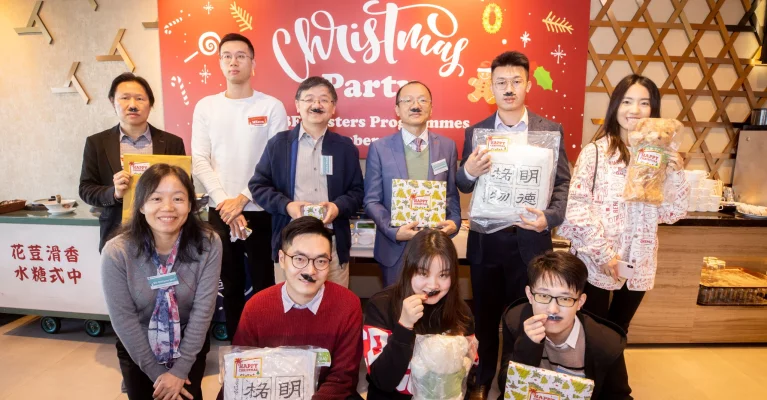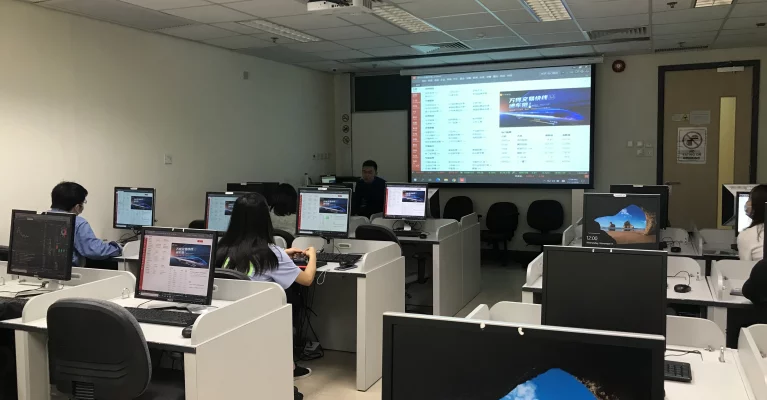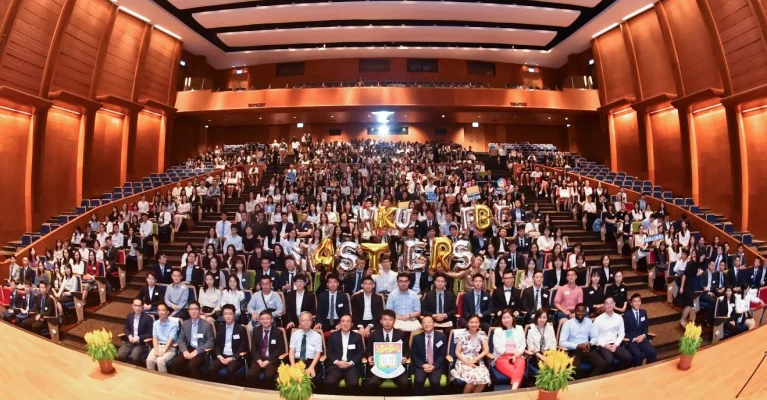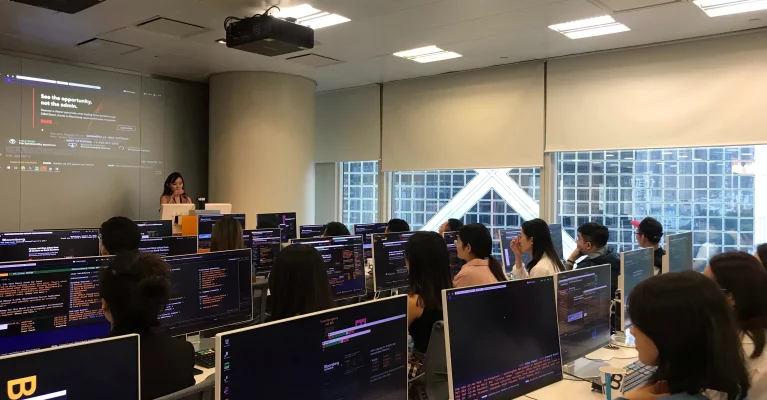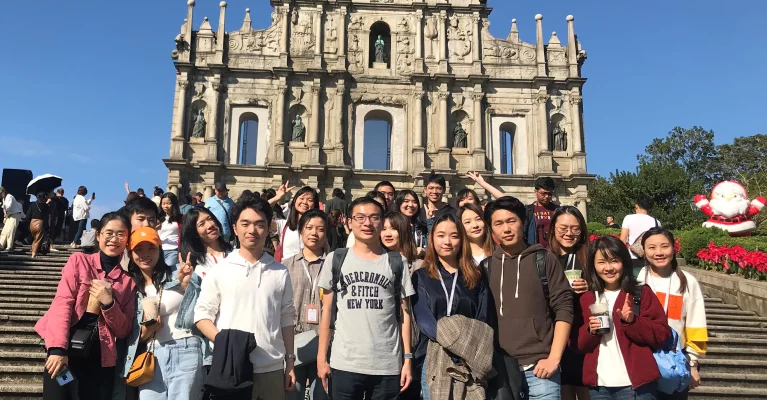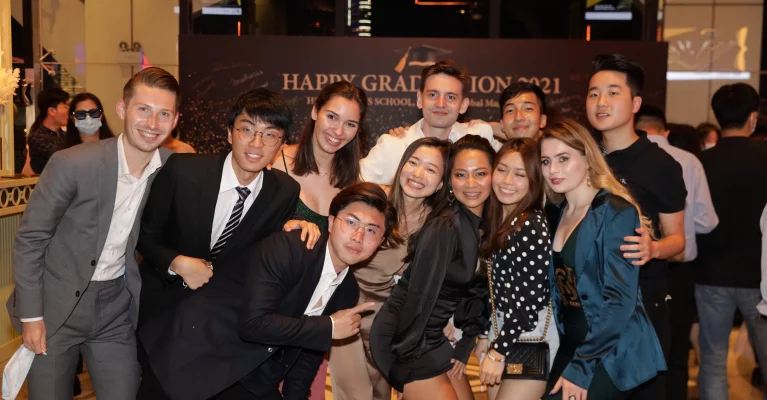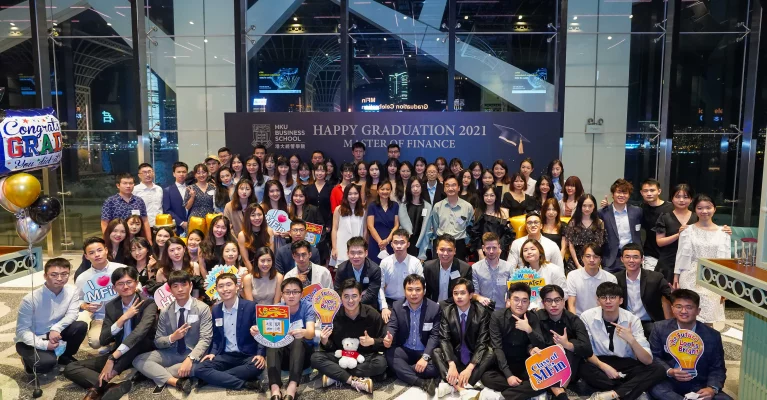 About The University of Hong Kong
Tracing its roots back over a century, The University of Hong Kong (HKU) today proudly stands as one of the leading institutions of higher education in Asia. And with it, the HKU Business School has grown to become a widely recognised and respected business school in the region.
The School strives to nurture first-class business leaders and foster academic and research endeavours to serve the needs of Hong Kong, China and the rest of the world in the new Asia-led economy. As Asia's premier international business school, the School engages leading scholars from all corners of the globe who instil in students global knowledge with an Asian perspective. HKU Business School attracts top students from Hong Kong and beyond. It admits the highest proportion of non-local undergraduate students amongst all Faculties at HKU. Three of its undergraduate programmes are ranked among the University's top 10 programmes.
The School's full-time MBA programme has a strong Asia and China focus, and the programme has been ranked Asia's no. 1 in the World MBA Rankings released by the Economist Intelligence Unit (EIU) for eight consecutive years from 2010 to 2017. Students can opt for an overseas exchange opportunity to supplement their campus learning in Hong Kong: a London track at London Business School, a New York track at Columbia Business School or a Hong Kong/China track at Fudan University.
HKU Business School also offers an elite EMBA-Global Asia programme, jointly with CBS and LBS, for globally-focused senior executives and professionals. The programme was ranked the world's best joint EMBA programme in the Global EMBA Rankings 2018.

Our International MBA Programme, delivered in Shanghai in collaboration with Fudan University, was the first of its kind when it was launched in 1998.
The School is fully accredited by the European Quality Improvement Systems (EQUIS) and the Association to Advance Collegiate Schools of Business (AACSB).
Programme Presentation
At HKU Business School, we offer 7 specialised full-time 1-year Masters Programmes, with a newly launched "Master of Finance in Financial Technology".
Programme Info
The Master of Accounting programme at HKU Business School offers three streams: Accounting Analytics and FinTech, Financial Reporting and Valuation; and Managerial Decision Making and Corporate Governance which allow students the option to choose according to their interests and career aspirations. They may also consider double concentrating if there are any two they are particularly passionate about. Our comprehensive curriculum is accredited by the ACCA, CPA Australia, CIMA and HKICPA, and students on this programme benefit from our professional partnership with the ACCA and KPMG. The programme explores theories on the importance of accounting roles in executive decisions, preparing you to be professional accountants, financial experts and future business leaders.
The Master of Economics Programme at the HKU Business School aims to introduce students to frontier developments in economics and to equip them with state-of-the-art analytical tools. Our comprehensive curriculum has multiple learning streams and helps students connect economic theory with real world business.
The programme also provides students with a strong foundation for PhD study, should they choose to continue their studies, and Master of Economics students can also apply to complete their PhD overseas through the Theory stream and Advanced Research stream.
The HKU Business School Master of Finance (MFin) Programme is a one year full-time interdisciplinary programme combining techniques in statistics, mathematics, physics, engineering and computer programming with the knowledge in finance, accounting, economics and law.
HKU MFin programme also enjoys professional partnerships with the CFA Institute and GARP to ensure the curriculum is closely tied to professional practice and well-suited to prepare students for the demand of the global financial industry as well as to sit for the CFA examinations.
Master of Finance in Financial Technology
The HKU Business School Master of Finance in Financial Technology (MFFinTech) programme is jointly offered by three faculties: the Business School, the Faculty of Engineering and the Faculty of Law. Our faculty members are involved in cutting-edge research and have accumulated experience to nurture the FinTech talents and ensure all students are taught the most up-to-date technological advancements.
The Master of Global Management programme at the HKU Business School offers a comprehensive curriculum that incorporates individual, organisational and national knowledge pertinent to effective management of global issues. Companies are starting to grow and leverage talents over the globe, which means that having the means and ability to work with people from different nationalities is becoming essential.
Master of Science in Business Analytics
The Master of Science in Business Analytics programme at the HKU Business School offers a comprehensive curriculum that aims to help students develop both hard and soft skills related to business analytics throughout the programme. Our students will learn the knowledge and skills of understanding data, transforming data into information and converting information into executable actions.
The programme boasts a real world business analytics project - The Capstone Project - with reputable corporations in the region, in which students apply newly-learned analytics knowledge and skills to a real-life business problem facing our project sponsors.
Master of Science in Marketing
The Master of Science in Marketing programme at the HKU Business School combines traditional marketing concepts and strategies with up-to-date digital analysis. The programme offers a comprehensive curriculum that combines marketing insights, analytical tools and decisions framework, and students will learn the best practices in top global firms, as well as local firms in Hong Kong, Mainland China and beyond.
Close
Read More
Admission Requirements
General Admissions Requirements
A recognised Bachelor's degree or equivalent

Two completed forms of reference on your suitability for the program

Obtain a TOEFL/IELTS* score if you are not from an English-medium university.
Minimum score requirement: TOEFL: 80 | IELTS: 6 (with no subtest below 5.5)
TOEFL iBT® Home Edition and IELTS online tests are not accepted.

GMAT/GRE scores are not required, but a good GMAT/GRE score will be favorably considered and can be helpful for marginal cases.
Please visit our website for details.
Close
Read More
Costs
Tuition Fee
The proposed tuition fee* of HKU Business School Masters Programmes for the 2022 intake:
Programme Tuition Fee Master of Accounting HK$ 330,000 Master of Economics HK$ 330,000 Master of Finance HK$ 420,000 Master of Finance in Financial Technology HK$ 420,000 Master of Global Management HK$ 330,000 Master of Science in Business Analytics HK$ 330,000 Master of Science in Marketing HK$ 330,000
Upon receiving the admission offer, candidates will be required to arrange a deposit (refer to individual programme) to confirm their acceptance. The balance will be payable in 2 instalments over one academic year, irrespective of the number of courses taken in each module.
There is also a non-refundable application fee of HK$300.
*subject to change and final approval by The University of Hong Kong
Close
Read More
Contacts
HKU Business School
Room 304, Block B, Cyberport 4
100 Cyberport Road
Hong Kong
Enquires:
fbemsc@hku.hk
Close