Nottingham Trent University MASTERS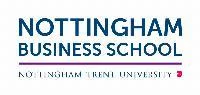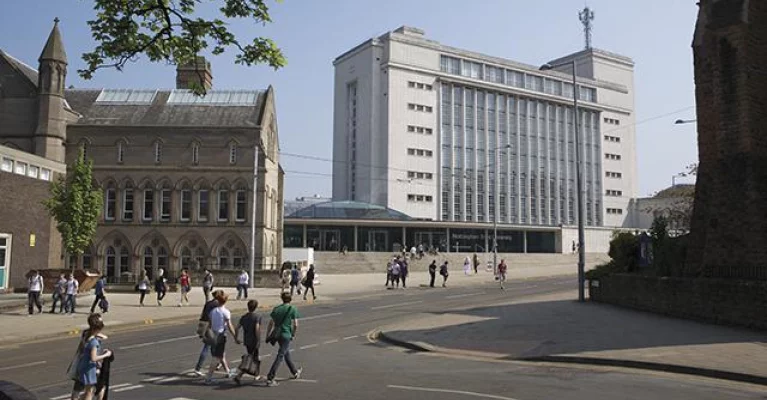 About Nottingham Trent University
At Nottingham Business School we aim to provide a challenging, hands-on and rewarding educational experience in a world class environment.
Our mission is to provide education and research in business, management and economics that combines academic excellence with impact. The purpose and effect of that work is to drive change in business and organisational practice through knowledge and people. Our aim and vision is to be one of the UK's leading business-focused business schools.
By choosing Nottingham Business School you can be sure that you will graduate with the qualifications needed to open the door to an exciting and rewarding career.
We are ranked 12th in the 2020 Guardian League table. NBS' Accounting and Finance courses are placed at 4th, Economics at 7th and Business and related subjects in 11th position.
The NBS has also been announced as University of the Year 2019 by the Guardian ,Modern University of the Year 2018 by Sunday Times Good University Guide, University of the Year 2017 by Times Higher Education and the 5th most sustainable university in the world for the second year running by The UI GreenMetric World University Ranking
Programme Presentation
Nottingham Business School, part of Nottingham Trent University, is an international business school with a rich and vibrant postgraduate community. We're both EQUIS and AACSB accredited and ranked in the Financial Times Top 100 European Business Schools 2018. These achievements are an indication of our unique and dedicated approach to personalising learning. We tailor our courses and provide a range of comprehensive resources such as academic and industry mentors. We have one of the largest and most diverse teaching faculties of any UK business school.
Programme Info
Our Masters courses give you the opportunity to work or study abroad. If that doesn't appeal to you, our courses are structured to have an international perspective regardless of your place of study. The option of doing a consultancy project instead of a dissertation in your final semester means that you can develop professional skills while working on a real business problem.
MSc Management
MSc Management and Finance
MSc Management and Global Supply Chain Management
MSc Management and International Business
MSc Management and Marketing
MSc Management and Business Analytics
MSc Marketing
MSc Branding and Advertising
MSc Digital Marketing
MSc Human Resource Management
MSc Economics
MSc Economics Banking and Finance
MSc International Business (Single Award)
MSc International Business (Dual Award)
MSc Finance
MSc Finance and Accounting
MSc Finance and Investment Banking
MSc FinTech and Financial Markets
MSc Innovation Management and Entrepreneurship
MSc Project Management
Close
Read More
Student Body
Percentage of international students:
Europe: 24.67 (%)
North America: 1.75 (%)
Central/South America: 0.22 (%)
Middle East: 3.39 (%)
Oceania and Asia: 59.17 (%)
Africa: 10.04 (%)
Latin America: 0.22 (%)
Men/Women Ratio: 55:45
Age Range: 21 - 35
Average Age: 25
Close
Admission Requirements
You will need an undergraduate degree equivalent to a UK undergraduate honours degree (2.2 or above).
All applicants will be required to demonstrate a commitment to the subject they wish to study and should demonstrate how their chosen programme of study will benefit them in their future career.
One academic reference is required.
If English is not your first language you need to show us that your language skills are strong enough for intensive academic study. We usually ask for an IELTS test and we accept some alternative English language tests.
For 1-year Masters you'll need a 6.5 grade overall with minimum of 5.5 in each component.
For 2-year Masters you'll need a 6.5 grade overall with a minimum of 6.0 in speaking and listening, and 5.5 in reading and writing.
Close
Read More
Costs
Home / EU students:
from £9,750 to £10,750(one year full-time)
£11,135 (two year full-time)
International students:
from £16,400 to £17,400(one year full-time)
from £17,400 to £18,955 (two year full-time)
Close
Contacts
If you would like to find out more or if you have any questions at all, please contact us
Alyona Ananieva
Admissions Advisor
Email: a.ananieva@unimybeyond.com
Mobile: (+359) 877 57 02 69
Website: http://www.unimybeyond.com/
Daniela Shishkova
Admissions Advisor
Email : d.shishkova@unimybeyond.com
Mobile: (+359) 878 537 576
Website: http://www.unimybeyond.com/
Close
Read More