Burgundy School of Business MASTERS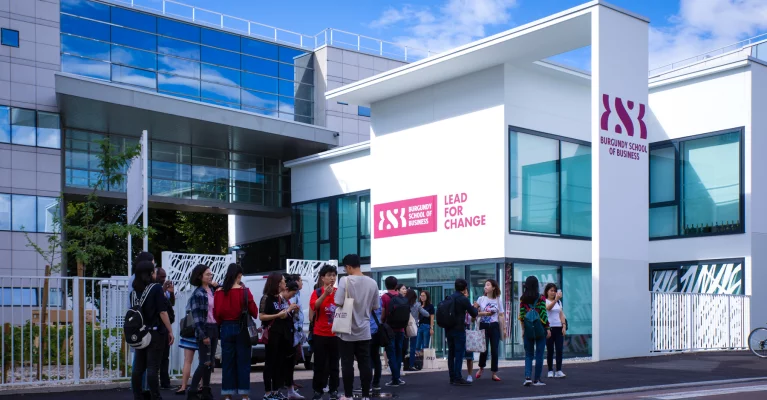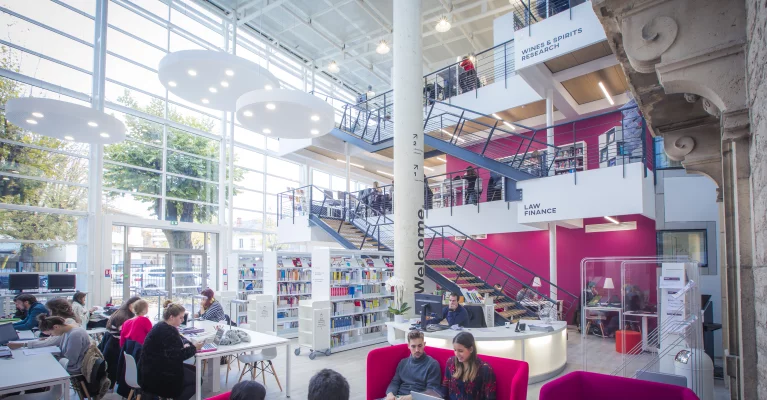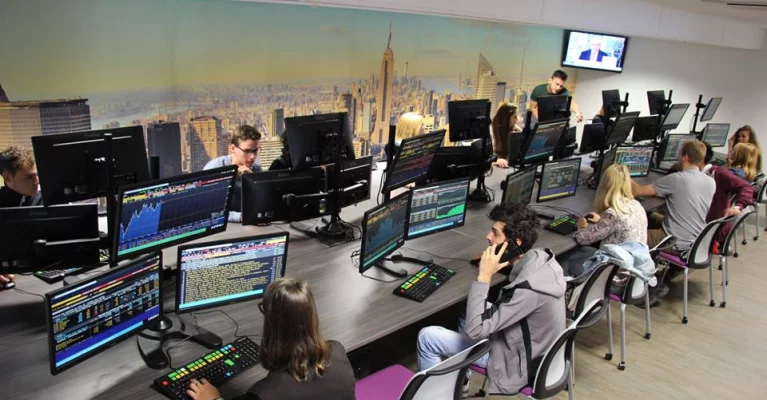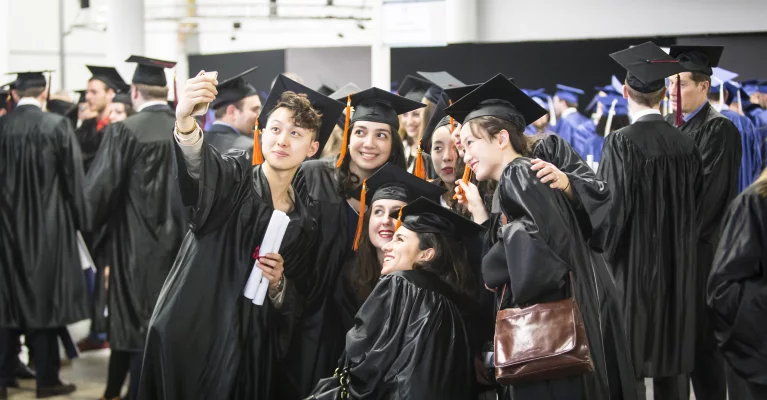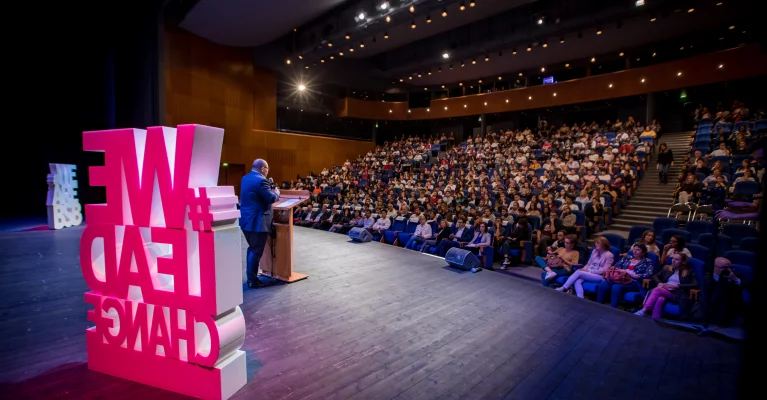 About Burgundy School of Business
We are delighted to introduce you to our business and management school: Burgundy School of Business, located in Dijon, France. BSB is one of the leading Management Schools in France, founded in 1899, with an acknowledged reputation for excellence in research and teaching, innovation, and links with the business industry. According to SIGEM, our school is ranked as one of the top 15 Business Schools of France and stands among 1% of Best Business Schools globally, according to Financial Times.
BSB has been widely recognised in the global system of education and has been accredited by various prominent international accrediting bodies like AACSB and EQUIS. BSB prepares its students for their international careers by training them to become creative, adaptable, unique and competitive individuals with problem-solving, analytical, entrepreneurial and critical-thinking skills.
Our inclusive and welcoming community accommodates over 2700 students, a quarter of which are international students from 66 different countries. Each nationality feels welcome and at home, as our teaching staff is also very diverse, providing a lot of support for international students. BSB also offers the opportunity to acquire a double degree and study abroad, as it has developed partnerships with 176 schools and universities in 52 countries that students can benefit from using the exchange programme.
What makes BSB unique?
BSB strongly believes that education is not the end goal but rather is an essential tool to fulfil one's full potential, reach maximum professionalism and become an expert in a given field. We provide students over 3000 hours of career coaching, including interview preparations, job application document review, and market analysis. Another quality that defines BSB services is our strong effort to provide a small-group, personalised approach to student learning. This is the very approach that is unique among the world of higher education and the Grandes Ecoles. At BSB, classes are taught by highly qualified professionals or academics, who offer an individualistic approach and deliver the information clearly to all students, as classes are limited to 35 students per teacher, which leaves a plethora of time for each student to ask questions.
BSB Facilities and Cultural Life
The Dijon campus is located in the city centre, and all of the facilities are within walking distance. The campus, redesigned in 2017 and is carefully created for a high-quality student life, focused on providing the best student experience, adapted for new teaching approaches and new ways of working.
BSB is also proud to present the House of Finance, which is a mini Wall Street and contains a trading room with Bloomberg technology at its heart. Moreover, BSB has an excellent Career Centre, focused on facilitating smooth entry of new students into the competitive labour market.
At BSB, the facilities include a music studio, dance hall, zen room, café and gym. BSB holds the highest award for active cities and sports!

BSB has a very rich and exciting cultural life, as Dijon provides 250 days of cultural festivals: concerts, theatre, street shows, and the VYV festival Les Solidarites with which BSB is partners.
Dijon has been rated as a 2nd Best City to study in with the most pleasant living conditions for students «L'Etudiant Magazine». With 30,000 students, Dijon is also one of the towns with the most affordable student accommodation.
Programme Presentation
BSB - Burgundy School of Business is an international leading teaching and research establishment founded in 1899. BSB belongs to the Top 1% Business Schools in the World, thanks to national and international accreditations: AACSB and EQUIS. We are located at the heart of Dijon, the historic capital of Burgundy Franche-Comte. BSB offers high-level management programs, from undergraduate to postgraduate level, in English or in French.
Programme Info
BSB Master Programs are recognized in France and worldwide and prepare you with professional skills for a career in finance, marketing, human resources, and business development.
Our MSc is distinguished for their training excellence, based on a unique personalized teaching and learning approach: 100% of the courses are delivered face to face.
BSB has a rich and diverse undergraduate and postgraduate programme, such as:
"Our mission is to provide current and future managers with quality education, based on our research activities and to contribute to the influence of our territory. As part of an entrepreneurial approach and open to the international market, our training programs contribute to the acquisition of professional expertise that integrates the needs of business and social responsibility. " Stéphan BOURCIEU, Director of BSB.
5 reasons to join our Programmes at BSB:
HIGH-LEVEL INTERNATIONAL EXPERIENCE: The programs taught 100% in English and provide over 180 international partners
EXCELLENCE TRACK WITH PERSONALIZED CURRICULUM: 8 MS or MSc programmes and 55 dual-degrees in France and abroad
A HANDS-ON APPROACH TO TEACHING AND LEARNING: Course modules using Do and Learn techniques
OVER 3,000 HOURS OF COACHING WITH THE CAREER BOOSTER
A POWERFUL ALUMNI NETWORK: Over 16,000 graduates and 92% of graduates find a job in under 6 months
ADMISSION
Academic requirements:
- A non-French Bachelor's Degree or Master Degree
Admission process:
Step 1: Fill in the online application form on BSB's website
Step 2: Oral motivation interview
Language requirements:
- English Track: IELTS 6.0 or TOEIC 785
- French Track: TCF/TEF: B2
Costs:
Application fees: €100
Tuition Fee: €7,000 - €14,0000
Close
Read More
Contacts
DIJON CAMPUS
29 rue Sambin
BP 50608
21006 Dijon Cedex*
Tél. +33 (0)380 725 900
LYON CAMPUS
Immeuble Milky Way
42, Cours Suchet
69002 Lyon
Immeuble Le Progrès
4 rue Paul Montrochet
69 002 Lyon
Tél. +33 (0) 428 297 720
NEW CAMPUS
(1st Semester 2021)
37 rue Saint-Romain
69008 Lyon
PARIS CAMPUS
17, rue Juge
75015 Paris
Tél. +33 (0)145 791 318
Close
Read More