HEC Montréal MBA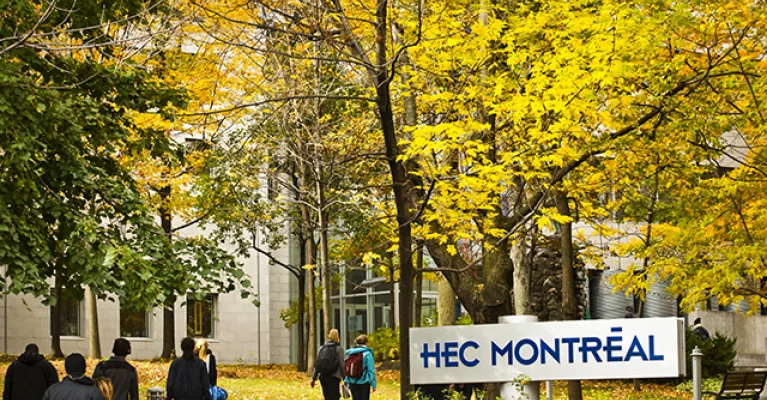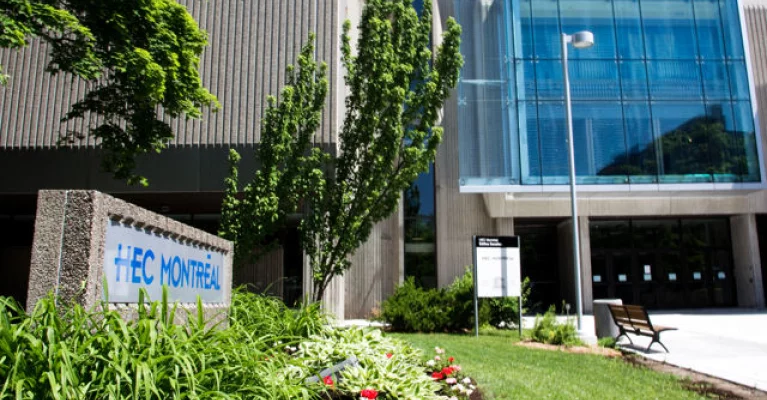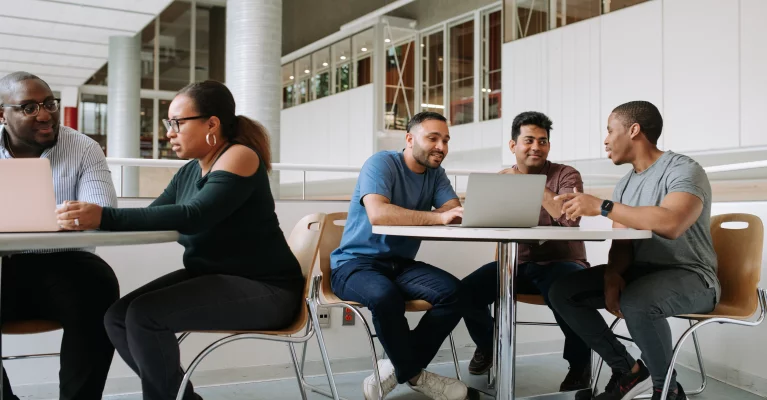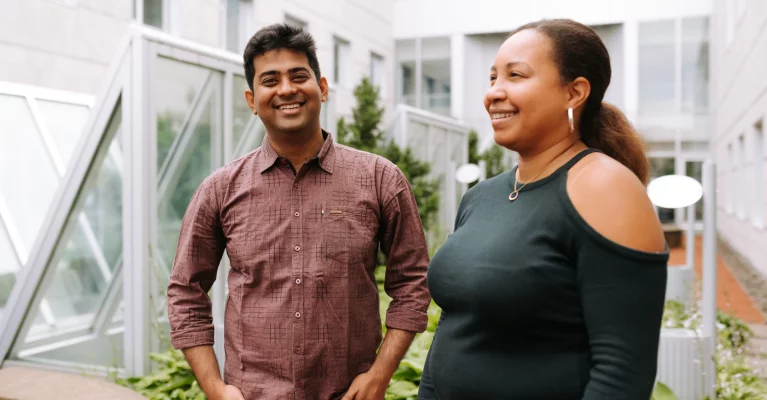 About HEC Montréal
A Practice-Oriented Program
The strength of the HEC Montréal MBA lies in practical experiences. Its teaching methods prepare managers to apply their skills in a complex environment while considering all facets of organizational management. The learning process involves case studies, management simulations, teamwork and direct interactions with business leaders during school-sponsored conferences and debates. Outstanding professors contribute to a student's development of business acumen and leadership aptitudes. Students from around the world with diverse backgrounds contribute to the learning experience that expands their global network and forms lasting bonds.
Put Learning into Practice
The MBA is more than a series of courses. Students can participate in the Creative Destruction Lab (CDL – Montréal) an accelerator program to advise technology and artificial intelligence start-ups in Canada during key stages of their development.
The MBA program also features a consulting field project and the HEC Challenge that enables students to apply their learning by solving real business problems in companies located in Montréal and beyond.
These practical activities are key professional development opportunities for students to gain experience while expanding their network of business professionals.
Unbeatable ROI
The MBA program offers an excellent ROI (low tuition fees, excellent placement rate and salary progression). On average 98% find employment within 6 months with an average increase of 51% and salary $116,033 CAD.
Programme Presentation
A Canadian leader in management training and research, HEC Montréal, founded in 1907, is a top-ranked business school and holds three prestigious accreditations: AACSB, EQUIS and AMBA. The MBA is a practice-oriented program that uses a variety of teaching methods like case studies, simulations, consultation mandates and direct interactions with business leaders. The MBA offers exceptional ROI, attracting students from around the world from diverse academic and professional backgrounds.
Programme Info
The MBA at a Glance
Students acquire business fundamentals from the following themes:
Professional Coaching
Management Tools
Understanding the Business Environment of the Firm
Value-Creation Challenges
Managing Processes and Systems
Students customize their program by selecting elective courses in one or more areas:
Consulting
Digital Business
Strategy and International Business
Leadership
Innovation and Entrepreneurship
Finance and Economics
A 5-week consulting mandate in an organization
Students work in small teams in a business or organization to propose solutions to a real mandate. This is one of several features of the HEC Montréal MBA that enables students to put their knowledge into practice while gaining valuable management experience and expanding their business network.
Close
Read More
Student Body
A Global Perspective
HEC Montréal selects students from diverse academic and professional backgrounds. From 22 countries and with an average of 6 years of work experience, MBA students actively contribute to the learning experience. Undergraduate Background:
Engineering: 33%
Administration: 29%
Humanities and Education: 16%
Pure, Applied and Health Sciences: 15%
IT: 7%
Close
Admission Requirements
ONE-YEAR OR PART-TIME
The one-year program is offered entirely in English or in French and begins in September. The part-time program is offered in French with admission in September or January. Classes are held two evenings per week and one Saturday per month.
ADMISSION REQUIREMENTS
Undergraduate degree in any field
Minimum 3 years' full-time work experience (excluding internships)
GMAT average score 630 or equivalent GRE or TAGE MAGE average score 300
Close
Costs
Tuition fees are quoted in Canadian dollars (CAD) and depend on a student's residency status:
International students: $59,000

Canadian, non-residents of Quebec: $20,000

Quebec, French and French Belgian students: $9,300
Close
Contacts
Contact
Student Recruitment Team:
info@hec.ca
Close