HEC Paris MBA MBA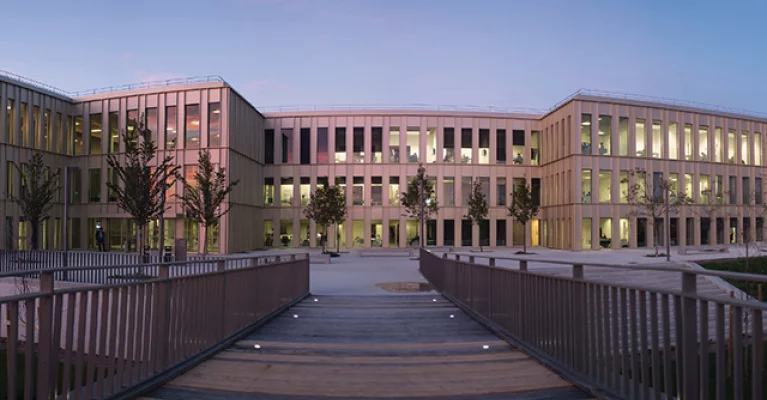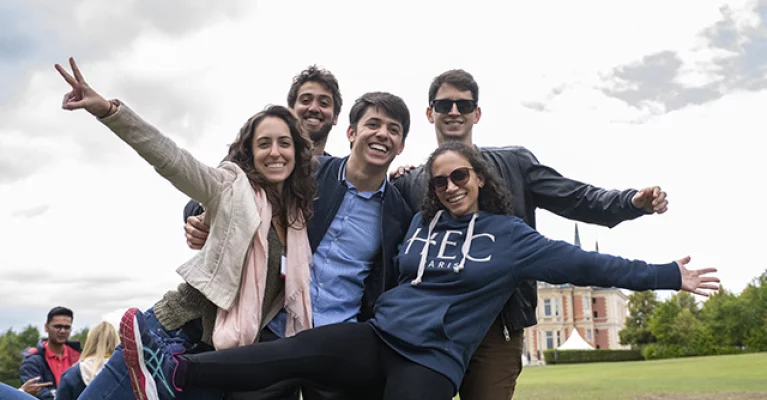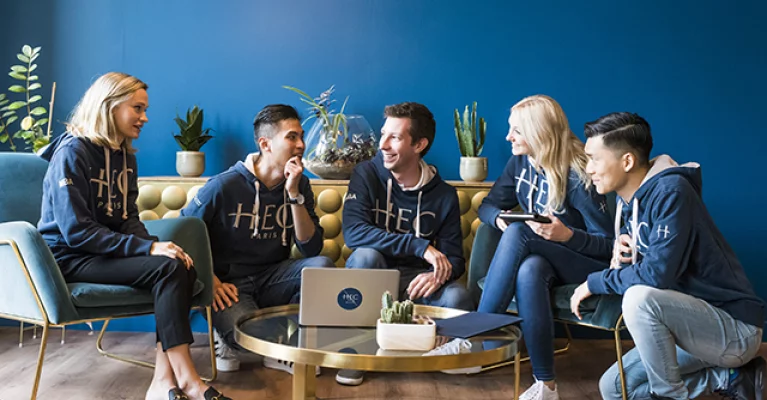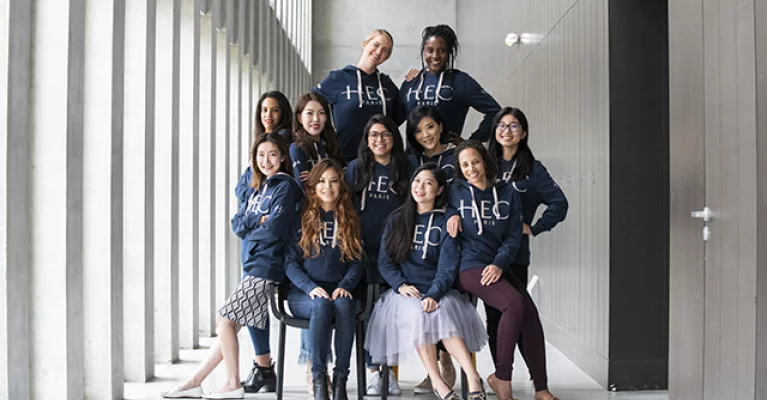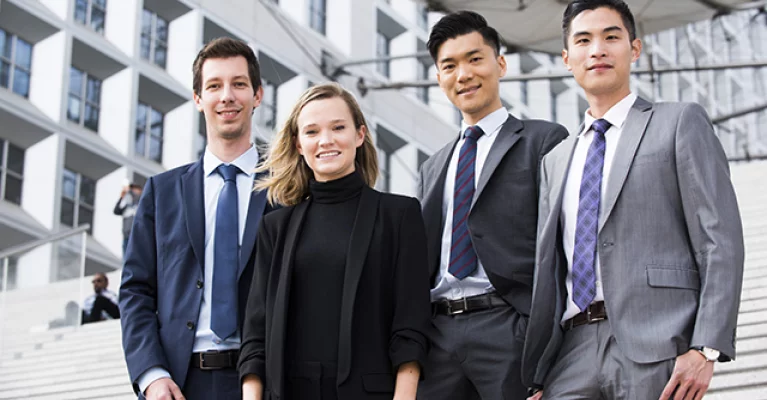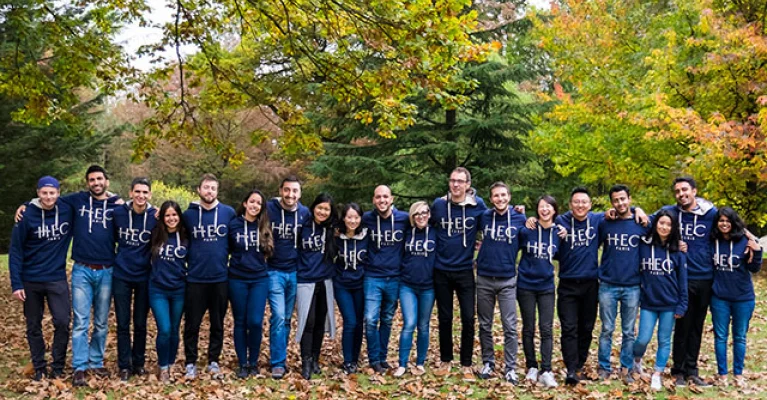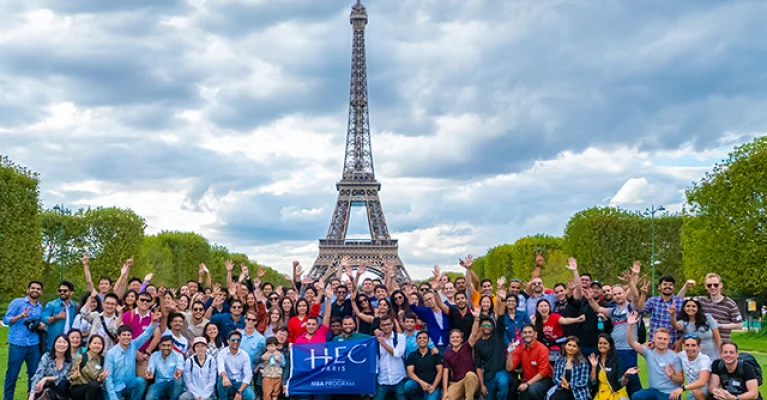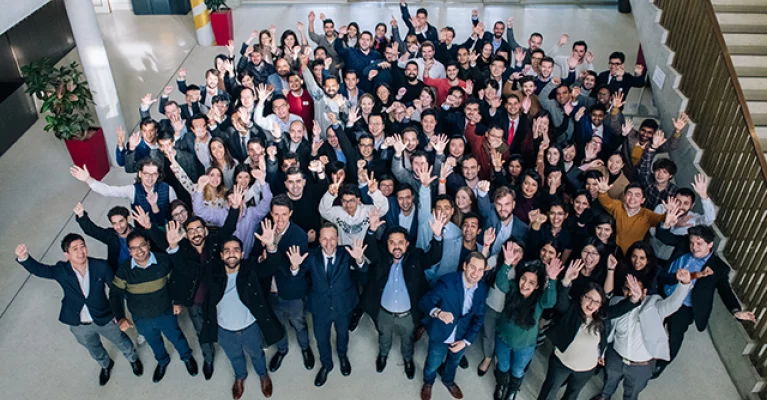 About HEC Paris MBA
HEC Paris MBA, one of the top ranking MBA programmes in the world, provides the ideal environment for students to realize their full potential and become business leaders for the 21st century.

Located only 17 kilometres from the center of Paris, a major economic epicenter in Europe, HEC Paris MBA is situated in the Paris-Saclay Innovation Cluster. Designed to unite France's best research institutions, hi-tech businesses, startups and universities, the cluster enables our students to draw upon the expertise of other participants and team up with scientists to bring their technological inventions to market.

Our 16-month programme gives students the ideal amount of time to digest new information and build their CV through internships and specialized courses without keeping them out of the workforce for too long. The size of our cohort – limited to under 300 students – guarantees a personalised learning experience that prioritises our students and their goals.

The HEC Paris MBA is divided into two complementary counterparts: the Fundamental Phase and the Customized Phase. The Fundamental Phase uses a rigorous combination of academic training and hands-on learning to teach core management skills. After eight months, students have developed the exact skills needed to transform business performance.

With the Customised Phase, students hone their abilities in a specific sector and gain the experience that makes their CV stand out. Students choose a specialisation, and spend eight months developing their expertise through a range of electives, double-degree options, international-exchange programmes and real-world work experiences.

HEC recently added the Creative Destruction Lab to its ever-increasing list of opportunities for budding entrepreneurs. This seed-stage program, which exists in only nine locations worldwide, gives students the opportunity to work directly with highly scalable start-ups dedicated to finding solutions to climate change. In addition, HEC works closely with Station F, the world's biggest start-up campus. The HEC Incubator is located there, and students benefit from having access to some of France's most accomplished entrepreneurs.
Students can also capitalize on the school's participation in the Paris-Saclay Innovation Cluster (dubbed "The Silicon Valley of France"). The school is surrounded by some of France's best research institutions, high-tech businesses, and start-ups, all of which HEC students can access. Firms and investors come and pitch ideas to MBA students, who then work on commercializing the technology. The ideas are then pitched to CEOs and VCs, and some develop into real businesses. The entrepreneurial streak in this MBA clearly rubs off: 20% of HEC Paris MBAs go on to found their own businesses at some point.

At HEC Paris MBA, students experience an entirely different approach to leadership. We believe that you must know yourself and your strength to truly lead. After learning the theories of leadership, students face their fears, develop critical-thinking skills and challenge conventional wisdom in complex situations specifically designed to put those theories to the test.

Our Career Centre ensures that our students' career goals align with the needs of the global job market. We encourage students to explore a variety of industries and functions, fueling career transformation. The majority of our students succeed in changing their career paths, whether it is a sector, function or geography change. More than half of our graduates from the Class of 2020 changed at least two of these three elements, while 45 percent changed all three aspects of their career.

HEC Paris MBA students graduate armed with a global mindset, the latest knowledge of today and access to a network of over 60,000 alumni in 132 countries. Within three months of graduation, 92 percent of graduates accept job offers and more than 65 percent secure employment outside of their home countries.
Programme Presentation
The HEC Paris MBA program is a top-ranked MBA, located in Paris, France. The program is a 16-month journey with a customizable curriculum that includes seven specializations, inspiring electives and the possibility to pursue an internship to make your CV stand out. Leadership is taught through group work and a series of memorable and hands-on seminars – learning by doing is the motto of the MBA! Your courses are taught in English with optional language classes for those who wish to study an additional language. With a 93% employed at graduation placement rate, we are ranked as #1 for return on investment, and most students double their salary at graduation!
Programme Info
Programme Info
Accreditations: AMBA, EQUIS, AACSB
Rankings: The Economist Full Time MBA Ranking: #2 Worldwide (2021), The Financial Times Global MBA Ranking: #7 Worldwide (2021), America Economia: #3 Worldwide (2021).
Type of Programme: MBA
Programme Format: Full-time (16 months)
Course Specialisations: Strategy, Marketing, Advanced Management, Entrepreneurship, Finance, Digital Innovation, Sustainability & Disruptive Innovation
Language Courses: French, Spanish, German, Mandarin, Italian
Application Deadlines: Rolling - We have monthly deadlines and you have an admissions decision within 5 weeks
Starting Dates: 2 intakes: September or January
Exchange Programme: 40+ academic partnerships
Close
Read More
Student Body
Student Body
Male Female Ratio: 66/34%
Age Range: 24 – 37
Average Age: 30 (Full-time)
Diversity: Students come from over 60 difference countries
International Students: 92%
Close
Admission Requirements
Admission Requirements
University Degree: Yes
GMAT (Minimum): No minimum GMAT. Average: 690
GRE (Minimum): No minimum GRE. Average quantitative Reasoning 65th percentile, Verbal Reasoning 65th percentile
TOEFL (Minimum): 100 (IBT); 260 (CBT); 600 (PBT)
IELTS (Minimum): 7 Min PTE: 72
TOEIC (Minimum): 320 (speaking & writing)
References: 2 online professional resources to be shared
Minimum Length of Work Experience: 2 years
Average Work Experience: 6 years
Close
Read More
Costs
Costs*
*Application Fees: 200 €
*Tuition Fees: 78,000 €
Scholarships: Available upon admission, over $2,000,000 awarded per year
Close