Santa Clara University MASTERS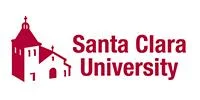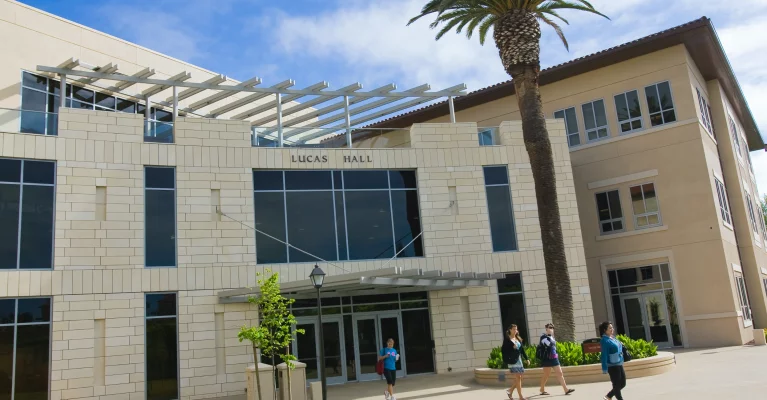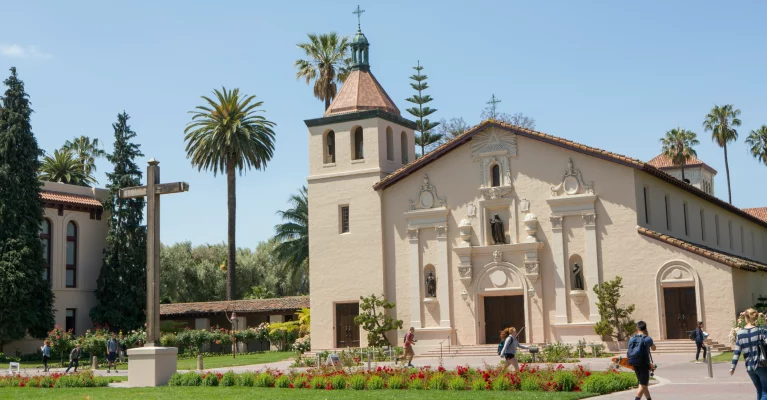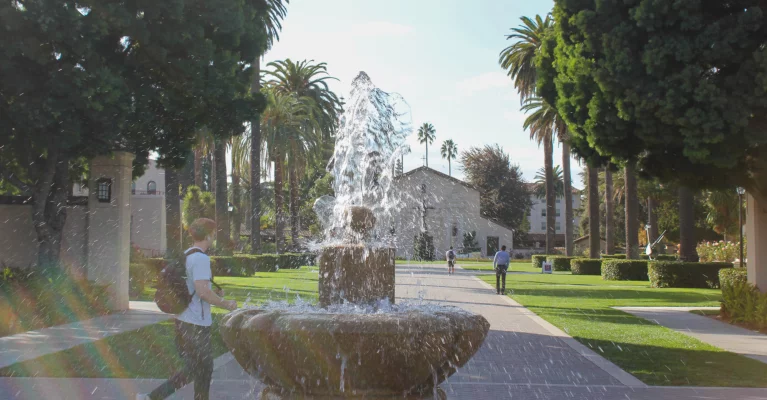 About Santa Clara University
Located in the heart of Silicon Valley, Santa Clara University blends high-tech innovation with a social consciousness grounded in the Jesuit educational tradition.
Our campus spans 106 lush acres with world-renowned gardens and state-of-the-art facilities all surrounding our iconic Mission. But our campus is just the beginning of the story.
Santa Clara is located at the southern tip of the San Francisco Bay. We're adjacent to San Jose, the 10th largest city in the U.S., and just two miles from San Jose International Airport. Did we mention we enjoy nearly 300 days of sunshine a year?
We are committed to leaving the world a better place. We pursue new technology, encourage creativity, engage with our communities, and share an entrepreneurial mindset. Our goal is to help shape the next generation of leaders and global thinkers.
Santa Clara's undergraduate and graduate programs span areas ranging from psychology to sustainable-energy engineering and from theatre arts to business analytics.
Programme Presentation
As the Jesuit business school in Silicon Valley we offer students a unique combination of distinguished history and dynamic innovation. Santa Clara University is at the center of the most innovative commercial region in the world. Our geography is our laboratory to explore the elements of business success, helping students discover and leverage their own ingenuity. With a firm grasp of both theory and practice—what should be done as well as how to get it done—our graduates bring the best tools and an energetic perspective to every business decision. The faculty at the Leavey School of Business comprises both renowned scholars and celebrated teachers. These committed instructors and dedicated researchers create the knowledge and tools that are the foundations of modern business education.
Programme Info
A master's degree from the Leavey School of Business is your fast pass to a more fulfilling career. Here you'll learn from the best. Put innovative business practices to work. And develop the skills needed to thrive in any professional setting. Our alumni work at the top firms in the world—earning some of the highest salaries in the nation.
The ability to collect and make sense of a vast amount of data that has transformed the industry—and you can be part of the transformation with our MS in Business Analytics program. Through an expertly designed curriculum that blends business acumen with data analysis, we prepare you for careers in one of the fastest growing, most in-demand fields in tech.
Program Overview
• Program duration: Five quarters full-time; two years part-time.
• Time/schedule: Evening and Saturday classes.
• Course delivery: Cohort style with elective options.
Our targeted MS in Finance and Analytics program has helped countless professionals push their personal envelopes to excel in the corporate world, master in investment management, and command capital markets. We have part time programs to get you on a fast track to financial proficiency.
Program Overview
• Program duration: 10 month full-time program; a part-time option is also available.
• Time/schedule: Evening and Saturday classes.
• Course delivery: Cohort style with elective options.
Information systems drive business. All the way from the companies that build the technology itself to disparate disciplines such as construction, education, and banking—the speed of business is dependent on IS. Our MSIS is born of and lives in Silicon Valley. Led by faculty recruited from top companies, our project-based curriculum draws from real-world challenges that you can put to use immediately.
Program Overview
• Program duration: Flexible program length from 16 to 24 months.
• Time/schedule: Evening/Saturday classes to balance work, life, and study.
• Course delivery: Tailored class schedule to build foundations and to meet your interest and needs.
• STEM-approved
This online marketing master's degree program has been designed in the heart of Silicon Valley to help you grow into a visionary leader conversant in the burgeoning field of marketing technology, or "MarTech." MarTech describes the applications, interfaces, and tracking technologies that leading-edge marketing organizations use to operate with agility and solve the impossible-seeming marketing problems that arise in the contemporary digital world. Online degrees at SCU are not open to students studying on an F-1 visa.
Close
Read More
Admission Requirements
A completed application includes:
Online application form complete with resume and essay question responses. Please visit the online application web page here »
Online application fee of $158 paid by credit card
Official GMAT or GRE exam results *
Graduate Management Admission Test (GMAT) or Graduate Record Examination (GRE) scores should be sent directly from the ETS office to Santa Clara University (GRE Reference Institution Code: 4851; GMAT Reference Institution Code: BV3-WB51).
*waivers available for qualified applicants.
Official Test of English as Foreign Language (TOEFL) / International English Language Testing System (IELTS) test score is required, if your first language is not English. (TOEFL Reference Institution Code: 4851, Department Code: 02)
Scanned official transcripts from each college / university-level institution attended, including extension programs, and the WES ICAP (World Education Services International Credential Advantage Package) is required in place of official transcripts for international institutions.
Two confidential letters of recommendation from faculty, managers, or supervisors who are familiar with your work
Interview
Close
Read More
Costs
MS Program Costs
MSBA: 42 units at $1358per unit
MSFA: 36 units at $1358 per unit
MSIS: 48 units at $1234 per unit
MSMK: 36 units at $1234 per unit (online)
Close
Contacts
500 El Camino Real
Santa Clara, CA 95053
gradbusiness@scu.edu
msadmissions@scu.edu
408-554-4539
37° 21' 14.7852'' N and 121° 57' 18.8568'' W
Close