IESE Global Executive MBA MBA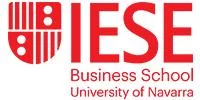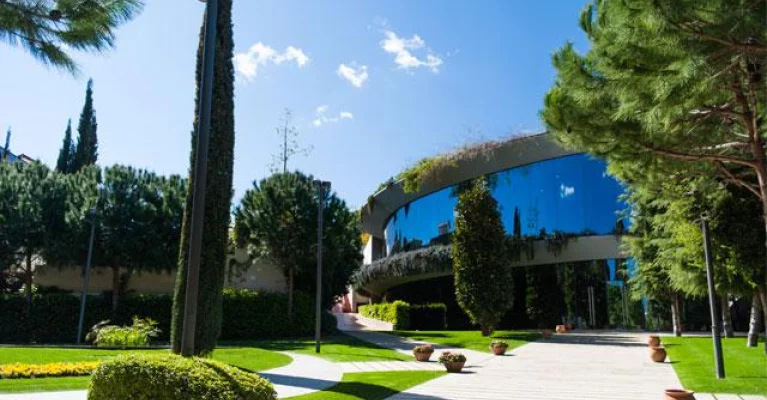 Location: Germany, Singapore, Spain, USA
About IESE Global Executive MBA
Since 1958, IESE Business School has been committed to developing exceptional leaders who aspire to have a deep, positive and lasting impact on people, firms and society. IESE's humanistic approach puts you at the centre of the learning experience with a focus on your personal and professional development.
At IESE, you will hone your strategic leadership competencies within a global framework. Our top-ranked programmes and world-class international faculty will help you craft strategies for sustainable growth and profitability, and acquire the vision to drive meaningful change across your organisation. On completing your IESE programme, you will join a thriving alumni community of more than 50,000 executives and entrepreneurs who work in more than 100 countries.
IESE has developed state of the art campuses in Barcelona, Madrid, New York, Munich and Sao Paulo. Additionally we deliver programmes across an extensive global network of 16 sister schools covering Latin America, Africa and East & South East Asia.
GLOBAL EXECUTIVE MBA
The IESE Global Executive MBA program is for managers and executives who are at a turning point in their career, facing a new level of professional and leadership challenges as they seek to help their company grow in an increasingly complex and uncertain world. To succeed, it's vital to strengthen knowledge of new markets and broaden skills as a leader. At this career stage, professionals want to find a program that recognises and addresses these specific needs and goals.
What the Programme Offers
Business skills and knowledge with a General Management focus
Case-based methodology
Advanced leadership skills
Global Context - transformational impact
Modules on 3 continents
Participants living and working in more than 30 countries
International faculty (+30 nationalities)
Reflection and personal growth - personalised focus
Fundamental definition of organisations and society
Confidence and preparation to make the next career step
Emphasis on ethical dimensions of decision making, indispensable for personal growth and corporate sustainability
A person-centred approach to manage organisations
MBA
IESE's full-time MBA is taught on our Barcelona campus, and students have the option to complete part of their studies at campuses in New York and Sao Paulo, and in Shanghai and Nairobi.
EXECUTIVE MBA
Designed for working professionals, IESE's Executive MBA is offered in four cities – Barcelona, Madrid, Munich and Sao Paulo – and combines flexible classes with intensive international modules.

All three MBA programs share a global scope, dedication to ethical leadership, commitment to entrepreneurship, and belief in the general management perspective. IESE has about 50,000 alumni and they go on to leadership positions throughout the world.
Programme Presentation
IESE is a top-ranked business school that stands at the forefront of global business education for nearly six decades. IESE caters to outstanding individuals at different stages of their careers, offering Full-time MBA, Executive MBA and Global Executive MBA programmes. IESE's Executive Education program is ranked as No. 1 in the world by the Financial Times in 2015, 2016, 2017, 2018, 2019 and 2020.
Programme Info
Programme Info
Type of Course: Global Executive MBA
Format:
Modular with supporting distance learning
Bimonthly format - 6 two-week modules
Core modules delivered in Barcelona, Madrid, New York, Munich, Silicon Valley and Singapore plus electives in New York, Sao Paulo and Barcelona
Accreditations: EQUIS, AMBA, AACSB and ANECA

IESE Rankings:
#1 in the World for Personal Development and Educational Experience, Executive MBA Ranking, The Economist, 2020
#2 for International Experience, Executive MBA​, Financial Times 2018
#1 in the World for Executive Education, ​Financial Times 2015, 2016, 2017, 2018, 2019 and 2020
#3 in the World for Executive MBA, QS World University Rankings, 2021
Starting Date: April 2024
Length of Course: 16 months
Close
Read More
Student Body
Student Body
Number of nationalities: 32
Average age: 39
Length of work experience: Average 14 years (minimum 10 years, at least 4 years of managerial experience)
Percentage of international student: 80%
Geographical origin
Europe: 50%
Middle East: 7%
Africa: 12%
North America: 14%
Latin America: 14%
Asia/Pacific: 2%
Close
Admission Requirements
Admission
We encourage you to contact us before starting your application for admission. An admissions mentor will help you achieve a more personal understanding of the programme, its impact in your career and whether the programme is right for you.
email: globalemba@iese.edu
Next Application Deadline:
Round 1: June 1, 2023
Round 2: July 3, 2023
Round 3: September 28, 2023
Round 4: November 10, 2023
Round 5: January 11, 2024
Round 6: February 5, 2024
Next Deadline for scholarship submission:
June 13, 2023 July 14, 2023 October 9, 2023 November 22, 2023 January 22, 2024 February 19, 2024
Close
Read More
Costs
Costs
Application fees: EUR 130
Tuition fees: EUR 132,000 Deposit 13,200
Find out the scholarships available for the next edition here
Close