Imperial College Business School MBA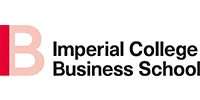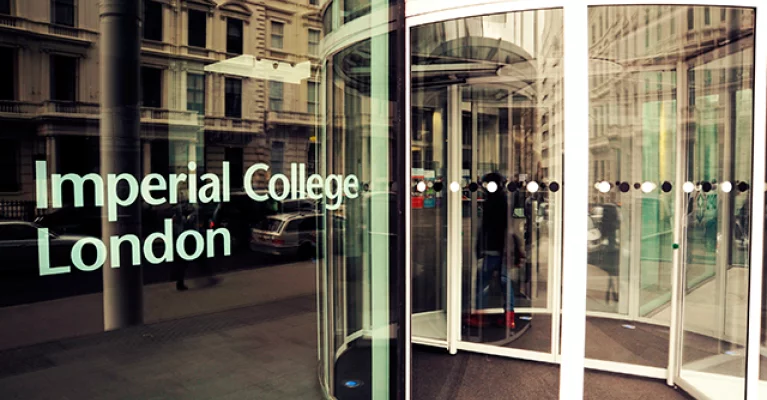 About Imperial College Business School
MBA programmes that go way beyond business as usual
Imperial College London is one of the world's leading STEM universities, with an outstanding reputation for science, engineering, medicine and business.
Our faculties are working together to find solutions to society's most pressing challenges. This interdisciplinary collaboration will enrich your MBA experience. Studying at the heart of our South Kensington campus, you will be exposed to new perspectives, new technology insights and surprising new partnerships.
We create leaders for the digital world
Imperial fuses business and technology. This is where cutting-edge research meets practical business application. Whichever MBA format you choose, the programme will be focused on the future of business and developing innovative solutions to real-world corporate and social issues.
We attract risk-takers and change-makers
You will be joining a diverse community of smart, creative overachievers. You can also connect with innovators from other faculties. Initiatives like MBA Connect encourage partnerships between the Business School and the College's thriving startup scene.
We connect you to London's opportunities
London is home to more global headquarters than anywhere else in Europe. It also boasts the continent's largest startup community. Studying at Imperial gives you easy access to these career opportunities.
With unrivalled international transport links and a favourable time zone, London is also the ideal base for students needing to stay connected with other regions. We are proud to be part of such a multicultural city – where great business minds from all backgrounds are welcomed with open arms.
Programme Benefits
A global outlook
Studying in a highly international cohort, you will be encouraged to adopt a global perspective. Competition in today's markets is on a worldwide scale and our teaching reflects this. During the programme, you will explore global business by travelling in the UK, EU and internationally.
Focus on innovation, technology and creativity as the keys to success
Imperial College Business School is acknowledged globally for its excellence in innovation, and our students look at things differently. We harness the fusion of business and technology. We value teamwork. We value individual performance, hard work, and perseverance. We are a laboratory for creative ideas.
Personalised and individual career guidance
One of the many benefits of a small cohort is the individual attention you will get from Careers whilst studying. Your dedicated careers consultant will support your ambitions with detailed guidance and ongoing constructive feedback. The Personal Leadership Journey is an important aspect of our MBA that will help you to identify your individual strengths and areas for development.
London: a city of opportunities
Vibrant, diverse and well-connected, studying in London means studying in one of the world's greatest cities. Its reputation as a global centre for business and finance attracts the brightest business and creative minds, making it the perfect place to forge lifelong networks. Surrounded by global companies, start-ups and world-class attractions, London is an ideal place to study your MBA and build your global professional network.
Programme Presentation
The Imperial MBA is a transformational experience that will shape you into a confident business leader, equipping you with tools to tackle emerging global business challenges. You will benefit from the School's world-leading research activities and innovative thinking, as well as our unique position at the heart of Imperial College London.
Programme Info
Programme Info
Imperial Full-Time MBA:
Length of Program: 12 months
Program start: September
Program Structure: Every working day
Minimum years of work experience: 3 years
Required managerial experience: N/A
Tuition Fees: £54,500 for 2021 intake, Fees for 2022 will be confirmed via our website here
Average Age: 28
Ranking: 12th Financial Times Rankings (2020), QS Ranking in Europe 9 (2020), Forbes Ranking in Europe 10 (2019)

Imperial Weekend MBA
Length of Program: 21 months
Program start: April
Program Structure: Friday, Saturday, Sunday morning once a month
Minimum years of work experience: 3 years
Required managerial experience: N/A
Tuition Fees: £50,900
Average Age: 30
Ranking: N/A

Imperial Executive MBA
Length of Program: 23 months
Program start: February
Program Structure: Friday, Saturday once a month
Minimum years of work experience: 10 years
Required managerial experience: 5 years
Tuition Fees: £61,500
Average Age: 38
Ranking: 31 in the World in Financial Times Executive MBA Rankings (2019), Ranking in Europe 17

Imperial Global Online MBA
Length of Program: 24 Months
Program start: September, January
Program Structure: Online, 5 days + 7 days on campus
Minimum years of work experience: 5 years
Required managerial experience: N/A
Tuition Fees: £41,350 (Sept 2021), TBC Jan 2022
Average Age: 35
Ranking: 1 in UK and 2 in the world - QS Online MBA rankings (2020)


Scholarships: Various scholarships available
Accreditation(s): all MBA programmes are triple accredited (AMBA, EQUIS, AACSB), Athena Swan Bronze Award
Admission
See full admissions criteria here:
Imperial Full-Time MBA
Close
Read More
Student Body
Student body for 2021-22 cohort
Region
Full-Time MBA
Weekend MBA
Executive MBA
Global Online MBA
UK 22% 33% 35% 22% Europe (excl. the UK) 9% 34% 26% 23% Asia-Pacific 41% 15% 0% 23% Americas 23% 3% 0% 15% Africa/Middle East 5% 15% 39% 17%
Close
Costs
Programme fees (2022)
Programme Fees Full-Time MBA £54,500 for 2021, Fees for 2022 will be confirmed via our website
here
Executive MBA £61,500 Weekend MBA £50,900 Global Online MBA £41,350 (January 2022)
Close
Contacts
Contacts
Name: Cheyne Lulham - Student Recruitment Manager ( UK)
Email: c.lulham@imperial.ac.uk

Name: Helen Carter - Student Recruitment Manager (EMEA & Americas)
Email: h.carter@imperial.ac.uk

Website: www.imperial.ac.uk/business-school
Close
Read More