ETS's TOEFL test is the most widely respected English-language test in the world, recognised by more than 10,000 colleges, universities, and agencies in more than 130 countries. It is the best choice for you to prove your English proficiency to gain access to your desired institutional programme – whether your interest is in the sciences, engineering, business, IT or another field – and can open doors to a great career.
The TOEFL iBT test is designed to offer the most accurate picture of a test taker's ability to succeed in English-language academic environments. For this reason, it's valued by many institutions looking to enrol high-quality students. For millions of people around the world, the TOEFL test has helped them achieve their dreams of university study, skilled migration, employment, scholarships, visas and more.
Check out: 4 Tips on How to Choose IELTS and TOEFL Test Dates
Students can use their TOEFL scores to apply for courses in both traditional overseas study destinations such as Australia, Canada, Britain and the US, as well as increasingly popular destinations, such as China, Germany, France, Turkey, New Zealand, and the Netherlands. In addition, TOEFL scores can be used to apply for immigration visas to some countries, such as Australia and New Zealand.
Why is it important to have an accurate assessment of English ability?
Institutions are looking for an accurate measure of applicants' English language proficiency. This concern about quality is good for the institution and good for you. In reality, there's not much use in barely performing satisfactorily on a low-quality English assessment, just getting in the door, and then not being able to keep up in the lectures, write effectively, or present your spoken analyses in an understandable way. Students who don't have the English skills to effectively communicate in the classroom will have a very hard time doing well and may even drop out. That's bad for the student and the student's family. It's also unfavourable for the institution, which risks its financial and ranking stability as well as its reputation every time a student doesn't make it through the programme.
The TOEFL iBT test provides an accurate measure of your language skills and it is a very good reflection of the kinds of real-world communication you'll be expected to handle in a higher education environment. It uses integrated tasks, which is the reality of the classroom setting. For example, you will be expected to read something and write a response. Or you'll be asked to listen to something, and provide a spoken comment. Preparing for the TOEFL iBT can help students improve their active English language skills and arrive at university better prepared to succeed.
Accessible and fair to all test takers
In addition to accuracy, ETS invests a great deal in ensuring that the test is fair to all test takers. One example is how the Speaking section is designed and scored. The TOEFL is designed so that test takers speak their responses into a headset microphone, and those responses are transmitted digitally to a centralised network of trained raters. Each response is scored independently by multiple people who do not know the test taker. Doesn't that sound fairer than having to go to the test centre, most likely on a separate day, to have a face-to-face interview with only one person who will score your performance? There's a greater potential for bias in that interaction, and your score would be a reflection of only one person's judgment.
Check out: How Important Is English Grammar for Your TOEFL and IELTS Scores?
Another differentiator is that the TOEFL iBT truly is a global assessment, taken at 4,000 test centres in 180 countries, and scores are used at more than 10,000 institutions in 130 countries. During the test, you may hear a variety of accents from Australia, Canada, New Zealand, the UK, and the US. And the exam's raters are accustomed to hearing accents from people all over the world, including European, African, Latin American, and Asian countries. The test itself is developed and supported by a world-class team of test developers, educational measurement specialists, statisticians, and researchers. These experts have advanced degrees in such fields as English, language education, and linguistics. They also possess extensive international experience, many having taught English in countries around the world. And there are also test developers who are non-native English speakers themselves.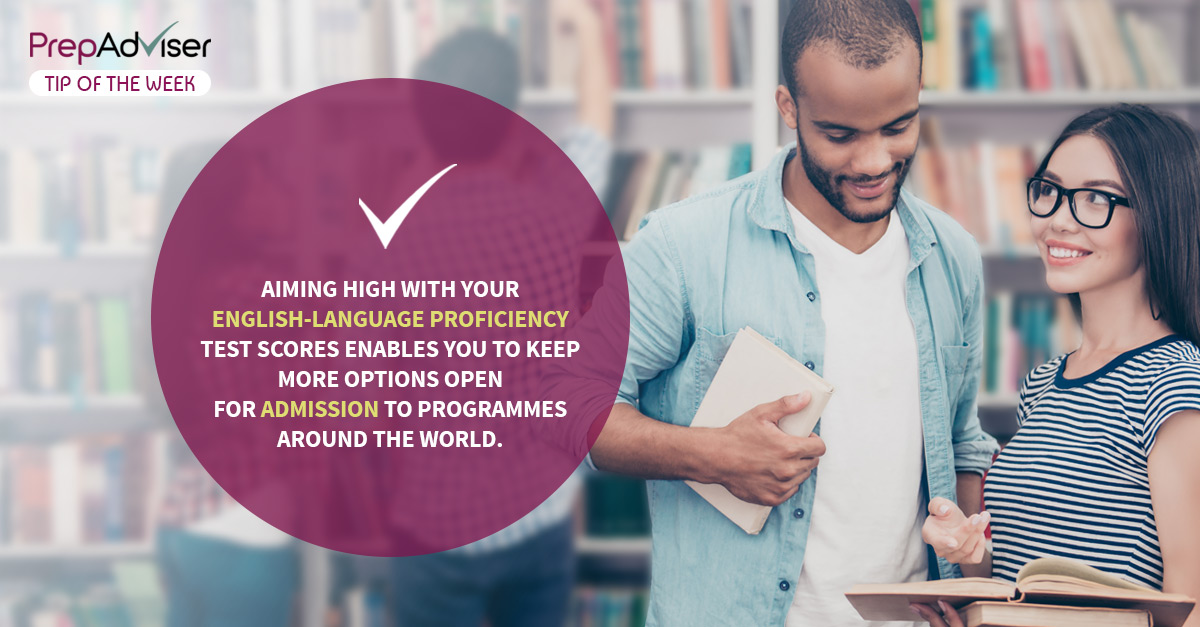 What are the best ways to prepare for the TOEFL test?
The TOEFL Programme offers a variety of test prep options to help you become familiar with the format of the test, the skills the test measures, and the types of questions you'll come across. Throughout the preparation process, you can learn where your skill gaps are and how to fill them. Here are three good options:
TOEFL Practice Online is the only official practice test that gives you the experience of taking the real TOEFL iBT test. You will be able to review and answer authentic test questions and receive scores within 24 hours, with performance feedback on all four skills measured on the test – reading, listening, speaking, and writing.
TOEFL Test Preparation: The Insider's Guide is a free course on edX.org. The course covers all four sections of the test. During the part of the course where the Speaking and Writing test sections are addressed, you can complete the practice questions to have your answers scored and receive a scaled-score range to tell you how you've done. It is self-paced, so you can join at any time and go through the course at a pace convenient for you. The course has drawn more than 700,000 participants from more than 200 countries and is highly rated – earning 4.5 out of 5 stars. You can enrol for the course on the edX platform.
The Official Guide to the TOEFL Test is the only authentic TOEFL test preparation guide created by ETS, the organisation that makes the test. This guide gives you all the tips, some practice exercises and skill-building methods to get you up to speed for the TOEFL test. Inside the fifth edition of the Official Guide are four real, full-length practice tests, plus hundreds of valuable tips.
Check out toeflgoanywhere.org for more test preparation materials and download the TOEFL Go! Global Official app, available on Apple iTunes or Google Play.
Aiming high with your English-language proficiency test scores enables you to keep more options open for admission to programmes around the world. If you plan to study abroad, broaden your horizons, and develop your future career, take the TOEFL test as an important step toward achieving your dream.