TOEFL is one of the major standardized tests that measure the English language proficiency of non-native speakers targeting English-taught programs. PrepAdviser has therefore compiled a list of free TOEFL preparation resources to help those of you who want to pass the exam with flying colors.
Before you go down the list, we would like to remind you that as of 1 August 2019, the TOEFL exam will be shortened. In addition, there will be changes to its prep materials and scoring system. Bearing this in mind, make sure that all the resources you use reflect the new exam format.
Which university is best for you? Find out in minutes. 
Prepadviser
Have you ever wondered what constitutes a good TOEFL score or whether you should use American English or British English in the test? PrepAdviser's TOEFL section will answer these questions and much, much more. It contains quite a few articles and videos about everything to do with TOEFL.
ETS Resources
The Educational Testing Service (ETS), the organization that administers the exam, has lots of free resources for students. Here are a few:
TOEFL Go! Official App provides access to free sample questions for all four sections of the TOEFL test, insider tips, and resources to help you prepare. There are also in-app purchases of Reading, Listening, Speaking, and Writing practice tests.
TOEFL iBT Test Prep Planner is a free eight-week planner that helps you set weekly practice goals and stay on track with tips and tasks. The planner helps you understand how to prepare for the test effectively and to build the English-language skills needed for success on the TOEFL test.
TOEFL iBT Interactive Sampler provides free unlimited access to past TOEFL iBT questions from all four sections of the test that you can download. Includes interactive Reading and Listening questions, as well as sample responses to Speaking and Writing questions.
TOEFL iBT Test Questions is a free set of TOEFL iBT questions used in previous tests, so you can become familiar with the types of questions and content on the actual test, and understand how the TOEFL iBT test is structured and formatted.
TOEFL Talks are face-to-face seminars and online webinars where ETS representatives talk about the exam, registration, scores, and preparation.
TOEFL TV is TOEFL iBT's official YouTube channel where you can watch videos offering an overview of the exam, preparation tips and more.
TOEFL Study Schedule Video
If you are pressed for time and are wondering how to start and plan your preparation for the exam, this video from Magoosh can help you structure your efforts right away without losing any more precious time. The video targets those who have about a month to prepare, but applicants who have more time on their hands can also benefit from the expert advice you will find in the video.
Podcasts
Podcasts are a great tool to practice your English, particularly your listening skills. There are providers like the BBC or NPR that offer podcasts on a myriad of topics ranging from technology to science and medicine to arts. Additionally, there are podcasts specifically designed for learning English like 6 Minute English, the BBC's long-running series of topical discussion and new vocabulary.
Read the news
Reading the news will help you improve your grasp of the English language significantly with the added benefit of keeping abreast of current affairs. Just make sure you pick reliable, reputable sources such as Reuters, the Associated Press, or the Economist.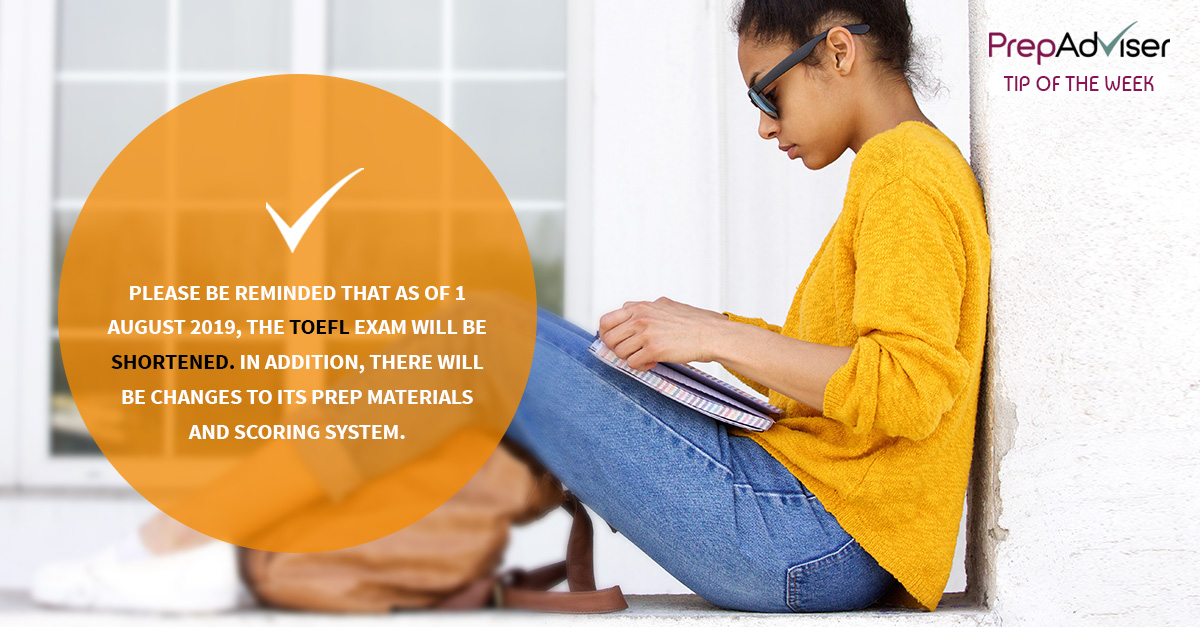 BBC Learning English
BBC Learning English offers free audio, video and text materials to learners around the world. Many of the materials are delivered as full-length courses but each component of the course is standalone and can be studied on its own. You can study grammar, improve your pronunciation, develop your English through topical new stories or learn the latest phrases to use in your everyday conversations. There is also an official BBC Learning English app.
The Learning Network
The New York Times' Learning Network is a very good free resource for future TOEFL test takers who want to improve their writing and reading skills. It offers lesson plans, writing prompts, news quizzes, and student contests and more — all based on the articles, essays, photos, videos and graphics published on NYTimes.com. Topics include politics, pop culture, science, sports, fashion, food, foreign affairs, and more.
Documentaries
Documentaries offer an invaluable opportunity to hear English spoken in a neutral, non-stylized way. In addition, the topics covered by the TOEFL will be close to those dealt with by documentaries. You can watch free documentaries online here.
TED Talks
TED Talks are a great free resource for practicing listening. A great many TED speakers are academics or have academic background, so their level of English is perfectly suitable for preparation. What is more, the speakers talk about all kinds of interesting subjects such as science, entertainment and business.