Veritas Prep is the largest global provider of test prep and admissions consulting services, offering industry-leading programmes to help applicants improve their test scores and gain admission to the world's best universities and graduate schools. Veritas Prep have some of the most accomplished and engaging GMAT instructors in the world too. Each of them passes a rigorous evaluation and training programme before earning the privilege of leading a Veritas Prep GMAT course.
Compare all GMAT Course options
So if you are looking for the some of the best GMAT instructors in the world you shall look no further!
Enroll now and you will get PrepAdviser's special discount of 100 USD for each of Veritas Prep's GMAT courses! Don't waste time thinking! Get the best instructors on your side to help you beat the GMAT!
Claim Your Discount
At check out, fill out your information and click the Have a referral code? link right before the Place Order button.
Enter the following promotion code to get your $100 discount.
PREPA100
Meet Veritas Prep all-star instructor team:
Chris Kane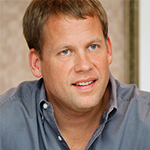 Chris is a veteran GMAT instructor who has taught more than 100 Veritas Prep GMAT courses and helped thousands of students successfully prepare for the GMAT. After graduating from Stanford, Chris served as an accomplished rock climbing guide and as a member of Yosemite's Search and Rescue Team. The winner of Veritas Prep's 2004 Instructor of the Year award, Chris has taken everything he learned about the GMAT to help create Veritas Prep's current GMAT course curriculum. After building a devoted followers among GMAT students in New York City, Chris is excited to now be able to teach students anywhere in the world.
David Newland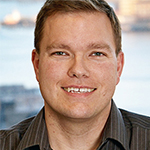 David, Veritas Prep's 2006 Instructor of the Year, has been teaching and tutoring as a part of the Veritas Prep team since 2006. He is truly in elite company: David scored in the 99th percentile on both the GMAT and the LSAT. After graduating from the University of Michigan Law School with his JD, David worked for the National Park Service living on a wilderness island and writing environmental compliance documents. Now living in Vermont and teaching Veritas Prep's Live Online GMAT courses, David teaches and tutors the GMAT full-time. David is a true GMAT expert, and his learning techniques and community contributions have helped thousands of GMAT students all over the world.
Ravi Sreerama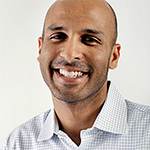 Ravi is among the highest-rated GMAT instructors in the world. The holder of degrees from UC-Berkeley (BS), USC (JD), and UCLA (MBA) he is revered for his "99th percentile or bust" teaching philosophy and beloved for the notable catchphrases that guide students through challenging test-day problems. Ravi blends a challenging classroom environment with just the right amount of personalised attention. An avid basketball player, Ravi has traded the borrowed mantle "the Wizard of Westwood" for the broader reach of "the Oracle of Online" in the GMAT space, now teaching students around the world with his tough-but-fair approach to test preparation.
Ethan Todras-Whitehill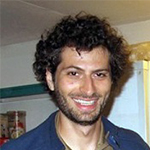 A test prep instructor since he was a student at Tufts in 2000, Ethan has taught the GMAT all across the world from New York to Seattle to Dubai, and now broadcasts his creative and engaging lessons from his studio in Amherst. In 2013, he won the Veritas Prep Worldwide Instructor of the Year award, but readily admits that he truly found his calling with the launch of the HD video Live Online format. When he's not teaching the GMAT, he can be found traveling, writing about his travels in The New York Times, parenting, and woodworking. And whether he's encouraging readers to visit the Himalayas or students to improve their algebra, he always has his eyes on helping others reach that elusive summit.