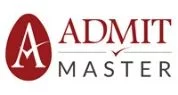 Admit Master is a top rated premium provider of test preparation services for graduate level admissions tests, including GMAT, LSAT & GRE.
About
Admit Master - GMAT, LSAT & GRE Test Prep
Since 1998, Admit Master has been offering a full suite of services designed to help you gain admission to your dream school! Our programs are built on the following guiding principles:
Skills-Based Training: Most other test prep centers teach only the content. To reach high scores, however, you need to learn how to think differently. Admit Master is one of very few companies that focus on skills-based training in addition to the content.
Experienced Instructors: our Live Online, On Demand and In-Class GMAT courses are taught by the experienced 99%-ile instructors, who are super engaging, knowledgeable, skillful & professional. We hire only the best instructors with 5+ years of test prep teaching experience and train them to our highest standards.
Teaching Methodology: We break down complicated topics into small chunks to make them easier to learn. You will learn the Mastery way of dealing with all question types and error types tested on the GMAT. Our proprietary test-taking techniques and problem-solving strategies will help you pick the right answer choice faster than you think.
We're Always on YOUR Side: We work for YOU and only YOU. We don't have any hidden agendas. We have YOUR best interests in mind, and we hire people that share the same values. This is one of the reasons why our clients give us one of the highest customer satisfaction rankings in the industry (with over 180 5-start reviews on Google). Over the last 20 years, we have helped thousands of students worldwide improve their GMAT scores and get into the business schools of their choice.
Free Repeat Policy: You may repeat your entire Live Online or In-class GMAT prep course for free within 12 months of your initial course date. It's like getting a 1 year Membership Pass for the price of a single ticket!
Score Improvement: Our Mastery program students improve their scores by an average of 180 points. One in three of our clients achieve scores of 700+, one of the highest among any GMAT course in the test prep industry.
Early Bird Discounts: Plan ahead and enroll in our GMAT courses in advance to save up to $200! Check our website at AdmitMaster.com for the up-to-date schedules and promotions.
Best Value: At Admit Master, you'll get more than what you've expected. Only the best resources and the best service, all at an incredible value.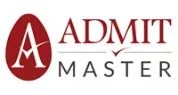 GMAT MASTERY LIVE ONLINE / IN-CLASS (with coaching) - 6 weeks
Price: 1599 - 1799 CAD
Individual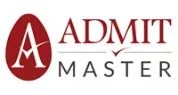 GMAT MASTERY ON DEMAND (with coaching)
Price: 1299 CAD
Individual
Duration 12 Months