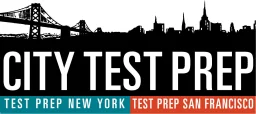 Bara Sapir, MA, CHt, CNLP, MBSR-T is an internationally recognized expert in high-performance coaching and personal empowerment.
About
City Test Prep - Private GMAT and GRE Tutoring
Bara's test prep expertise has been featured widely in the media, including, The Wall Street Journal, CBS Bay Sunday, Cosmogirl, Business Because, Poets&Quants, and more. She lectures and conducts workshops for students, parents, educators, business people, and creative professionals seeking high-performance results at school, work, and in life. Sapir holds Masters degrees from the Jewish Theological Seminary and the University of Michigan and certifications in Hypnosis, Integrative Life Coaching, Reiki, Neuro-linguistic programming (NLP), Mindfulness (MBSR-T), and Counseling. She's grateful for her rescue pup, Chata, and her new-found love for gardening during Shelter-in-Place.
Courses
GMAT/EA and GRE private tutoring
Mindful Speed Reading for the GRE,GMAT and EA
Test Anxiety Relief for Students - Coaching
Instructors and Coaches
Bara has over 20 years of experience teaching test-prep, including six years as an instructor for The Princeton Review. A pioneer in bringing holistic, human potential techniques to the study process, Sapir is Founder/CEO of City Test Prep, a full-service test preparation and tutoring company with offices in New York City and the San Francisco Bay Area. She is the co-author of The Full Potential GMAT Sentence Correction Intensive, published by Nova Press, creator of the Full Potential™ audio series, which optimizes test-taking results and professional success by reducing anxiety and enhancing concentration, confidence, and ease. She also developed Mindflow, a test-specific mindful speed reading workshop which will launch as an online platform in June 2021
Testimonials
City Test Prep has pioneered the integration of holistic and mindful modalities into the test prep study process. They have coached thousands of clients, including students at top prep schools, physicians, entertainment and advertising professionals, and advisors to U.S. Government leaders. Their clients have been accepted at such leading schools as Columbia, Harvard, Stanford, University of Chicago, University of Michigan, UC Berkeley, and many more.Bara Sapir and City Test Prep has been featured in the media, including, The Wall Street Journal, Business Because, Poets & Quants, CBS Bay Sunday, Cosmogirl, Women's World, Next Step, CNN/Fortune Magazine's online blog and more!.
Offers
Online GMAT Course
Price: 1-1000
Individual
go to offer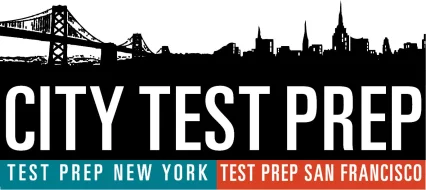 Online GMAT Course
Price: 1-1000
Individual