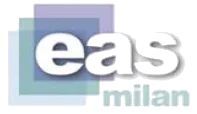 EAS was founded in 1985 as a body responsible for the development of international university exchanges, in particular with institutes and universities in North America.
About
EAS Milan -
GMAT, TOEFL, TOEIC, GRE and SAT Test Prep in Milan
For over 30 years EAS has been offering consultancy and support services to those who intend to undertake a school-professional career abroad by providing preparation courses for the GMAT ® , TOEFL ® , TOEIC ® , GRE ® and SAT ® exams .
Hence, the collaboration with the major international academic certification bodies, and in particular with Educational Testing Service (ETS), which has led EAS to offer a wide range of services: from assistance with exam registration procedures to support didactic, from the administration of the tests, to the study, research, development and realization of the most effective and technologically innovative tools for measuring skills.
Courses
Consulting and distribution of ETS international language certifications
Test preparation and teaching courses: TOEFL ® , TOEIC ® , GMAT ® , GRE ® , SAT ®
Business English courses (Business English and General English)
Study courses in institutes and universities abroad
Administration of the major international tests of the Educational Testing Service.
Offers
GMAT Preparation Course
Price: € 1,330
Group
go to offer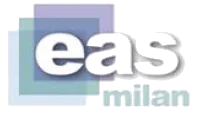 GMAT Preparation Course
Price: € 1,330
Group