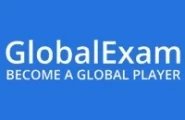 GlobalExam is the first online training platform for language proficiency exams and custom language assessment solutions.
About
GlobalExam - TOEFL, TOEIC & IELTS Test Prep
GlobalExam is the first online training platform for language proficiency exams and custom language assessment solutions. Language certification is the gateway to: - studying abroad in the most prestigious universities - obtaining university degrees and graduating from the best programs - boosting your CV and kickstarting an exciting international career We provide the best solution to help candidates succeed in their exams. For 5 years, we have been helping more than 300,000 people in 60 different countries train for the TOEFL, TOEIC, IELTS, WiDaF, DELF, DELE, HSK or any of the 15 language exams we offer training for.
Testimonials
Feedback from English teachers at school
Since September 2018, the GlobalExam team and the teachers from Montpellier Business School have been working hand in hand to help the students succeed on their tests. Pamela, English teacher and project coordinator, reflects on her experience with GlobalExam for her and the 11 other language teachers.
Could you tell us about your establishment? What is your role inside the famous Business school ?
I am an English teacher (TOEIC, IELTS, specialized in business/the professional world) along with 11 other teachers inside Montepellier Business School.
What was your motivation for choosing GlobalExam to prepare your learners?
It's an ideal solution for pushing the students to work on their English and prepare for the TOEIC.
What do you think are GlobalExam's main contributions to your establishment / your learners?
The amount of training exercises linked to the TOEIC, as well as the study sheets that help you learn English.
Are you satisfied by the progress your learners have made thanks to our solution?
We definitely notice progress, especially for the weaker students who invest themselves more.
Are you satisfied by the quality of the service provided by the GlobalExam commercial team as well as by the operations team?
Absolutely – Mailys does an amazing job for us. She listens, she responds quickly, and she provides us with suggestions so that GlobalExam's offer corresponds to our needs as much as possible.
What do you think would be the main improvements we could bring to our solution to better respond to your needs?
Custom reportings designed for us, an individual program for our students… all this is being discussed with Mailys.
In a few words, why would you recommend GlobalExam?
This platform offers solid training with tests that put students in a "real" situation.
Thanks a lot Pamela for the feedback! And let's go even further for this new year!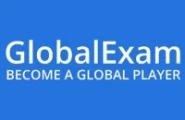 TOEFL
Price: 29,90€
Individual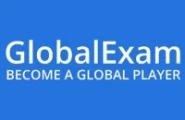 TOEFL
Price: 59,90€
Individual