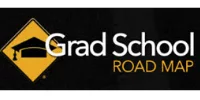 Dr. Don Martin and Kevin Kiley have served as dean/director of graduate admissions at several top-tier national universities.
About
Grad School Road Map - Graduate Admissions Consulting
Dr. Don Martin and Kevin Kiley are former deans/directors of admissions at Columbia, University of Chicago, Northwestern and Washington University in St. Louis, they have worked with thousands of prospective students, collectively have more than 50 years of higher education experience, they share a deep commitment to, and successful track record in, helping individuals achieve their educational and professional goals.
Instructors and Coaches
About Dr. Don
Has coached over 300 graduate school applicants in arts and sciences, business, law, medicine (master's and doctoral), with a 97% acceptance rate
For over 28 years, served as Admissions Dean and/or Dean of Students at Columbia University (Teachers College), The University of Chicago (Booth School of Business), Northwestern University (Medill School of Journalism), and Wheaton College (IL)
Wrote and published Road Map for Graduate Study: A Guide for Prospective Graduate Students in 2008; second edition released in 2018; wrote and published an international Supplement for Road Map in 2009
Former weekly columnist, U.S. News & World Report magazine; former contributor (four years) for SPAN magazine in India Provides graduate school webinar series for alumni – series premiered at Northwestern University
Has made grad school presentations on over 50 college/university campuses in North and South America, Europe and Asia
Earned a Ph.D. in Higher Education (Northwestern) and an M.A. in Communications (Wheaton)
For more on Dr. Don's professional background, see his LinkedIn profile.
About Kevin
20 years of professional experience, nearly all in leadership roles, including more than five years as an MBA admissions director at Washington University in St. Louis (Olin)
10+ years of successful coaching experience with graduate students, undergraduate students, rising leaders, mid-career professionals, career switchers and medical doctors
Holds certifications for career and leadership coaching, including the prestigious Professional Certified Coach designation from the International Coach Federation
A national-award-winning communicator who spent 8+ years as a professional editor; this experience is highly leveraged in reviewing clients' resumes and essays and preparing them for interviews
12+ years in higher education and 5+ years in corporate talent development
7+ years in health care included working with medical students and residents at Wright State University Earned an MBA from WashU's Olin School and was academically ranked 12th in a class of 117; completed an undergrad communication degree magna cum laude at the University of Dayton
For more on Kevin's professional background, see his LinkedIn profile.
Testimonials
"After reading Dr. Don's book, 'Road Map for Graduate Study', I knew immediately that I would work with him. As a busy professional, I could not risk anything coming in the way of my success. I also realized that I knew very little/nothing about the graduate admission process. My only regret was not contacting Dr. Don sooner. I realized that listening to Dr. Don was the most valuable thing I could bring to the whole process. However, Dr. Don never pushes his opinion on you. You have to be smart enough to know that you are relying on an expert because you know he can deliver. And that he does for sure."
M.K., Kenya Africa, Ph.D. applicant
"I didn't know if it would be worth it, getting an admissions coach. But Kevin proved to me that the investment is worth it. Thanks to his coaching I got into all the schools I applied to and got scholarships at all except one. I don't think I'd have gotten scholarships without Kevin's coaching, because he helped me avoid some big mistakes along the way. And thanks to his interview preparation I went into each one very confident. So it was definitely worth it. His coaching paid for itself 20 times over!"
T.A., Los Angeles, CA, MBA applicant
Offers
30-minute Coaching Consultation
Price: FREE
Individual
go to offer
Admission Consulting
Price: FREE
Individual