Sia Admissions delivers one-on-one consulting services helping applicants navigate all aspects of the admissions application process for both U.S. and international students applying to U.S. and Europe/U.K. business schools
About
Committed to success, we operate with the premise that each client has a unique story to tell. Our goal is to coach our clients to present that story in a meaningful way, building a profile sympathetic to the student's ambitions while weaving the business school's mission with its admissions criteria, ensuring each submission has the highest probability of acceptance.
Because of the service level, we take on a limited number of clients each year. We provide best-in-class services and take great pride in the success of our clients; therefore, it is equitable that we accept to work with only those we can support effectively.
Courses
We offer a comprehensive admission coaching process where we support our clients every step of the admission process from story selection, communicating with target school representatives, goals guidance, application strategy, interview prep, scholarship negotiation, and everything in between until accepting the final offer.
Offers
Comprehensive Admission Coaching
Price: $6,000
Individual
go to offer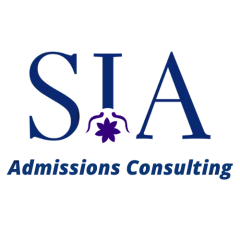 Comprehensive Admission Coaching
Price: $6,000
Individual