UES Education was founded with one aim in mind: to provide high quality, personal support to students entering Higher Education in the US and the UK.
About
UES Education - Test Prep for Application in the US and UK
UES strength is specialism: they guide students through the process of applying to top US and UK schools and universities and offer a highly personal and flexible service. They have a dedicated support team that understands the intricacies of the US and UK application systems in great detail.
The team at UES comprises highly qualified, experienced educational professionals who have graduated from leading British and American universities. Tutors have passed the tests they teach with a perfect score , and they tailor the lessons to the strengths and needs of the student. UES match students with tutors to make sure they are the right fit. We get extremely good results: our testimonials speak for themselves.
Courses
Test Prep Packages
Individual Tuition
Group Courses
Online Tuition
Mock Test
Testimonials
"I just wanted to express my gratitude for your course last term that prepared me for the ACT that I took in December 2016. Without your course, I would not be able to advance from a 28 to a 35. Thank you so much - I am overjoyed!" - Yumiko, student at Brighton College
"After 15 years since my last maths lesson, the GRE was a daunting prospect. I was very lucky to find Jason. Unlike much of his competition, he is extremely well qualified, professional and organised - he knows exactly what is required and teaches in a forgiving but high tempo manner, which really got the best out of me. He did a great job to get me through - some might say it was a miracle." - Master in Public Administration, Harvard Kennedy School, Class of 2015.
"I can highly recommend UES. My son had the benefit of their guidance for the tests and for USA applications. The tutors arrive on time, have given my son tremendous confidence and their style of teaching is fun so time passes quickly. They always offer encouragement and are available via email to help, answer questions and ease worries." - Parent of student at Wake Forest, Class of 2015.
Offers
Intensive GMAT Group Courses
Price: £995
Group
go to offer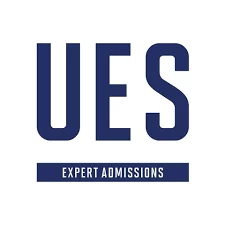 Intensive GMAT Group Courses
Price: £995
Group